treocentral.com >> Stories >> Commentary
Copper Door Arrives
Overview
When I sold my Graphite Treo 680, I immediately began to miss my Seidio 2400mAh Extended Battery that I'd just bought for it. I got a Copper Treo and there was no door yet for an extended battery for that color. I kept checking Seidio's website weekly but still only saw the other three colors available. Jay did a nice review on the extended battery with Crimson door recently.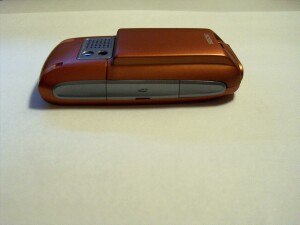 But thank goodness Seidio now has the Copper door and as soon as I saw it was available, I ordered my bigger and better battery. Even with the camera/battery patch from Palm, my original battery is still having some mysterious drains. My battery has been at like 95% and then without me even using the phone at all, I can look at the battery again in about two or three hours and it might be at 50%. This doesn't happen all the time but it's still frustrating that it would happen at all. I have no alarms set and don't use the email app that came on my Treo. All I have is the phone radio turned on. So go figure.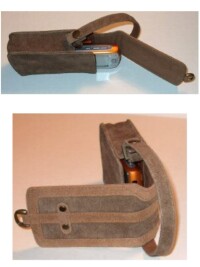 Anyway, in the few days that I've had my new extended battery, I've had no problems. I think Seidio did a great job of matching the paint on the Copper door. And I don't mind the hump. I have a great case that goes perfect with my Treo sporting the bigger battery. It's a great Nicole Miller case. Too bad it just got discontinued because this is a wonderful and cute little case for us gadget girls. Even though this cutie got discontinued, there are still several other fashionable Prima Nicole Miller cases to choose from. One of these would make a great Mother's Day gift.
I'm sure the TreoCentral store will be getting in the Copper door/extended batteries soon so keep an eye out.
Copyright 1999-2016 TreoCentral. All rights reserved : Terms of Use : Privacy Policy

TREO and TreoCentral are trademarks or registered trademarks of palm, Inc. in the United States and other countries;
the TreoCentral mark and domain name are used under license from palm, Inc.
The views expressed on this website are solely those of the proprietor, or
contributors to the site, and do not necessarily reflect the views of palm, Inc.
Read Merciful by Casey Adolfsson