treocentral.com >> Stories >> Business
Talkin' Treo - v083107
Week ending 31 August 2007
This was an interesting week. It seemed like some companies (i.e. Palm) were winding down for the long weekend. While others, perhaps re-energized from their summer holiday, were on a tear. All summer, Apple and their iPhone has been the story in the mobile world. But low and behold, here comes Nokia…
They announced five new devices including the recently rumored Nokia N81 (standard and 8GB model) and Nokia N95 8GB devices. The two other new devices are the 5310 and 5610 XpressMusic phones. Speaking of music, they've launched their own music store. They also recently announced Nokia 500 Auto Navigation, their first handsfree dedicated personal navigation device for convenient in-car navigation and communication. But there's more. Try a couple of new Bluetooth headsets. And last, but not least, they announced they are reviving N-Gage as a multiplayer gaming service that will work on its popular line of smartphones. They are certainly ready to rumble on a number of fronts. Whew! That's a company that's not standing still.
Hopefully, Palm will be ready to hit the ground running after Labor Day.
So without further ado, Let's Talk Treo!
---
Palm News

There were no official announcements (as in press releases) issued by Palm this week.
The company did release an operating system upgrade in Europe. According to Ed Hardy at Brighthand, "Palm, Inc. has just released an operating system upgrade for Vodafone's version of the Treo 750. This follows the launch of this upgrade in Australia earlier this month." He noted those using a Treo 750v can download the upgrade to Windows Mobile 6 Professional from Palm's web site free of charge. Also, "Users of the AT&T version of this smartphone will still have to wait a bit longer for this upgrade. However, Palm has said this will be released in September."
The Financial Community is Talkin' Palm
It seemed like the financial community was having a field day (field week?) – discussing Palm. In a Barron's article ("Is Palm Late Again?"), Deutsche Bank analyst, Jonathan Goldberg was quoted saying, "There's something wrong with the company. They've been late with the operating system, late with form factors, and taking on new debt just makes this a riskier situation."
And in a Motley Fool article ("Is It Time to Short Palm?"), Tim Beyers noted Palm's recent run of bad luck:
--Net profit fell by 43% in its fourth quarter, which ended May 31.
--Rumors persist that the less-than-thrilling Foleo smartphone companion will be delayed.
--A new smartphone nicknamed "Centro," which made its debut at a media and analyst event on Aug. 16, is getting mixed reviews.
"It may be that Palm lacks a sense of urgency. If so, now would be an excellent time to short Palm. Yet with 25% of the outstanding shares of the stock sold short, that seems to be what everyone thinks. Crowds aren't often correct when it comes to investing, and I'm not so sure they're right here, either. There are simply too many deep-pocketed investors with a stake in the company's survival.
He also quoted Jonathan Goldberg, noting "Still, Goldberg is right about one thing: Palm desperately needs a wake-up call. Here's to hoping that someone answers."
In a post by Stephen Wellman, he stated:
"Somewhere between 1996 and 2007, Palm's user experience died. It didn't die with the Treo, which at the time of its debut was pretty innovative and easy to use. It didn't die because of hardware or even the Palm OS (though goodness knows it's totally out of date now). It died because Palm just kept cramming stuff into the Treo. It started when Palm crammed Windows into its devices. Then it just kept cramming."
---
Talkin' Foleo
Get Ready to Rumble: Palm's Boss Ready for a Fight
An infoSync World article, noted that Palm Inc. "denied a recent industry report that its new Foleo mini-notebook would be delayed, and said the device was still on target to launch in the U.S. 'this summer,' or by the end of the third quarter."
PC World ran a similar story, which quoted Jim Christensen, Palm's director of communications, "As stated on May 30, U.S. availability for the Palm Foleo mobile companion will begin this summer. We will let you know if this changes."
Humm… Some folks consider Labor Day the end of summer.
More on the Foleo
Tim Carroll at PalmInfocenter has posted a piece talking about the video capabilities of the Foleo.
And Engadget Mobile made note of a Foleo sighting. Apparently, their tipster spotted a gentlemen rocking what certainly appears to be a Foleo at an oil-changer in Redwood City, California.
Chin up! There's Good News!
Sorry… it's not related to saving money on car insurance.
According to this story that appeared in ComputerWorld, Linux will be on a third of smart phones in 2012.
Linux smart phones will grow at more than 75% per year, according to ABI Research, and will be running on 331 million devices by 2012. ABI research director, Stuart Carlaw noted:
"Serious initiatives from the likes of Intel and Access are gathering pace and momentum, whilst the carrier community continues to identify Linux as one of the few operating systems that it intends to support in its long-term plans."
And what operating system is running on the Foleo?
---
Recent TreoCentral Guides, Reviews & More
Review/Clue: Kinoma Player 4 EX Update - By Harv Laser
Harv spent time checking out the updated Kinoma 4 EX, which he has referred to as "the single most feature-rich, entertaining, well thought-out, best supported and powerful PalmOS media player I have ever seen or used," in his previous review. His article was originally going to concern itself with Kinoma V4.3, but early in the morning on August 24, 2007, he discovered that "YouTube pulled another fast one, and deployed an update to their site that broke YouTube for all third-party players like 4 EX overnight. One day it works, the next morning it doesn't." Kinoma was on top of things, and issued another update that addressed the YouTube issue. Harv stated:
"Kinoma arguably provides the best one-to-one customer support of any PalmOS software developer with whom I've ever dealt. They really seem to care, and they literally know everything about digital video and audio - the company was founded by three former core architects of Apple's QuickTime, after all, and they go the extra mile to talk directly with customers and potential customers via discussion Forums like TreoCentral's."
Review: Palm Treo Battery Charger - By Jennifer Chappell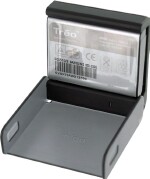 Jennifer tried out the Palm Treo Battery Charger which weighs a mere 0.9 ounces and is just slightly larger than the battery to be charged. She wrote:
"The Palm Treo Battery Charger is a great Treo accessory to have. It charges all the current Treo battery types and doubles as a carrying case. Its small size and light weight make it very portable and convenient. Unlike charging cradles, the Palm Treo Battery Charger isn't chained to your computer. You can take the battery charger with you and charge your battery in your vehicle or in a hotel or at work."
Review: Plantronics Discovery 665 Bluetooth Headset - By Jimmie Geddes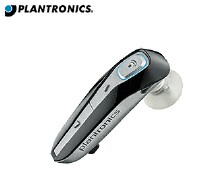 Jimmie gave the Plantronics Discovery 665 Bluetooth headset, with AudioIQ digitally enhanced sound, a spin on both his Treo 755p and Treo 700wx.
"I didn't realize how good a Bluetooth headset could be or sound until I got my hands on the Plantronics Discovery 665 Bluetooth Headset. The headset not only looks and feels great; it accomplishes what it sets out to do, and it provides clear conversation on both ends. I would highly recommend the Plantronics Discovery 665 Bluetooth Headset to anyone looking for an excellent sounding and comfortable Bluetooth headset."
Review: RingCare - By Andre Kibbe
Andre tried out RingCare, a ringtone management system created by Jeff Gibson, author of the highly regarded VolumeCare.
"It's hard to think of any configuration option that RingCare doesn't have (except for vibrate-only). My social network isn't intricate enough to require all of RingCare's bells and whistles, but it's nice to know they're there, and anyone needing more sophisticated settings than what Prefs or freeware apps can manage should definitely give this a try."
Clue: Treo Software Roundup - By Jennifer Chappell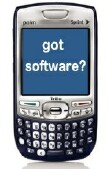 This week, Jennifer highlighted over sixteen Palm OS programs and a half dozen of Windows Mobile programs that are new or have been recently updated, including: Agendus for Palm OS, Audacity DVR, Butler (and a bunch others from Hobbyist Software), GoogHelper, IM for Skype, Kinoma Player 4 EX, LightWav 2, MobileWrite, Mobiola, MySchedule NFL, SBSH MyList, Stolen in 60 Seconds and SunnySoft.
---
Elsewhere in the World of Treo…
Andrew at Treonauts checked out the newest Bluetooth headset from Jabra --- the JX10 Series II. He noted that "after nearly two years on the market the Jabra JX10 remains not only one of the best designed, smallest and lightest Bluetooth headsets available today but also consistently one of the top 3 bestselling models." The new Series II takes this a step further with the inclusion of Multipoint software (to connect the headset with two devices), an upgrade to Bluetooth 2.0 profile and improved audio quality.
"Overall, it may not offer the noise cancellation benefits of the Jawbone but it's nonetheless easy to understand why the Jabra JX10 continues to be such a popular bestseller – it is beautifully designed, ultralight, ultrasmall, one of the most pocketable headsets around, extremely comfortable to wear, comes with a great accessories kit and offers excellent battery performance as well as sound quality."
News: Business Class Bluetooth headset Now Available
PopGadget pointed out the new Sennheiser BW 900, which is "not a car, but a headset."
"What's so great about it? There's little or no noise pollution, meaning you can hear every word of a conversation. The engineers at the company call it "Proprietary Adaptive Intelligence." Even when you change envirornments (i.e, from your office phone to your cell), the 900 adjusts for the acoustics. (There's a button that allows you to toggle between phones.)"
Review: Palm Air Case with Holster for Treo 680, 755p, 750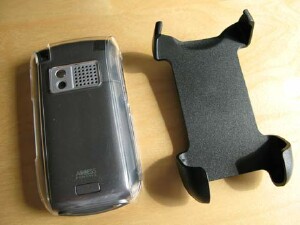 Andrew at Treonauts also posted a review of the Palm Air Case with Holster, a strong, lightweight, and practically invisible case made of durable polycarbonate.
"For someone who typically prefers his Treo to be 'naked' I've actually been extremely taken by this combination – one which provides not only excellent protection for your smartphone against scratches and drops but also makes it very convenient to carry by your side thanks to its holster. Overall, it's undeniable that the Palm Air Case with Holster is not only a great product but also one that offers excellent value."
Review: Leather Treo Flip Case by Prima
Diana at MyTreo.net looked at the Prima flip-style leather case for Treo 700. She was immediately impressed with the snug, near-perfect fit and the soft smooth leather. However, the tight fit and height of the side, make it nearly impossible to remove the stylus without pushing the phone up out of the case.
"The Prima Flip case is beautifully made, it unfortunately fell short of my expectations."
Review: Seidio Treo 680 & 750 Extended Battery
PalmInfocenter's Tim Carroll offered his thoughts on the Seidio Extended Battery for the Treo 680 and 750:
"Seidio has done a great job slimming down all this power in order to shoehorn it into the 680's shallower-than-Paris-Hilton battery slot. It looks barely bigger than the stock battery, and only protrudes ever-so-slightly out of the compartment…"
Review: iGo Bluetooth Keyboard
Ed Hardy at Brighthand tried out the iGo Stowaway Bluetooth Keyboard as an option for making text input easier on a smartphone.
"As I said before, the iGo Stowaway Bluetooth Keyboard is bulky, but it's worth it if you want to use a full-size keyboard with your mobile device. And its flexibility is a big asset. I've used this one accessory with three or four different handhelds and smartphones running very different operating systems… At $130 it isn't cheap, but the ability to switch devices means you can be fairly sure you can use the Stowaway Bluetooth Keyboard for years to come."
---
Trend – Mobile Ads
This week, mobile ads were a hot topic.
In one story ("Reinventing the Cell Ad"), Derrick Ho noted that "people need to feel that they had specifically invited the pitch or are engaging with the brand in a relevant and entertaining way."
And in a story that appeared in The Retail Bulletin (UK-based), research commissioned by 2ergo in conjunction with O2, has highlighted that "companies are missing a trick when it comes to converting advertising into sales, with nearly one in two consumers failing to respond to advertising because they don't remember key details."
In essence, mobile phones aren't a "if you produce it, they will come" medium.
This week, Comedy Central and the creators of the popular show, "South Park," have agreed to create a hub to spread the program and related material across the Internet, mobile platforms and video games.

News: E! Launches 'News Now' Web, Mobile Series
E! has just launched an original news series produced specifically for broadband and mobile platforms. Called, E! News Now, it features at least 12 original, short-form news clips each day covering the latest in celebrity and entertainment news.
Diana at MyTreo.net has posted nice "how to" on Hot Syncing. If you every wondered what happens when you hit the sync button, this will fill you in.
Clue: Accessing FaceBook while Mobile
Mike at Digital Lifestyles provided this clue: If you want to access FaceBook from your mobile phone, just point your phone's browser at http://m.facebook.com and log in as usual.
"We tried it out on our trusty Treo 650 and it was as fast as you like, so we can see it becoming a big hit with teens with even low end phones (so long as they have a browser of some sort, of course). …Shame that MySpace - still the clunkiest social networking site on the planet - can't get it together to provide a similar simple, free and easy way for everyone to check their homepages without having to download Big Bertha sized pages."
Game Review: Stolen In 60 Seconds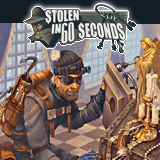 MyTreo.net's Alli Flowers played with Stolen In 60 Seconds, gold winner of Samsung Game Development Contest 2007.
"This unique project, which combined genres of strategy and puzzle, gives a chance to test your abilities in management and planning. The uncommonness of tasks, ease of a game style and the stunning refinement of quests are the components of a cocktail which will suit even the most carping gamers' taste."
Another opinion can be found via Smartphone Thoughts.
Reminder: Treo Film Fest Deadline is Coming Up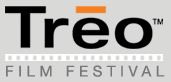 A month ago, Jennifer at TreoCentral posted a story about the Palm Treo Mobile Comedy Film Festival. If you haven't started, you might want to work on your entry this weekend. The deadline for submissions is September 14, 2007.
---
Endnotes & Ponderables:
So one of the big news stories this week had to do with the unlocking of the iPhone. No doubt Apple and AT&T weren't pleased when the hacks were posted. I came upon a YouTube video that was supposed to show the hack in process. But I couldn't get past the whole shakey cam thing. Kids, get a tripod, okay?
And PopGadget pointed out this… which is really weird.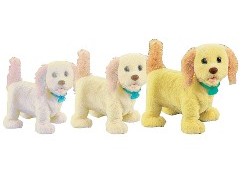 It's called Puppy Grows & Knows Your Name --and it is what it is.
Fisher-Price is selling a toy doggie that grows to an unknown dimension within a week. It comes with personalized software, so the puppy can learn its name, your name and perform a bunch of activities (apparently!). The weirdest thing is that, in "Groundhog Day style," once the doggie is fully grown, it can be "reset" to puppyhood over and over again. No indication where the puppy is being manufactured.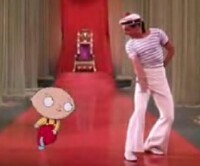 Okay, you can stop shaking your head now. Back to YouTube for a fun "jaunty tune" that'll have you dancing your way into the long holiday weekend.
That's a wrap!
Copyright 1999-2016 TreoCentral. All rights reserved : Terms of Use : Privacy Policy

TREO and TreoCentral are trademarks or registered trademarks of palm, Inc. in the United States and other countries;
the TreoCentral mark and domain name are used under license from palm, Inc.
The views expressed on this website are solely those of the proprietor, or
contributors to the site, and do not necessarily reflect the views of palm, Inc.
Read Merciful by Casey Adolfsson