treocentral.com >> Stories >> Rumors
All AT&T smartphones to be 3G within months -- including iPhone and Centro?
Overview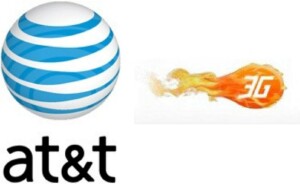 According to an article by Engadget Mobile, AT&T CEO Ralph de la Vega was speaking at a press conference at CTIA. During the post-conference Q&A, a member of the press lamented the fact that AT&T's BlackBerrys still lack HSDPA.
Engadget reported that at one point, de la Vega mentioned that all of the carrier's smartphones would be 3G within a matter of mere "months."
From the article:
We figure that instantly thrusts several devices onto (and off of) AT&T's roadmap in the very near future, including a 3G iPhone and the BlackBerry 9000 we recently saw strutting its stuff. Of course, that would also preclude the just-introduced Palm Centro from hanging around for very long, since it tops out with EDGE speeds; last time we checked Garnet had a hard time handling HSDPA, so something's got to give. We're not writing the obit just yet -- CEOs' statements are often a mere shadow of reality, after all -- but it's certainly food for thought.
Hmmm, that is indeed food for thought. I can't imagine the Centro going away anytime soon seeing how it's absolutely flying off the shelves. However, a Centro running the new Palm platform on 3G would be great, and I'm sure the price point would be a little different. I wouldn't put up a fuss about the iPhone getting 3G. Bring it on AT&T! 3G for ALL smartphones sounds wonderful!
I hope to see a much improved browser on Palm's smartphones in the near future regardless of whether or not they would be 3G. Blazer just doesn't do very much blazing for me.
Copyright 1999-2016 TreoCentral. All rights reserved : Terms of Use : Privacy Policy

TREO and TreoCentral are trademarks or registered trademarks of palm, Inc. in the United States and other countries;
the TreoCentral mark and domain name are used under license from palm, Inc.
The views expressed on this website are solely those of the proprietor, or
contributors to the site, and do not necessarily reflect the views of palm, Inc.
Read Merciful by Casey Adolfsson