treocentral.com >> Stories >> TreoCentral
Mother's Day Gift Ideas for the Treo/Centro Mom
Help Mom Accessorize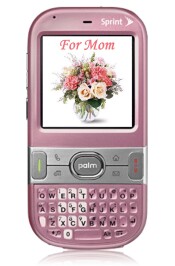 Mother's Day is almost here and will be here before you know it on Sunday, May 11th. If your Mom has a Treo or Centro, this would be a great time to get her some cool accessories for her smartphone. Help your Mom to be a gadget nerd like all the rest of us and get her a fancy case or help her to use her smartphone handsfree with some Bluetooth headphones or speakerphones. There's plenty to choose from as the store is jam packed with all kinds of Palm Treo/Centro accessories.
Flowers and chocolates are great but they don't last. Your Mom will appreciate you helping her to make the best of her Palm smartphone device. We'll give you some suggestions to help get you started!
---
Protect Mom's Treo/Centro with Style
The best way to protect a Treo or Centro is to keep it in a case. Cases come in many varieties such as skin cases, pouches, leather cases, etc. Here are just a few that Mom would love:
If Mom has a Treo 680, this S680 Skin Case for $19.95 would dress up her device very well. This durable rubber skin will look great and keep her Treo free of dings and scratches. Plus it'll give Mom a nice grip on her device. Mom will appreciate any of the four stylish colors which includes Frosted Clear, Lady Pink, Executive Grey and Future Blue.
Get your Mom a fun and trendy pouch by Golla. The Golla Joy Pouch is a great choice for Centros as it comes in Green, Red, and Black. The pouch is soft and lightweight. It's easy to carry as there is an included D-ring and lanyard. There is a zipper pouch on the back where Mom can keep her spare change or credit cards. She won't even have to carry a purse when she has the Golla Joy in tow.
Check out all the Golla cases.
Mom might enjoy toting her Treo/Centro in a fashion case such as one of the Prima Nicole Miller cases. Mom will be carrying her Treo in style in this case of durable canvas material with a leather exterior. The case easily attaches to the handles of Mom's purse, fits inside her purse as a protective pouch or Mom can simply carry it alone in her hand. With many different styles and colors to choose from, she may want a different case for each outfit!
Check out the other fashion cases from Prima Nicole Miller.
Hey, maybe Mom likes leather. This TopPouch Case from Smartphone Experts, with its large magnetic flap and sturdy leather belt clip, is the perfect choice for Mom to carry her Treo. This all genuine leather case with the velvet soft lined interior will keep Mom's Treo protected from dings and scratches. Plus it comes in Five different colors to choose from: Black, Cocoa Brandy, Red Brandy, Saddle Brandy, and Cream Brandy.
Head on over to the store and check out all the cases as there are so many to choose from!
---
Juice up Mom's Treo/Centro With Extra Power
Make sure that Mom has enough juice in her Palm smartphone all the time. You can help her be prepared for those extended talks or long trips with a spare battery or some other charging accessories.

Get Mom a spare battery for her Treo/Centro. After she's talked to the whole family on her device and used up all the power, she'll be able to simply swap out the dead battery for a fresh one and gab some more.
There are lots of batteries to choose from. You can get the original size and in some cases, you can find an extended battery with a door for your Mom's smartphone. Check out all the batteries.
This sync and charge bundle will keep Mom's device charged up at home, in the office, or on the road. The Retractable Sync & Charge can both Sync & Charge Mom's Treo over a USB connection from her computer. Plus, it is only 4.5 inches long when rolled up, yet it can be pulled out to more than two feet! It easily fits in any bag, purse, or briefcase, and is the perfect accessory when traveling. When away from her computer, Mom can keep her Treo charged with the included car and wall adapters which the Sync & Charge cable plugs into.
Be sure to check out all the charging options!
---
Improve Mom's Memory; Her Smartphone's Memory, That Is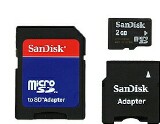 Mom will surely appreciate some extra memory for her Palm smartphone. A Treo or Centro only has a certain amount of memory, and it never hurts to add more with SD cards. With a memory card, Mom will have more room to store those family photos, videos and some tunes too.
SD cards come in different sizes, so you'll have to choose one that will fit your Mom's Treo or Centro. Some Treos take the regular size SD cards and others like the Treo 750 use the miniSD cards. The Centro takes a microSD card.
You can check out all the SD cards here.
The SanDisk MobileMate SD + Reader for Centro/Treo will make it easy for Mom to transfer her photos, videos, music and data files between her phone and her PC. All Mom has to do is plug her memory card directly into the reader and she's good to go! (Read review)
---
Keep Mom Safe with Handsfree Devices
I know that you want to keep your dear Mom safe while she's talking and doing other things at the same time. We all know that Mothers are the greatest task managers, but they could still use a little help, especially when it comes to talking while driving. We sure don't want Mom to get a ticket for holding her Treo up to her ear while driving down the freeway. And we sure as Heck don't want her getting hurt! So think about getting Mom a handsfree device for Mother's Day.
Mom can easily talk handsfree in her ride with this lightweight speakerphone. She can easily pair the SP5050 up with her smartphone and simply clip it to her visor. The SP5050 comes with a car charger and has 12 hours of talk time. Help keep Mom safe and get her this great Jabra speakerphone. Mom will enjoy hearing the other side of the conversation loud and clear via the Jabra SP5050 speakerphone, and she'll be able to do that with both hands on the wheel.
With the Jabra BT3010, your Mom will have a headset that matches her outfit and mood from one day to the next. For only $34.95, you can get her a nice looking Bluetooth headset that is like having 33 headsets in one because the BT3010 comes with 33 creative cover designs. Plus your Mom can design her own covers at coverdesigner. Your Mom will have 8 hours of talktime and 300 hours of standby time so she can stay in touch with all you kids.
There are a crapload of other headsets to choose from so go check them out.
---
GPS: Help Mom Find Her Way
"Over the river and through the woods...", well, you know the rest. Even Mom could use some help finding her way every once in awhile. If she's anything like me, she doesn't have the best sense of direction. My Mom doesn't do very much driving, and once she's out of her 10 mile travel zone of comfort, those eyes begin to glaze over just like mine do. If your Mom is the same way, or if she enjoys driving long distances and traveling often, think about getting her some sort of GPS device for her Treo or Centro.
Help Mom find her way with the Freedom Keychain GPS 2000. It's the world's lightest and most compact pocket GPS receiver. The Freedom Keychain comes with a car charger cable and USB charger cable. Such a small device packed with so much technology. And it'll fit easily into Mom's purse!
Be sure to check out the other choices in GPS!
---
So, there ya go; some cool stuff to choose from this Mother's Day for your sweet Mom! She'll appreciate the help in spicing up her Treo or Centro, whether it's a fancy case, some extra memory, a spare battery, or even some fun games to play or other apps to put on her smartphone.
And don't forget Jay's article about getting a free version of Kinoma Player when you buy flowers or chocolates for your Mom through Trial Pay.
Copyright 1999-2016 TreoCentral. All rights reserved : Terms of Use : Privacy Policy

TREO and TreoCentral are trademarks or registered trademarks of palm, Inc. in the United States and other countries;
the TreoCentral mark and domain name are used under license from palm, Inc.
The views expressed on this website are solely those of the proprietor, or
contributors to the site, and do not necessarily reflect the views of palm, Inc.
Read Merciful by Casey Adolfsson