treocentral.com >> Stories >> Software
eBook Savings This Week
Overview
If you read eBooks on your Treo or Centro, and I'm sure that many of you do, you'll be interested to know that eReader is offering 10% off on their newest eBook releases this week.
When you order the eBook that you want, just punch in this week's Promo Code ER61708 to receive the discount off any eligible book that you purchase. Offer good through June 24, 2008 on all eBooks. This discount cannot be used with any other special offers.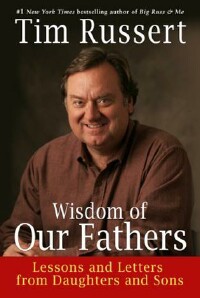 I was very saddened to hear that Tim Russert of "Meet The Press" passed away last Friday. He seemed like such a nice and extremely intelligent guy.
In remembrance of Tim Russert, eReader is offering 20% off his eBook "Wisdom of Our Fathers", which is regularly $7.97.
Below is a description of "Wisdom of Our Fathers":What does it really mean to be a good father? What did your father tell you, that has stayed with you throughout your life? Was there a lesson from him, a story, or a moment that helped to make you who you are? Is there a special memory that makes you smile when you least expect it? After the publication of Tim Russert's number one New York Times bestseller about his father, Big Russ & Me, he received an avalanche of letters from daughters and sons who wanted to tell him about their own fathers, most of whom were not superdads or heroes but ordinary men who were remembered and cherished for some of their best moments of advice, tenderness, strength, honor, discipline, and occasional eccentricity. Most of these daughters and sons were eager to express the gratitude they had carried with them through the years. Others wanted to share lessons and memories and, most important, pass them down to their own children. This book is for all fathers, young or old, who can learn from the men in these pages how to get it right, and to understand that sometimes it is the little gestures that can make the big difference for your child. For some in this book, the appreciation came later than they would have liked. But as Wisdom of Our Fathers reminds us, it is never too late to embrace it. From the father who coached his daughter in sports (and life), attending every meet, game, performance, and tournament, to the daughter who, after a fifteen-year estrangement, learned to make peace with her difficult father just before he died, to the son who came, at last, to appreciate the silent way his father could show affection, Wisdom of Our Fathers shares rewarding lessons, immeasurable gifts, and lasting values. Heartfelt, humorous, engaging, irresistibly readable, and bound to bring back memories of unforgettable moments with our own fathers, Tim Russert's new book is not only a fitting companion to his own marvelous memoir, but also a celebration of the positive qualities passed down from generation to generation.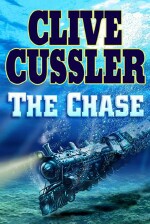 I just recently bought "The Chase" by Clive Cussler and so far, it's a great read! I love Clive Cussler's books! With "The Chase", you get a little of history, science, adventure and suspense.
Description:
For decades, Clive Cussler has been delighting readers with novels filled with suspense, action, and sheer audacity. Now he does it again, in one of the wildest, most entertaining historical thrillers in years. April 1950: The rusting hulk of a steam locomotive rises from the deep waters of a Montana lake. Inside is all that remains of three men who died forty-four years before. But it is not the engine or its grisly contents that interest the people watching nearby. It is what is about to come next ... 1906: For two years, the western states of America have been suffering an extraordinary crime spree: a string of bank robberies by a single man who cold-bloodedly murders any and all witnesses and then vanishes without a trace. Fed up by the depredations of the "Butcher Bandit," the U.S. government brings in the best man they can find-a tall, lean, no-nonsense detective named Isaac Bell, who has caught thieves and killers coast to coast. But Bell has never had a challenge like this one. From Arizona to Colorado to the streets of San Francisco during its calamitous earthquake and fire, he pursues what is quickly becoming clear to him is the sharpest criminal mind he has ever encountered, and the woman who seems to hold the key to the bandit's identity. Using science, deduction, and intuition, Bell repeatedly draws near only to grasp at thin air, but at least he knows his pursuit is having an effect. Because his quarry is getting angry now, and has turned the chase back on him. The hunter has become the hunted. And soon it will take all of Isaac Bell's skills not merely to prevail ... but to survive. Filled with intricate plotting, dazzling signature set pieces, and not one but two extraordinary villains, this is the work of a master writing at the height of his powers.
Check it out here for $24.25.
James Rollins is one of my favorite authors. I remember reading years ago that he is a veterinarian! Man alive, can he write up some good fiction! Rollins just released "Indiana Jones and the Kingdom of the Crystal Skull", a novelization of the long-awaited Lucasfilm sequel starring Harrison Ford. I saw the book at Amazon.com for $17.16.
The first eBook I read by Rollins was "Ice Hunt", and I was immediately hooked. From page 1, it was a real page turner, and I just couldn't put it down. You can get "Ice Hunt" here for $7.19. (Newsletter price)
I just finished reading "The Judas Strain" by James Rollins and it was great! There's some great history on Marco Polo in this one. Gotta love some historical fiction every now and then!
Description:
ju, das strain, n. A scientific term for an organism that drives an entire species to extinction. A master at combining historical and scientific intrigue with cutting-edge adventure, New York Times bestselling author of Map of Bones and Black Order James Rollins returns with his most relentless, high-octane thriller to date--a terrifying story of an ancient menace reborn to plague the modern world ... and of an impossible hope that lies hidden in the most shocking place imaginable: within the language of angels. From the depths of the Indian Ocean, a horrific plague has arisen to devastate humankind--a disease that's unknown, unstoppable ... and deadly. But it is merely a harbinger of the doom that is to follow. Aboard a cruise liner transformed into a makeshift hospital, Dr. Lisa Cummings and Monk Kokkalis--operatives of the shadowy covert organization SIGMA Force--search for answers to the bizarre affliction that has inexplicably washed ashore. But there are others with far less altruistic intentions. In a savage and sudden coup, terrorists hijack the vessel, turning a mercy ship into a floating bio-weapons lab. At a Fourth of July celebration a world away, SIGMA's commander Gray Pierce thwarts the murderous schemes of a beautiful assassin--a would-be killer who holds the first clue to the discovery of a possible cure. With the fate of every man, woman, and child on Earth hanging in the balance, Pierce joins forces with the woman who wanted him dead, and together they embark upon an astonishing quest--one that winds through Venetian tombs, Byzantine cathedrals, and jungle-encrusted ruins--following the trail of the most fabled explorer in history: Marco Polo. But time is an enemy as a worldwide pandemic grows rapidly out of control. And as a relentless madman dogs their every step, Pierce and his unlikely ally are being pulled into an astonishing mystery buried deep in antiquity and in humanity's genetic code. And as the seconds tick closer to doomsday, Pierce will realize he can truly trust no one--not the bewitching enigma who runs at his side or even those who are closest to him--for any one of them could be ... a Judas.
"The Judas Strain" is listed as 'Sigma Force Series Book 4' but you can read it without having read the previous three. I do recommend the previous three of course as they're great reads also! You can get "The Judas Strain" here for $7.19.
Anyway, Happy eBook Reading!
Copyright 1999-2016 TreoCentral. All rights reserved : Terms of Use : Privacy Policy

TREO and TreoCentral are trademarks or registered trademarks of palm, Inc. in the United States and other countries;
the TreoCentral mark and domain name are used under license from palm, Inc.
The views expressed on this website are solely those of the proprietor, or
contributors to the site, and do not necessarily reflect the views of palm, Inc.
Read Merciful by Casey Adolfsson