treocentral.com >> Stories >> Rumors
Verizon Roadmap Leaked
Overview

Looks like somebody over at Phone Arena got their hands on the Verizon roadmap for the rest of the year. Phone Arena got this roadmap via their email from someone wanting to share the info.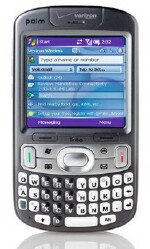 Among the phones listed on the Verizon roadmap is the Palm Treo 800w. Not much new there since we'd already seen proof of the 800w coming to Verizon earlier this month when Engadget Mobile got hold of a powerpoint presentation detailing Verizon's roadmap for the upcoming months. And there was a juicy pic of a Charcoal 800w with the Verizon logo. But still interesting since the information comes via another leak.
Dieter had mentioned in his article over at our sister site WMExperts that the Treo 800w will probably hit in late Q3. The leaked Verizon roadmap that fell into Phone Arena's inbox doesn't specify the launch date of the Treo 800w.
Here is a list of the new devices on the leaked roadmap:
UTStarcom Touch Diamond and UTStarcom Touch Raphael
Samsung SCH-U310
And here's the list from the roadmap that we've previously heard about:
Motorola Blaze will have a model number, and is expected to be in stores before 22nd September. ZN means it will be a multimedia phone.
Motorola VU30 will appear earlier than the Blaze, during mid August.
Nokia 2605 will wear the Mirage name, and is expected in stores on August 8th. The 7205 Intrigue is mentioned without a date.
Palm Treo 800w
Samsung SCH-U430 for late August.
Sunsung SCH-U440 for the 8th of August.
UTStarcom TXT8010 in August.
I'm sure there will be more leaks springing forth soon so stay tuned.
Copyright 1999-2016 TreoCentral. All rights reserved : Terms of Use : Privacy Policy

TREO and TreoCentral are trademarks or registered trademarks of palm, Inc. in the United States and other countries;
the TreoCentral mark and domain name are used under license from palm, Inc.
The views expressed on this website are solely those of the proprietor, or
contributors to the site, and do not necessarily reflect the views of palm, Inc.
Read Merciful by Casey Adolfsson