treocentral.com >> Stories >> Business
Sprint's SERO Plans For Smartphones Remain Intact, Despite Rumors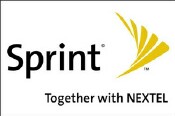 Ahhh, rumors. Don't you just love them? They pull at your heart strings and crush your dreams, and Sprint is right in the middle of this one. In a surprising move, Sprint supposedly removed smartphones from their competitive SERO (Sprint Exclusive Referral Offer) plans (now refuted.) SERO plans uniquely include data usage in the plan fee and reflect a substantial savings from conventional plans. Either this was a case of bad timing of a system bug with their online SERO ordering or Sprint was actually kicking around the idea of limiting its SERO offerings, but regardless, both current and future SERO customers can breathe a sigh of relief. Sprint has issued the following clarification:
"SERO customers continue to be able to purchase PDAs and Smart Phones and a variety of SERO rate plans continue to be compatible with these devices."
This would have been a major blow to Sprint, as their SERO plans remain some of the most competitive offerings of any wireless provider (and many of the subscribers are smartphone users.) For those not familiar, Sprint's SERO plan is a referral plan offered by their employees but has been routinely offered to the general public.
Copyright 1999-2016 TreoCentral. All rights reserved : Terms of Use : Privacy Policy

TREO and TreoCentral are trademarks or registered trademarks of palm, Inc. in the United States and other countries;
the TreoCentral mark and domain name are used under license from palm, Inc.
The views expressed on this website are solely those of the proprietor, or
contributors to the site, and do not necessarily reflect the views of palm, Inc.
Read Merciful by Casey Adolfsson