treocentral.com >> Stories >> Software
Opera Mobile 9.5 Beta Released
Overview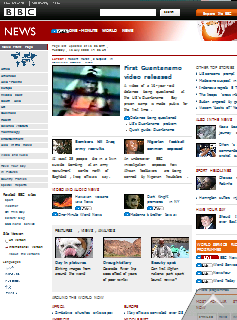 Opera Software announced today the release of their much-anticipated, first public version of Opera Mobile 9.5 beta. WooHoo!
Opera has changed the face of its mobile browser in 9.5 beta. Just like the latest version of Opera Mini, Opera Mobile 9.5 beta now defaults to page overview mode, allowing users to view the entire Web page and instantly recognize the Web site. Users can focus on specific page content by using the panning and zooming options. Opera also introduces a sleek, new user interface for easier navigation:
"Our fans have been eager for the release of Opera Mobile 9.5 since it first appeared at the Mobile World Congress this year," says Jon von Tetzchner, CEO, Opera Software. "We are now answering the call of the people and delivering what we proudly proclaim to be our best Opera Mobile browser to date. It is a totally new user experience."
Opera has thought of the developer's needs with this first beta release and have included several features to enable easier development on the mobile platform:
Opera Dragonfly, Opera's developer tools, officially goes cross-platform with this release. It allows developers to debug JavaScript, inspect Cascading Style Sheets (CSS) and the Document Object Model (DOM), and view any errors, making development for the mobile phone even easier.
Dieter has a great hands-on video (tested on a Sprint Mogul) over at our sister site WMExperts, so be sure to check that out. Dieter's video shows what a memory hog Opera Mobile can be as "Out of Memory" kept popping up on the Mogul's screen when Dieter was viewing the WMExperts site. But like Dieter mentions, Opera Mobile does run pretty snappy.
In Dieter's hands-on article, he mentions what Co-WMExperts writer Phil Nickinson wrote in about Opera running on his Treo 750:
Runs pretty well on my trusty 750 (even with EDGE only), but HOLY MEMORY HOG BATMAN! Might wanna suggest this, too, to move the cache to the storage card...
You can read the full article and find out what Phil suggested to do in order to move the cache to the storage card. I'm sure going to take Phil's advice when I install Opera Mobile 9.5 on my Treo 750!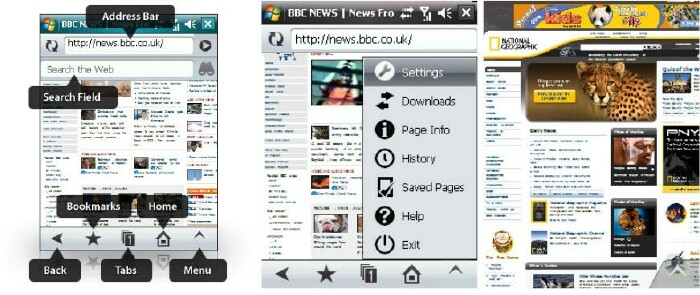 Let's take a look at Opera Mobile 9.5's New Features:
Faster - Speed tests show Opera Mobile 9.5 beta loads Web pages 2.5 times faster than Internet Explorer Mobile.
Pan and zoom - Opera Mobile 9.5 defaults to full Web page viewing and allows users to pan and zoom into their desired content in just a few clicks.
Improved user interface - Opera has completely renovated its user interface. Cleaner and more intuitive, the new UI is designed for quick and easy navigation.
Opera Dragonfly - It's a developer's toolkit right on the mobile phone.
Improved standards support - Opera Mobile 9.5 is the most standards compliant browser available. Opera Software remains steadfast in its commitment to make the Web accessible for all.
Save pages and/or images - With a click, simply save your selected content and view it later offline.
A true Web experience - Multitask with tabbed browsing, view content in widescreen, and enjoy small-screen rendering.
Rich Web content - Browse with the full richness of AJAX.
Type less and browse more - Save time with address auto-complete, Password Manager and pop-up handler.
History and bookmarks - Pick up past browsing sessions and bookmark them for next time.
Upload contents - Upload to Web sites such as online mail services or blogs.
Other than the memory hog thing, I thought Opera Mobile 9.5 beta looked mighty impressive in Dieter's video. I can't wait to try it myself!
You can download Opera Mobile 9.5 beta here for free. Enjoy! ;-)
Copyright 1999-2016 TreoCentral. All rights reserved : Terms of Use : Privacy Policy

TREO and TreoCentral are trademarks or registered trademarks of palm, Inc. in the United States and other countries;
the TreoCentral mark and domain name are used under license from palm, Inc.
The views expressed on this website are solely those of the proprietor, or
contributors to the site, and do not necessarily reflect the views of palm, Inc.
Read Merciful by Casey Adolfsson