treocentral.com >> Stories >> Business
No Lost Love From AT&T in Proposed Sprint-Clearwire Deal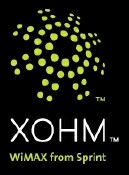 There is no question that Sprint has had its share of ups and downs. Rumors of merger talks, high churn rates and that whole Nextel deal that never quite panned out quite like they planned. The latest round of knocks comes courtesy of friendly competitor AT&T over Sprint's WiMAX division's proposed merger with Clearwater.
Wireless company mergers are all the rage and the FCC aims (hopefully) to maintain an air of competitiveness in the marketplace. AT&T, however, is contending that Sprint & Clearwire aren't receiving all of the "regulatory scrutiny that they should on the deal."
Sprint fired back to AT&T's complaint with a statement of their own:
A spokesman for Sprint said that the companies have documented for the FCC on a county by county basis how much spectrum they would hold after the merger, and that nearly 50 public entities had filed similar comments in support of the proposed merger.
It should be interesting to see how this pans out. With 4G still very much in its infancy, you have to wonder if AT&T is crying wolf because of an absence of their own 4G rollout, tentatively planned for 2012. Seriously guys, can't we all just get along?
[via WMExperts, Brighthand]
Copyright 1999-2016 TreoCentral. All rights reserved : Terms of Use : Privacy Policy

TREO and TreoCentral are trademarks or registered trademarks of palm, Inc. in the United States and other countries;
the TreoCentral mark and domain name are used under license from palm, Inc.
The views expressed on this website are solely those of the proprietor, or
contributors to the site, and do not necessarily reflect the views of palm, Inc.
Read Merciful by Casey Adolfsson