treocentral.com >> Stories >> Software
Treo Software Roundup - v102408
WM Software
WM New:
MathTutorMobile v1.1
MathTutorMobile, by Educatesoft, is a basic math learning program to help elementary students prepare for Math speed tests in addition, subtraction, multiplication and division. MathTutorMobile records the students speed through a series of 25 questions. Level speed and speed per question are recorded. The highest number used is also adjustable.
Features:
Addition, Subtraction, Multiplication and Division speed text preparation.
Minimum Requirements:
Windows Mobile 2003 SE for Pocket PC or later. .Net Compact Framework 2.0 or later. ActiveSync 4.0 or later. Windows XP SP2 or later.
Why not give you or your children the extra edge?
Get MathTutorMobile here for $9.99.
---
TunesSync for Windows Mobile v1.0
Information Appliance Associates introduces TunesSynce for Windows Mobile!
At last, Windows Mobile users can have the best of both worlds. iTunes to manage their music album and a Pocket PC, Pocket PC Phone or Smartphone to carry the MP3 (non-copy-protected) music in their iTunes playlists!
If you're only using your Windows Mobile handheld to manage your contacts, calendar, or tasks, you're missing out on one of it's coolest features...taking your favorite music on the road and playing while you work. That's why we created PocketMac® TunesSync™ for Windows Mobile (formerly ppcTunes), the first ever tool to copy and convert MP3 (non-copy-protected) music from Apple's iTunes to Windows Mobile devices of all kinds.
TunesSync for Windows Mobile is a simple, yet powerful app that allows you to copy your favorite iTunes playlists to your Pocket PC. It's the swiss army knife of music applications: we've packed it with everything you'll need.
From a tool to halve the space music files take up on your Pocket PC to our "Sync on Connect" feature (allowing you to copy music files every time you hook up your device), there's nothing we haven't put into this great little app. TunesSync for Windows Mobile will even map your music files to your storage card so as not to fill up the main memory of your device.
What's more, this great app is only $9.95. That's less than the cost of most business lunches and unlike a lunch, you can uses this over and over again.
If you have iTunes and a Pocket PC, Pocket PC Phone or Smartphone, we know you'll love TunesSync for Windows Mobile.
Sincerely, The PocketMac® Team
Features:
iTunes Playlist Sync - Select your playlist of non-copy-protected music in TunesSync for Windows Mobile and let it do the rest. All of your non copy-protected music will be copied immediately to your Pocket PC.
Sync On Connect - You can set up TunesSync for Windows Mobile so that every time you connect your handheld to your PC, TunesSync for Windows Mobile automatically runs and copies the music you want copied.
Storage Card Sync - Worried about your free space on your handheld being chewed up? Not with our Storage Card Sync feature which allows you to sync only to your Storage Card!
This sounds like a GREAT app! Feature-filled and the price is right!
Get TunesSync here for just $9.95!
---
NEW! Brain College (Brain School V2) Brain Trainer v1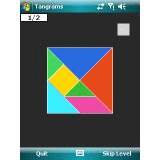 Brain College, by Mastersoft Mobile Soltions, follows on from Brain School and throws you in at the deep end with 20 new brain games! Once again you'll feel a buzz between your temples as you work towards graduation day. Okay we admit it, you may just be tempted to spend most of your time in the 'Common Room' rather than studiously knuckling down to subjects such as 'English' and 'Physics'. You have been warned!
Features:
Twenty brand new puzzles.
Sequel to Brain School.
Minimum Requirements:
Windows Mobile Touch Screen
Get it here for $19.95.
---
Golf Tracks Pro v1.5
Golf Tracks Pro, by Educatesoft, is a simple to use electronic golf score card and handicap tracker. It has been designed to quickly track your score and calculate the owners handicap. Ease of use was the primary goal behind the development of this product, so that you can spend more time golfing and less time trying to figure out the software.
Features:
Golf Score Calculation
Handicap Calculation and Tracking
Quick link to Google Maps and Live Search for Golf Course Viewing.
Minimum Requirements:
Desktop Requirements: Windows XP SP2 or Later. System Requirements: Pocket PC 2003 SE or later .Net Compact Framework 2.0
Get Golf Tracker Pro here for only $4.95!
---
WM Updated:
Reminder: Update That Treo 750 to WM 6!
Just want to remind you again in case there are some out there who haven't yet updated their Treo 750 to Windows Mobile 6. You have until a week from today to go and get the download.
Like Annie said in her post today, the Microsoft Windows Mobile 6 update for the Treo 750 expires on October 31, 2008. "You read that right... in essence, the WM6 update turns into a pumpkin on Halloween."
So if you haven't downloaded the update yet, at least go and download it to your PC or a CD. It won't be available for download after October 31st.
---
SyncMate
Eltima Software has released SyncMate vers 1.4!
All Mac Users who own Windows Mobile devices now can easily synchronize all information from both devices!
SyncMate FREE Edition is a perfect solution for information management. It is FREE and easy-to-use synchronizer for Mac and Pocket PC/Smartphone, that will help you keep all your documents, text messages, contacts, calendar entries and events and other stuff well organized. With SyncMate Free edition you can synchronize applications like Address Book, iCal, etc. Also you can easily read SMS directly from your Mac, check detailed device information (battery state, etc) and visually analyze memory usage.
SyncMate Expert Edition (available for a small fee) grants you even more synchronization possibilities. With Expert Edition it is very handy to synchronize time and share Internet between your Mac and your mobile device, which is very important for all mobile people. Synchronize iTunes and iPhoto to keep all your favorite music and pictures within a click of a button.
Expert Edition allows you to synchronize separate folders. Notes, and To Do's synchronization is also available with SyncMate Expert Edition! You can view all the applications installed on PDA from your Mac.
Manage all text messages not even touching your Pocket PC! Send, receive, create and delete SMS when working at your Mac - that's what SyncMate Expert gives you. With SyncMate Expert Edition you can even sync your mail!
Features:
Bookmarks Synchronization (Entourage, Firefox supported)
iPhoto Synchronization
iTunes Synchronization
Folders Synchronization
Notes Synchronization (Entourage supported!)
Time Synchronization
Contacts Synchronization (Entourage and Google Calendar supported!)
iCal Synchronization (Entourage and Google Contacts supported!)
SMS Manager Plugin
Applications List Plugin
Device Info Plugin
SMS Reader Plugin
Actions Log Plugin
Internet Sharing
Mail Plugin
To Do's plugin
Get SyncMate here for free or upgrade to the Expert edition for $39.95.
---
Elecont Launcher for Pocket PC and Smartphone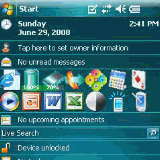 Elecont has updated its Launcher for Pocket PC and Smartphone to version 1.0.93!
Touch-controlled Windows-like quick launch for Home and Today screen with animated and sound effects!
Features:
Full featured touch-controlled quick launch panel for Home/Today screen.
Starts any applications, URLs, documents and control panel items with one click.
Double click prevents erroneous launch programs.
Animated icons and sound effects on Home and Today screen.
Compatible with any Windows Mobile device
Small memory usage.
Minimum Requirements:
Pocket PC or Windows Smartphone
Get it here for $9.95!
---
phoneAlarm Lite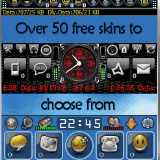 pocketMax has updated its phoneAlarm Lite to version 2.10!
phoneAlarm Lite - Your complete, easy to use, communication center, never overlook a missed call, voicemail, Email or SMS again. Plus 10 powerful Phone profiles to control all your important settings.
Supports Windows Mobile 5.0, WM 6.0 and WM 6.1 Phone Edition phoneAlarm Lite is a Today screen plugin - giving you total control over your Pocket PC Phone. Never miss an important call, SMS or Email again. Automatically switch profiles and quickly access Inbox, call history and control the state of bluetooth directly from the Today screen. Optimized for one-handed and in-car use.
30 day free trial version available.
phoneAlarm is a WINNER in the Smartphone & PocketPC Magazine Best Software awards 2007!
Features:
Provides repeating alarms on new SMS, Email, missed calls & voice messages
10 Custom Phone profiles with manual / time-based automatic switching.
Alarm notification on weak battery and phone signal (WM 5.0 only)
Customise sound, volume and options for each alarm type in each profile
Custom Email / SMS alarms based on sender or subject
Mute device and phone volume
Skinnable user interface
Bluetooth and Flight mode control via profiles (also for Widcomm/Broadcomm stack)
Auto-profile change on 'ActiveSync' (Work) and 'Power - no ActiveSync' (Car)
1-hand skin navigation and quick-dialer for last 10 numbers (only for WM 5.0 & WM 2003 SE)
Icons provide direct access to Inbox, missed call history etc.
Option to cycle radio (off/on) to change user on dual SIM
English, German, Spanish, French, Chinese, Russian user interface
Supports VGA display
Optimised for fast performance and maximum platform support
Simple installation
Get phoneAlarm Lite here for $21.50!
---
DiabeticDiary FREE BETA
Software Sentience Ltd. had updated its DiabeticDiary FREE BETA to version 0.2.
PUBLIC BETA VERSION - Free This is our Windows Mobile counterpart to the successful Palm Diabetic Diary. Record as many Blood Tests as you need per day, along with medications taken. Review results in a Diary format. Chart results graphically in one of four different formats.
Please note - this is a beta version and is completely free. The ultimate release (non-beta) will not be free.
NOW INCLUDES User Guide
Features:
Record as many tests each day as required.
System will categorize tests into type (e.g. Before mid-day meal) etc., if required
Define any meds that you want to record, along with default dose if applicable, and record these at each test (optional).
See charts of daily or weekly average and high-low blood test results
Minimum Requirements:
Pocket PC 2003SE or later
Don't mistake BETA for non-working. Many BETA programs work as basically full editions, though sometimes with no free updates. Why not download the BETA version and see if it's for you?
Get it here for free!
---
That's it for this week's roundup. We'll be back next week with more software news and updates.
Copyright 1999-2016 TreoCentral. All rights reserved : Terms of Use : Privacy Policy

TREO and TreoCentral are trademarks or registered trademarks of palm, Inc. in the United States and other countries;
the TreoCentral mark and domain name are used under license from palm, Inc.
The views expressed on this website are solely those of the proprietor, or
contributors to the site, and do not necessarily reflect the views of palm, Inc.
Read Merciful by Casey Adolfsson