treocentral.com >> Stories >> Hardware
Palm Launches Treo Pro on Vodafone in New Zealand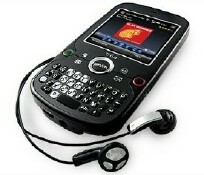 Palm announced today the Treo Pro on the Vodafone New Zealand network. With its streamlined design and Palm's ease-of-use innovations layered on Windows Mobile 6.1 Professional, Treo Pro is a unique combination of sleek simplicity and robust productivity -- including email, Wi-Fi and GPS capabilities) -- that meets the needs of businesses and end users alike.
I'm sure that Vodafone customers in New Zealand are excited to be able to get their hands on the Palm Treo Pro.
From the press release:
"Vodafone New Zealand's business customers need mobile access to business productivity tools in a well-designed device that's easy to use," said Alan Leigh, general manager of Business Marketing, Vodafone New Zealand. "Treo Pro broadens our business product portfolio with a Windows Mobile smartphone that can increase productivity as it lowers infrastructure and support costs."
You can read the full press release here.
Copyright 1999-2016 TreoCentral. All rights reserved : Terms of Use : Privacy Policy

TREO and TreoCentral are trademarks or registered trademarks of palm, Inc. in the United States and other countries;
the TreoCentral mark and domain name are used under license from palm, Inc.
The views expressed on this website are solely those of the proprietor, or
contributors to the site, and do not necessarily reflect the views of palm, Inc.
Read Merciful by Casey Adolfsson