treocentral.com >> Stories >> Commentary
Tips and How-To's: Treo Pro Returned
Overview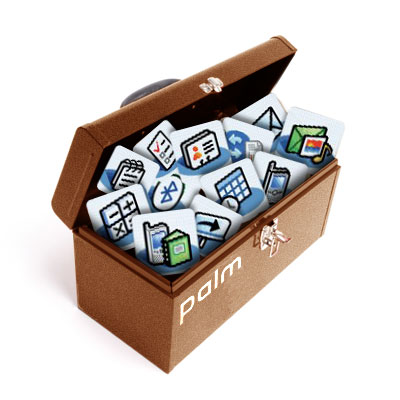 A few weeks ago I found a small crack on my Treo Pro between the WiFi button and the battery cover. I had to look closely and look again - even break out the reading glasses just to confirm that I was really seeing it. A crack? Really?? I know for a fact I would be hard-pressed to find anyone on this planet who has babied their Treo Pro more than me. So what was I to do? Like any savvy TreoCentral member, I dove headlong into the forums for answers.
After a couple mouse clicks, I learned I wasn't alone. A forum thread was already created here, complete with a survey, and the sad tales of many out there whose childlike sense of wonder was cracking as quickly as their shiny new Treo Pro. Many documented their attempts to resolve this issue with Palm, so I picked up the phone and started my own service case. You can read a little bit about my own Palm experience over here in Jennifer Chappell's excellent article about what may hereafter be known as "The Great Treo Pro Crackup." Ok, maybe not, but naming it something fancy and important makes me feel like I'm part of something bigger than myself, so please allow me to indulge.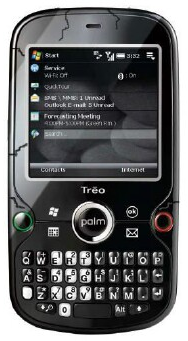 This Tip/How-To is not about who you should call at Palm, what codes or secret handshakes should be used to bypass any electronic menus, or even how to convince them to send you a new phone. I can only speak from my own experience and there are probably enough variables to make everyone's experience different, anywhere from how long you've had your Treo Pro to the general mood and disposition of the customer service person you get on the other end. What I CAN tell you is that each and every person I spoke to at Palm was courteous, patient and wanting to help. I am glad to tip my hat at Palm for having pleasant people to work with.
In the end, I was able to confirm that a new Treo Pro was shipping to me and that I would need to return my "old" cracked Treo Pro. This is the part where it gets a little peculiar. My conversation with the Palm representative went something like this:
Me: So once I receive my new Treo Pro, I just send the other one back to you, right?
Palm: Right. Just use the Fed Ex account number provided.
Me: And you will charge my credit card only if you don't receive my returned phone?
Palm: That is correct. If we don't receive the defective phone in a reasonable period of time, then we'll charge your card $400.
Me: Ok, fair enough. Do I send back the accessories that came with my phone or send back the new ones that come with the new phone?
Palm: Just send back the defective phone. That's all.
Me: But what about the accessories? The charger? Headphones? Battery?? STYLUS, for heaven's sake??? I mean, I'm looking at your stock prices these days and figure you might want some of this stuff back!! Right???
Palm: We just want the phone, sir. We throw away anything else. We have accessories lying around like sand by the seashore. You can even keep the old battery cover. Strip that phone down like a Ferrari in a chop-shop.
Me: So let me get this straight. You just want the old phone. You want me to keep the battery, stylus, charger, headphones, and even the battery cover??
Palm: Affirmative.
Who am I to argue with Palm if they want me to keep a bunch of stuff? The extra battery is definitely a score, as well as a spare stylus and charger. Even keeping the old battery cover is an excellent idea - it seems to be more easily removed now that it's been "broken in" on my old Treo Pro. So if you have to return your Treo Pro for any reason and you are getting a replacement, keep this information in mind.
That's it for this week. If you are a developer with some helpful and/or fun software or if you have a Tip or How-To that you wish to pass on to the rest of the community, just email me at: brian.[email protected]. Tune in next week for another Tip/How-to!
Copyright 1999-2016 TreoCentral. All rights reserved : Terms of Use : Privacy Policy

TREO and TreoCentral are trademarks or registered trademarks of palm, Inc. in the United States and other countries;
the TreoCentral mark and domain name are used under license from palm, Inc.
The views expressed on this website are solely those of the proprietor, or
contributors to the site, and do not necessarily reflect the views of palm, Inc.
Read Merciful by Casey Adolfsson