treocentral.com >> Stories >> Software
New Version 1.8 of iWindowsMobile Communication Suite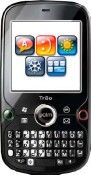 On March 16th, 2009 VITO Technologies released version 1.8 of iWindowsMobile Communication Suite. Want your Windows Mobile device to look stunning? With new graphics and finger-friendly interface, iWindowsMobile can reveal the real potential of your Windows Mobile device! Combining 5 of VITO Technologies' best sellers, iWindowsMobile Communication Suite has it all!
With iWindowsMobile you get the new version 1.3 of Winterface, the Next generation shell for Windows Mobile which includes the options of a launcher, a task manager and a multitude of Today plug-ins. Winterface is intended to virtually replace the default interface of your touch screen Windows Mobile device, allowing you to lay out your icons exactly the way you want them! Winterface 1.31 offers you the possibility to choose between black skin with white stylish icons or bright one with colorful icons and 3d images. Furthermore, what makes Winterface even more attractive is the ability to switch on or off Windowed mode. This mode allows you either to show or hide the standard top WM bar that shows the essential info like start button, time, profile, mobile operator, etc.
iWindowsMobile also includes:
FunContact for managing all your contacts in a fun way with clear and stylish icons.
SMS-Chat for threaded SMS on your device where all SMS written and received appear in a very user friendly way.
ZoomBoard for finger-friendly typing with options to add any language you need.
Weather gives you regular updates on weather of the day and weather forecasts. The new Weather gives the option to choose how frequently updates should appear: every hour, 3 hours or 12 hours. The skin of Weather app changes together with the Winterface skin. All major bugs have also been fixed.
iWindowsMobile Communication Suite is available here for $30! That's a savings of around $30 compared to purchasing the individual applications! Interested but want to test it out first? Perfect! Just download the 14-day free trial and see if iWindowsMobile is for you! What do you have to lose? Try it today!
Copyright 1999-2016 TreoCentral. All rights reserved : Terms of Use : Privacy Policy

TREO and TreoCentral are trademarks or registered trademarks of palm, Inc. in the United States and other countries;
the TreoCentral mark and domain name are used under license from palm, Inc.
The views expressed on this website are solely those of the proprietor, or
contributors to the site, and do not necessarily reflect the views of palm, Inc.
Read Merciful by Casey Adolfsson