treocentral.com >> Stories >> Business
News Bits & Bites


According to Millennial Media's monthly report on mobile ad trends, the retail and restaurants category of mobile Web advertising climbed into the top 10 mobile advertising verticals ranked by ad spend in April.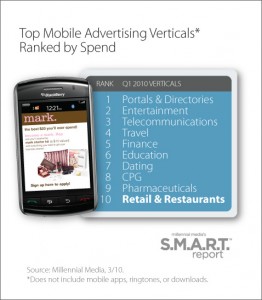 This key vertical strategically utilizes mobile ad strategies to boost traffic to stores and restaurant locations, increase revenues through an additional point-of-sale, and promote timely, personalized offers to a highly targeted audience.

Year over year seasonality trends indicate that Retail & Restaurants will continue to invest in mobile both for the ramp up back to school in Q3 and to pave the way for holiday planning and spend in Q4.

Source: RCR Wireless

*****

Nowhere to Hide: Texting Gets Bus Driver Fired…

Douglas Schweitzer writing in "The Security Sector" for ComputerWorld, mentioned a story of how a school bus driver ended up getting fired for texting while driving. He remarked,"It's bad enough when someone is texting when they are driving alone, but with a bus full of children it's criminal."

The kid on the bus took a picture using her phone and sent it to her father. He brought it to the attention of the school who notified the bus company. With zero tolerance for this type of behavior, the bus company fired the driver.

Source: ComputerWorld

*****

Metrics: Snapshot of U.S. Wireless Industry

The FCC recently issued a mammoth 237-page report on the state of competition in the wireless industry. The following are some of the charts included in that report.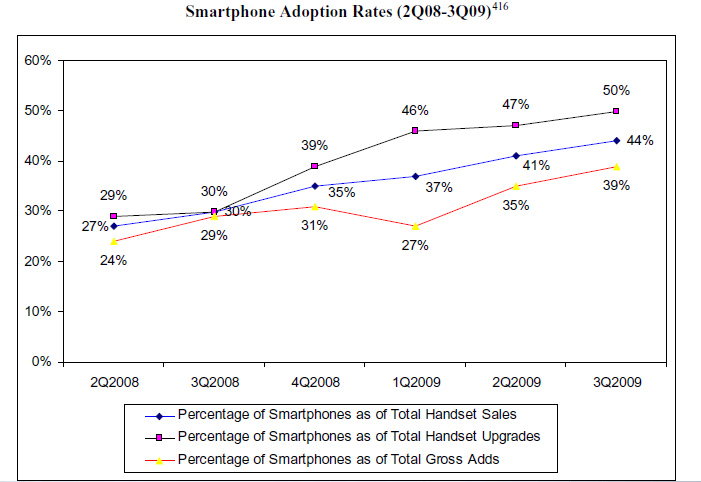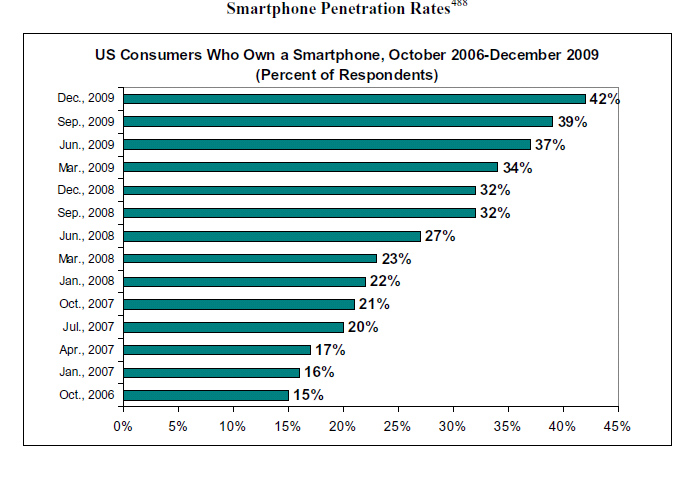 Source: FireceWireless

###




Copyright 1999-2016 TreoCentral. All rights reserved : Terms of Use : Privacy Policy

TREO and TreoCentral are trademarks or registered trademarks of palm, Inc. in the United States and other countries;
the TreoCentral mark and domain name are used under license from palm, Inc.
The views expressed on this website are solely those of the proprietor, or
contributors to the site, and do not necessarily reflect the views of palm, Inc.
Read Merciful by Casey Adolfsson