treocentral.com >> Stories >> Hardware
Unlocked Treo 650 goes up $100


The price of the unlocked Treo 650 has increased by a $100, up to $699 from yesterday's price of $599.

According to palmOne Vice President Marlene Somsak, the $599 pricing was "a mistake. For those who got the earlier lower-priced GSM Treo 650's...lucky them!"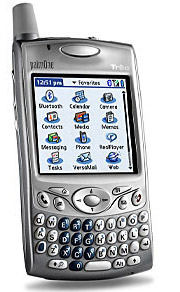 Maybe a mistake of anticipated demand?

The unlocked Treo 650 is attractive because it works with almost any GSM/GPRS network worldwide, so you can use it with your existing GSM/GPRS service plan. The unlocked phone also makes it easy to use local SIM cards when traveling internationally.

Some TreoCentral members offered their own explanations.

Silver5 wrote: "At only a $50 premium over the Cingular-locked version, it was a no-brainer to get the unlocked Treo 650, and I think an informed consumer that understood the value of unlocked would agree. At a $150 premium, suddenly the Cingular 650 looks like the bargain and I'm sure Cingular wants you to think that too."

Boobookins wrote: "How do you make a $100 typo and then leave it, unnoticed for 2 days while continually taking orders and charging cards or reserving funds? Did anyone responsible for pricing bother to check the site after it went up?"

WillNeedsaTreo offered a happier explanation: "Palm wants to sell it lower, but Cingular insisted before it went up on the website. Then, they let it out for $599, and jacked it back up when Cingular complained... Oops. The $599 was for us insane TCers who check this site every 5 minutes (10 at work) to keep us happy...".

Thanks to Carlos for the tip.




Copyright 1999-2016 TreoCentral. All rights reserved : Terms of Use : Privacy Policy

TREO and TreoCentral are trademarks or registered trademarks of palm, Inc. in the United States and other countries;
the TreoCentral mark and domain name are used under license from palm, Inc.
The views expressed on this website are solely those of the proprietor, or
contributors to the site, and do not necessarily reflect the views of palm, Inc.
Read Merciful by Casey Adolfsson