treocentral.com >> Stories >> Business
Talkin' Treo – v110306
Week ending 3 November 2006
This week's column starts with a ponderable: What makes a phone smart?
I guess you could say that a phone that goes "above and beyond the call of duty" (pun intended) is smart. Most think the addition of email capabilities, Web access, and a handy QWERTY keyboard are the ticket to "smartness." For sure, part of what has made Palm a winner, in addition to the things mentioned above, is the number (and variety) of applications that run on the Palm OS.
It's clear that smartphones are about to "cross the chasm" and become mainstream. The market is seeing the emergence of a number of vendors and devices (BlackBerry Pearl, the Motorola Q, the T-Mobile Dash and the recently announced Treo 680). Plus, smartphones are garnering more attention in national business press (i.e. The Wall Street Journal, Forbes).
Is being smart (and doing smart things) the ticket to market acceptance? Not according to Gartner telecommunications analyst, Todd Kort. He believes "The smartphone market is driven more by fashion than by functionality."
He has a point. Everyone seems to be following the Apple playbook these days. But remember, underneath all those cool iPods is a seamless way to purchase, download and enjoy music.
To win in this market, vendors need to deliver phones that look good, but aren't too smart for their own good.
Advice to Palm: Get the Treo 680 out soon, before the mainstream consumer gets locked into two-year contracts using other smartphone devices.
Okay, time to jump off the smartphone soap box and start talking Treo!
Palm News
Palm issued two releases this week. One had to do with industry acceptance and the other continues their series of "country wins."
Palm announced Russell Investment Group, a subsidiary of Fortune 500 company Northwestern Mutual, selected Palm Treo smartphones to increase productivity and ROI, better reach and respond to customers, and meet the demands of its email-based communication culture and widely distributed workforce. With the help of Treo smartphones equipped with Good Mobile Messaging, more than 500 Russell associates are staying better connected and helping customers in a fast-paced business that manages more than $171 billion in assets for clients in 44 countries. The announcement didn't indicate which models of the Treo are being used.
Palm Down Under
A couple weeks ago, Palm announced the availability of the first Windows Mobile-based Treo Smartphone, the 700wx, on the Telecom New Zealand Network. This week, the Treo 750v joined it, becoming the first Treo smartphone to take advantage of Vodafone's 3G/UMTS network in New Zealand. Looks like middle earth is covered.
Talkin' Treo Smartphone Reviews
The blogger at Palm-Dubai.net writes:
"What I like about the Treo 680 and 650 as well, is that I never met anyone yet complaining that its hard to type in its keyboard, or that its hard to read in its vibrant and sharp 320x320 screen, I believe Palm can take advantage of the Treo smartphone design for at least another two future smartphones before we start complaining."
Steve Litchfield, from AllThingsSymbian writes:
"It's fair to say that the Treo 750v really surprised me, though. It feels superb in the hand, is quick and responsive and has an acceptable camera. At the end of the day though, the clinching factor for most people is going to be keyboard size - if you're going for a device with a qwerty keyboard then you want one you can use without continual mistakes - the Treo's is perhaps just a little too small, but it's certainly worth a try if you're passing a Vodafone shop.

Now if Nokia produced an E63, with the same form factor plus a good camera....... 8-) "
Globe and Mail columnist, Jack Kapica writes about the Treo 700wx. He concludes:
"Palm has come out of the gate with a good product, a thoughtful marriage between Palm's hardware and Microsoft's operating system. But it needs improvements."
Recent TreoCentral Guides, Reviews & More
Harv looks at C-Tools 2.0, a modular software package that was developed to help doctors and their staff prevent, diagnose and treat cancer. His Doctor evaluated the program and they concluded::
"C-Tools offers basic useful tools and information every physician should master. I expect to put the BMI calculator to regular use, and the narcotic conversion program is handier than any other table or program I have seen. In covering the fundamentals, C-Tools works very well. This is solid commercial-grade software, so kudos to the American Cancer Society for providing it for free.

If your Doctor uses a Treo, or even an older Palm (C-Tools requires PalmOS v3.5 or later) recommend it to him or her."
Xious takes a look at iambic's new post-call handling utility, YourCall. He writes:
"Thus far, on my 650, YourCall has yet to miss a beat. Every call, whether incoming or outgoing, brings up its slick interface and gives me choices on what I want to do when the call ends.

For what it does and how well it works along with its general 'breeze of use' YourCall is an app that any Treo owner should check out, though if you have a 700p some of the little extras that it offers duplicate your built in widgets."
More Talkin' Treo
This week, the sixth TreoCast took place. Topics covered included: Sprint 700wx Treos being unable to send SMS messages to non-Sprint phones consistently, the CorePlayer (released for both WM5 and PalmOS), and some more about the Treo 680. They also spend time on Treo security.
News & Reviews from Elsewhere in the Treo Community
Andrew from Treonauts writes:
"Now thanks to the new Smartphone Experts W7 Workout Case I have at last found just the right solution to hold my Treo during these morning runs while enjoying listening to my music with Pocket Tunes Deluxe and at the same time have the benefit of carrying a smartphone with me at all times (you never know when you'll need it most…)."
John at MyTreo.net remarks:
"There really aren't very many headsets out there that even attempt to target women that care how they look with a headset on their ear, but this is one of them. Overall, the HBH-PV700 isn't a bad headset and it works pretty well under most conditions. From a performance standpoint I'd consider it about average compared to other headsets that are available for the same price. However, if you are more focused on function and less on how well your headset matches the rest of you outfit, there are better headsets available for your Treo, though many of them are also more expensive."
This Sony headset was reviewed by Judie Hughes, who is now writing for PocketPCThoughts.com. She states:
"Power users that have come to expect a serious set of bells and whistles might be tempted to dismiss the simplicity of the HBH-IV835 , but I feel that would be a mistake. This headset does exactly what I need - it made and received clear calls with a minimum of fuss. I must confess that I actually like it better than the Bluespoon AX2 which until now had been my favorite."
COMMENTARY: Do you find the naming of Bluetooth headsets as confusing as I do? I wonder when the headset vendors will finally come up with a more friendly and memorable way to name their products? Hey guys! Get a clue! If you want to join smartphones in "crossing the chasm," you better do it soon.
The Kinoma Player 4 EX was just released. It provides unprecedented access to streaming and stored video on a mobile device, including for the first time Flash Video direct from popular consumer sites like YouTube and Google Video, plus support for key mobile carrier mandated industry standard video technologies including MPEG-4 progressive download, RTSP streaming, and 3GPP. The Kinoma Media Guide which installs with the player hands you an instant gateway to streaming content, including more radio stations across the USA and world-wide, than I can even count.
It was reviewed by Andrew at Treonauts (and there are some very cool tips and tricks for this new player in the comments below the review, so do yourself a favor and read the whole page!)..
"For me at least, Kinoma Media Player 4EX is not the best movie, music or photo player as it lacks the graphics, proper media management tools as well as other functionalities that I want. Nonetheless, Kinoma Player is the only software that allows you to view free streaming video and audio (also supported by Pocket Tunes Deluxe) on your Treo and its terrific Kinoma Media Guide alone should be reason enough to purchase this application."
After a year in beta, the first full version of StyleTap is now available (www.styletap.com for $49.95). This application allows users to run thousands of programs originally written for the Palm OS on a Windows Mobile Pocket PC
With StyleTap Platform, Palm OS applications appear and operate on a Pocket PC just like native Windows Mobile-based programs. Users can even cut and paste between Palm OS-based applications and native Windows Mobile-based applications on the same handheld.
"There's an enormous base of wonderful software written for Palm OS, and it's great to see those products available on a much wider range of hardware," said Michael Mace, author of the Mobile Opportunity blog and former Chief Competitive Officer at Palm.
TreoCentral is still offering the revolutionary Neuros MPEG4 Recorder 2 bundled with a roomy 2GB SD Card for just $169.95 (a $15 savings).
Do you have friends in the real estate business who have mentioned that they need to get a Treo for the new electronic lock boxes? (Link opens a .pdf file)..
Perhaps you know someone who's already a Sprint customer and wants to "get smart" without the two year commitment. Here's a great deal. TreoCentral has a like-new Sprint Treo 650 at a great price ($299.95 to be exact)! Please spread the word.
Endnotes & Ponderables
If A=B and B=C, then A=C, right?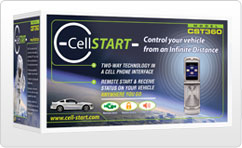 So if the A = CellSTART and B= Cingular GSM and C=The new Treo 680, then that logic would lead you to believe that CellSTART, a service that lets you unlock and start your car from your cell phone, will work with the new Treo 680.
Sounds very cool. At the DigitalLife Show where the Treo 680 was announced, CellSTART won "Best of Show" in the Automobile Technology category. It will be available starting Nov. 15. Maybe the Treo 680 will be available by then as well.
That's a wrap!
Copyright 1999-2016 TreoCentral. All rights reserved : Terms of Use : Privacy Policy

TREO and TreoCentral are trademarks or registered trademarks of palm, Inc. in the United States and other countries;
the TreoCentral mark and domain name are used under license from palm, Inc.
The views expressed on this website are solely those of the proprietor, or
contributors to the site, and do not necessarily reflect the views of palm, Inc.
Read Merciful by Casey Adolfsson