treocentral.com >> Stories >> Hardware
Palm Launches Treo 500v in Europe
Overview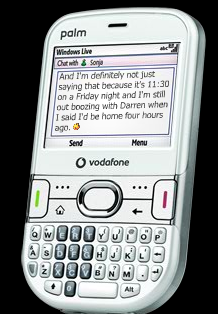 Palm Europe has announced the Treo 500v, a Windows Mobile Standard Smartphone designed for the European market on the Vodafone network. It should initially be available exclusively to Vodafone customers beginning the first of October, the price is still unknown.

Unlike the Treo 750, which featured a tri-band UMTS and a quad-band GSM radion (making it usable in the United Stated), the Treo 500v only has the UMTS 2100 band and tri-band GSM (900/1800/1900), meaning it will not work with 3G networks in the US until T-Mobile completes its planned network upgrade, which will include the 2100 UMTS band. If Palm does intend to release the Treo 500v in the US (perhaps as simply the "Treo 500"), then it will need to change the radio.

The Treo 500v features:
Windows Mobile 6 Standard
3G data speeds on either GSM or UMTS (though apparently not HSDPA)
A 320x240 non-
a full QWERTY Keyboard
a generous 150mb of available user storage
microSD for expansion
2 megapixel camera
Bluetooth 2.0 with support for Bluetooth stereo
4.5 hours talk time, 10 days standby
Built-in DUN (by virtue of Windows Mobile 6 Standard)
The Treo 500v is 16.5mm thick by 61.5mm wide by 110mm tall. As such, it is the thinnest Treo to date (yet not as thin as its competition). It will come in white and gray and will be available initially in Germany, Ireland, Italy, Netherlands, Portugal, Spain, the UK and Vodacom customers in South Africa. Exact pricing and dates of availability are not known.
The Treo 500v is a notable departure for Palm in several ways: it is Palm's first non-touchscreen smartphone, it is the first time Palm has standardized on the universal mini-USB plug for syncing and charging, and it is the first Treo without a ringer switch. The Treo 500v enters a market where it faces heavy competition from many other Windows Mobile Standard devices - which are more and more looking like commodity products and are often identical in features and functionality. In that space, the 500v is actually an odd duck, nearly 5mm thicker than the Samsung Blackjack and 4mm thicker than the T-Mobile Dash, both of which are available in European versions under slightly different names. It is significantly later to market and thicker than its competition. On the other hand, at a rated talk-time of 4.5 hours with a 1200mAh battery, that added thickness does seem to give the Treo 500v an edge in battery life.
Palm's key differentiation, then, has to be in their "usability," which on previous Windows Mobile devices has been rather impressive. In the past Palm has included threaded text, improved today screens, and improved 5-way functionality on Windows Mobile. However, on the Treo 500v Palm faces a new challenge: instead of counting taps, Palm has to count button presses. To that end, it appears that it features a customized Vodafone "carousel" interface on top of Windows Mobile, providing access to the most-used features of the device on a single, dynamic interface. However, the interface appears to be a standardized Vodafone implementation (created for their "Vodafone live!" services) and not a Palm innovation.
As you can see in the screenshot at right, you move left and right to switch between different apps and then up and down to utilize a feature of that app. For example, left to SMS, down to new, hit enter, and start typing.
It's unknown whether or not other Palm enchancements like one-touch speed dial, threaded messaging, or photo-speed dial will be available on the Treo 500v. However, one important Treo-first innovation is notably lacking: the removal of the Treo's ringer switch is decidedly odd and disappointing.
Given that the Treo 500v was speculated upon accurately here and at our sister site WMExperts and given that the Treo 500v does not appear to be significantly innovative, its announcement today is unlikely to convince Palm's many detractors that they are "back" after the several years of delays and ROM-mishaps that culminated in the cancellation of their Foleo "Mobile Companion" last week.
John Hartnett, Senior Vice President, Global Markets and Windows Business Unit, Palm Inc, said, "We are pleased to be one of the first partners to provide an internet ready Vodafone live! smartphone. The Treo 500v is priced to enable a broader audience to experience the internet and email on the go. Today's generation has really embraced the internet as a way of keeping in touch with friends and family, seeking out entertainment and managing their day to day lives. We can offer users the choice to do what they want, how they want, when they want."
More images from Palm Europe, below. Discuss this announcement on our Treo 500 Forums.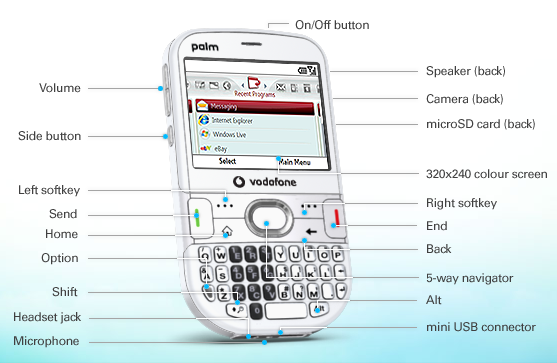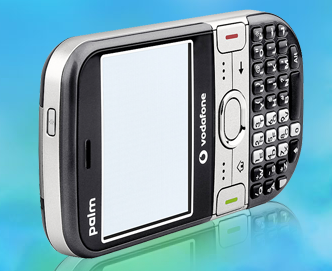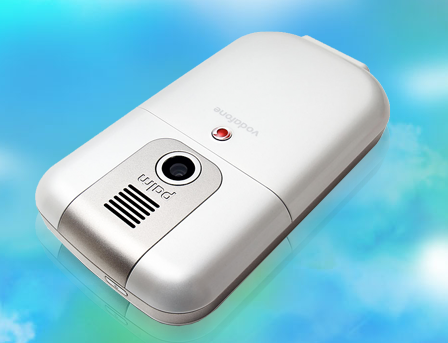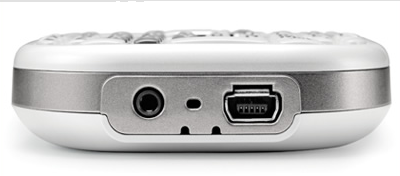 Copyright 1999-2016 TreoCentral. All rights reserved : Terms of Use : Privacy Policy

TREO and TreoCentral are trademarks or registered trademarks of palm, Inc. in the United States and other countries;
the TreoCentral mark and domain name are used under license from palm, Inc.
The views expressed on this website are solely those of the proprietor, or
contributors to the site, and do not necessarily reflect the views of palm, Inc.
Read Merciful by Casey Adolfsson