treocentral.com >> Stories >> Rumors
AT&T GSM Centro Rumored for February 19th Release
Overview
Everything Treo is reporting some juicy rumor news about the upcoming GSM Centro. A member of the Everything Treo forums is said to have received confirmation from an AT&T store manager that the Palm Centro will be released on February 19th. In our own forums, member chadman reports similar info:
I spoke with my local AT&T manager today and he told me he has a SKU and inventory listing for the AT&T Centro, but no pricing. Should be around the corner folks, hopefully later this month!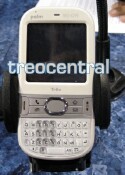 That would be great if that turns out to be true. We've been waiting for a GSM Centro, and after learning that one was going to be available in Europe on February 14th (tomorrow), we were envious. The European GSM Centro seems to be coming out in Black initially, and if the rumor is true, the AT&T Centro will be White. If you recall, Dieter and the gang spotted a white GSM Centro at CES last month.
The Everything Treo article brings up the question of whether or not Palm will bring over the Phone app that debuted on the Treo 680. Remember this Phone app wasn't on the Treo 700p or the 755p. I hope that Palm will bring the Treo 680 Phone app to the GSM Centro.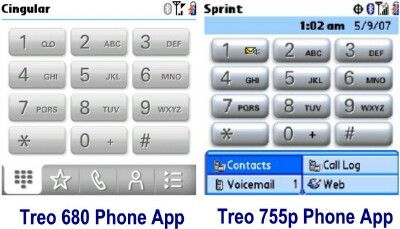 Not to sound unappreciative, but I hope that AT&T comes out with more color choices than White if the rumor is true. I'd like to be able to choose from Black, Red, Pink, and White. Heck, throw in a shade of Blue too! So far, that Pink color is looking mighty sweet to my eyes.
Well, I guess we'll soon find out if the rumor is true about a White GSM Centro being released on February 19th. That'll be next Tuesday so it's less than a week away. I'm crossing my fingers! ;-)
---
Update: We're also hearing rumors that a Black version of the Centro will be available in March. Thanks to our annonymous tipster!
Copyright 1999-2016 TreoCentral. All rights reserved : Terms of Use : Privacy Policy

TREO and TreoCentral are trademarks or registered trademarks of palm, Inc. in the United States and other countries;
the TreoCentral mark and domain name are used under license from palm, Inc.
The views expressed on this website are solely those of the proprietor, or
contributors to the site, and do not necessarily reflect the views of palm, Inc.
Read Merciful by Casey Adolfsson