treocentral.com >> Stories >> Business
Talkin' Treo - v110207
Week ending 2 November 2007
Compared to last week, it was a relatively quiet one for Palm. But that was not the case in the world of Treo (and smartphones). You may have heard by now about the First Annual Smartphone Round Robin that just kicked off (if not, read below for details). The timing of this is perfect because thanks to all the publicity (and advertising) surrounding Apple's iPhone, the level of awareness about smartphones has definitely gone up. I suppose that Santa and his elves will be following along to get themselves up to speed since there will likely be requests for smartphones this holiday season.
Fallin' Back Time
The other 'big' news this week is actually a reminder. It's that time of year again... time to change back our clocks to standard time and gain back that hour we lost in the spring. And this year it is a week later -- November 4. On Palm's blog, Dan Lavelle discussed what to do to make sure your Treo isn't an hour off (hint: Download the DST updater).
Lots more happened this week, so, without further ado, Let's Talk Treo (and Centro)!
---
Palm News
James Alan Miller at PDA Street noted that Palm has released a ROM update for the unlocked or unbranded Treo 750. The update includes Windows Mobile 6 Professional and a number of other enhancements including improved calendar management, enhance email messaging, voice command via Bluetooth and USB cable charging. Please note that once you install this download on your device, you will not be able to revert back to Windows Mobile 5.0. You can download it here.
News: Palm Releases Wireless Headset Series 3
PalmInfocenter and pdaBlast! both reported that Palm has released its third generation Bluetooth headset which "looks just like the Plantonics line of Bluetooth headsets. In fact, it is likely just a rebranded version." It is available for sale now from Palm.com and all Palm retail stores and kiosks for $69.95.
News: Palm CFO to Present at Conference on Tuesday
In the only official press release issued from the company, it was announced that Palm's Chief Financial Officer Andrew J. Brown is scheduled to present at the JPMorgan SMid Cap Conference in Boston on Tuesday, Nov. 6, 2007 at 2:50 p.m. Eastern Time. The company invites investors to listen to the live webcast at http://investor.palm.com/events.cfm.
Talkin' Centro
Now let's take a look at who's talkin' Centro this week.
"I think the thing to do with the Centro and probably even the Treo 500v, is to forget what you already know about the Treo and look at them as completely new and totally different devices. Which of course they are. But it's hard for longtime Treo users to forget what we are used to."
"...As a owner of Treo's, once I got beyond the shock of "this is not my treo", I quickly saw the value in the Centro's form factor. Even though the Centro is not for me, I do highly recommend it."
"The Palm OS may be old, but it's still fast, easy to use, and compatible with tons of awesome apps. All the power of a Treo with less of the bulk (and expense). Bundled software keeps you productive, connected, and entertained."
Matthew Miller, in his Mobile Gadgeteer blog wrote:
"IMHO1 this is the best Palm OS device that has been released in a few years and has all the specs you will find on the larger Treos, but in a more compact form factor that I think is attractive in today's smartphone market. Phone quality was very good and the device performed flawlessly for me. As soon as a GSM version is available I will most likely buy one for my Palm OS device, but will probably stick with the Onyx Black color as the Ruby Red is a bit flashy for me. The Centro retails for US$99.99 after a US$50 instant savings and US$100 mail-in rebate with Sprint service. Even at US$250 I think it is a solid device, but if people can get it for a $100 then that is a steal in my mind. The lame Zire devices were available at this price just a year or two ago and the Centro offers so much more."
1Note: IMHO is short for In My Humble Opinion (or In My Honest Opinion). And honestly, I had to Google it. That was a new one for me. --AL
Centro #1 in Brighthand's "Popular" List for October
Ed Hardy at Brighthand has just published a list of the most popular handhelds and smartphones for October (based on the number of views each product page receives). This listing doesn't necessarily indicate which models are the best selling, just which ones Brighthand readers are most interested in learning more about. In October, the Centro moved up to the top position.
Recent TreoCentral Guides, Reviews & More
On Tuesday, Smartphone Experts (SPE) kicked off the First Annual Smartphone Round Robin where the community editors from the SPE community sites -- TreoCentral (Treo & Centro), CrackBerry.com (BlackBerry), WMExperts (Windows Mobile) and Phone different (iPhone) -- are getting the opportunity to learn what it's like to live "on the other side of the fence" as they have their everyday smartphone swapped out for one of its competitors. To follow along, go to the following website: http://smartphoneexperts.com/roundrobin/.
TreoCentral's Jennifer Chappell provided her initial thoughts on the iPhone.
And Dieter Bohn from WMExperts talked about his adventures with the Treo 680.
Note: There is a contest associated with the Round Robin. Each time you participate in a Smartphone Round Robin official contest thread in the forums of the SPE community sites, you'll be entered into the contest to win prizes that include a smartphone (see site for details).
Commentary: Transformer - More than Meets the Eye...

Ever wonder what it is like to have no power for a full workday (or longer)? TreoCentral's Harv Laser recently experienced 9 hours of "H-E-double-toothpicks" when the power company took his neighborhood "offline" to replace a transformer. How did he cope? Read on. You glean valuable information for dealing with power outages, scheduled or not.
Review Smartphone Experts FlipCase - By Jay Gross
Jay tried out the Smartphone Experts FlipCase for Treo 755p, 750, 680, which comes in two different colors for an affordable $29.95. He wrote:
"The Smartphone Experts FormFit case comes in looking good, while offering great protection of the treasure you entrust to it. However, it's too tight to slip on and off easily to get to the SD Card. Even so, people who don't use the SD Card slot will find it a delight, and the Treo definitely won't fall out."
Review: mr Handsfree Blue Smart Advanced Bluetooth Car Kit - By Andre Kibbe
Andre check out something that should be on a lot of wish lists this holiday season as more and more states enact laws prohibiting talking on a cell phone while driving a car unless a hands-free accessory is used. So he tried out the mr Handsfree Blue Smart Bluetooth car kit.
"If you like your existing car stereo, but it lacks handsfree capability, the mr Handsfree Blue Smart is a smart upgrade, especially if you can manage the professional built-in connection. The Plug-and-Drive connection is an extremely simple installation, and the speaker quality is good enough to make the convenience of setup worth forgoing the built-in connection if you're more of a pragmatist than an audiophile."
In this episode, the hosts discuss the recently concluded CTIA Wireless IT & Entertainment show, some rumors, and the usual "smorgasbord of random yet interesting stuff."
---
Elsewhere in the World of Treo...
Review: Samsung WEP 420 Bluetooth Headset
This week, Andrew over at Treonauts checked out another Bluetooth headset from Samsung: the WEP 420. Designed by BANG & OLUFSEN for Samsung, it has a Noise Shield Slide cover that keeps buttons hidden and blocks out static. Andrew remarked:
"...the WEP 420 headset is very comfortable to wear with strong volume and more importantly also great inbound and outbound call quality and Bluetooth range comfortably extending up to 30 feet. Overall however, unless you are completely taken over by the design aspects of the Samsung WEP 420 this is not a headset that I would personally recommend. At this price ($100) it's unforgivable not to have USB charging capabilities (something that I now consider essential) and although the call quality is very good there are no other technical specifications that make this a superior headset. In this range, there is no doubt that my preferred choice would very much still fall on the terrific Jawbone headset which offers truly remarkable technology and is still the only one with full built-in noise cancellation."
Review: BlueAnt Z9 BlueTooth Headset
Jerry Raia at GearDiary gave the BlueAnt Z9 Bluetooth headset a tryout and seemed to be pleased with the experience:
"The first thing that struck me about this headset was that it actually fit in my ear and never felt like it was going to fall out. No matter how I move my head (I have it on as I write this) it never feels loose, it also doesn't feel like I have a borg attachment. In other words, I barely notice it. Contrast this to my old Jabra JX10 which always felt like it was going to fall out.
Of course things like this are meaningless if the audio quality (both ways) is not up to snuff. The Z9 has really exceeded my expectations. People I spoke to with it could not tell I was using a headset, and the reverse was also true. I really appreciated the sound quality I received."
Note: The Z9 was reviewed by TreoCentral's Jay Gross in September.
Review Summary: Best Bluetooth Headsets
In the San Francisco Chronicle on Monday, the business section listed "Best Bluetooth Headsets" using ratings from CNET. Making the list were the Aliph Jawbone and the Plantronics: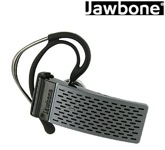 Aliph Jawbone Bluetooth Headset
8.7 out of 10 (excellent): The bottom line: One of the best-looking headsets we've ever seen. Despite its quirky buttons, it delivers superior sound quality with a comfortable fit. It doesn't come with a volume rocker; its audio enhancement technology automatically adjusts volume according to the environment.
Plantronics Discovery 655 Headset
8.3 out of 10 (excellent): The bottom line: Has a great functional design and excellent performance. It comes with two additional earbuds in different sizes. The controls are dead simple; just a multifunction button on the front and a volume control underneath. Comes with an ingenious AAA battery-powered cylindrical charger.
Review: Mobi Products Cradle & PowerCradle
Malatesta at WMExperts posted a review of two Mobi Products cradles for the Treo: The Mobi "Basic" Cradle and the Mobi PowerCradle. In brief, "The Mobi PowerCradle has the higher quality design and the optional wall-jack included, whereas the 'basic' version just has a USB charger."
"...So if you're a cheap lad, low aesthetic requirements for charging instruments then opt for the Mobi Cradle and enjoy your $5 savings. But, if you'd like a charger that actually looks and feels nice, with a bonus wall charger and a fancy-schmancy stylus holder -- then spoil yourself with the PowerCradle. Either way, both products do the job and for a reasonable price, but the PowerCradle is clearly the better value."
Here's another take on UltimatePhone by GX5. TreoCentral's Harv Laser reviewed it last week.
"The current Palm OS experience is old and boring. UltimatePhone brings a refreshing new experience that makes using your Palm OS smartphone a pleasure. UltimatePhone's powerful interface produces rich and vibrant graphics, screen transitions and transparency effects. Don't even think about it. For $19.95 this software is a deal."
News: Nokia Unveils BH-101 Bluetooth Headset
This week, Nokia unveiled the BH-101 Bluetooth headset which the company described as "the ideal companion for people on the move who want a simple, discreet and affordable solution for their handsfree communications." Over at Wired, Rob Beschizza referred to it as "a kind of anti-jawbone for those who don't want to look like robots or pay $120 for a glorified earbud." Expected to be available for the Christmas season for approximately $40, it will have up to eight hours talk-time and 180 in standby mode.
News: Seidio Releases New Treo 755p Extended Battery
On Tuesday, Kris Keilhack at PalmInfocenter reported Seidio just released a new extended battery for the Treo 755p ($59.95) that fits under the stock Palm battery cover.
"While the previously available 2100mAh Treo 755p battery provided a reasonable boost over the standard battery, power users were still left wanting for a bit more talk time, especially if they upgraded to the 755p from an older 650 or 700-series device."
News: GraceNote/MTV's Lyrics Deal

On Monday, Viacom's MTV Networks announced that it has partnered with Gracenote to incorporate music lyrics into its on-air, online and* mobile platforms*. On sites like MTV.com, VH1.com and CMT.com, users will be able to search for full song lyrics, while mobile users will be able to text an artist's name, song title or a portion of the lyrics and be sent to a mobile Internet page displaying the full lyrics.
News: Mobile Hoops! Live NBA Games on V CAST Mobile TV
For the 2007/8 season, ESPN Mobile TV, Verizon Wireless and MediaFLO USA, Inc., a wholly owned subsidiary of Qualcomm Incorporated, will for the first time air live National Basketball Association (NBA) games, from tip-off to final buzzer, on V CAST Mobile TV. More than 70 ESPN-produced NBA games are expected to air on V CAST Mobile TV from Verizon Wireless, a service of MediaFLO USA. Ryan Hughes, vice president of digital media programming for Verizon, noted:
"Verizon Wireless is once again demonstrating our commitment to deliver the best, exclusive programming available on mobile phones with the NBA games on V CAST Mobile TV. For hoops fans who want to stay connected to the hard court action while on the go, Verizon Wireless' V CAST Mobile TV is the only service that gives them broadcast-quality access to the games they want, all in the palms of their hands."
Trend: Over Fifty Million Consumers to Pay for Every-day Goods and Services via Mobile Phone by 2011
Slashphone reported new forecasts from Juniper Research show that around 52 million consumers will adopt new mobile technologies such as NFC (Near Field Communication) and other physical mobile payment methods to pay for everyday goods and services by 2011. This will help drive the physical mobile payments market to $11.5bn by the same year.
---
Commentary: Which Carrier is Windows Mobile King?
Chris Leckness at Mobility Site wrote an interesting story that looks at Windows Mobile Devices on the Big 4 US Carriers (AT&T, Verizon, T-Mobile and Sprint).
"AT&T. I listed the carriers and their devices in order of my choice as Windows Mobile King of the Block. T-Mobile edges out Sprint with only 3 models because the killer exclusive Dash.
AT&T is killing the others knocking out a new WM device each week it seems. Not really, but they are pumping them out."
Make sure to read which devices Chris considers are the best.
News: Auto-scrobbling Capability added to LobsterTunes
Last.fm, the world's largest social music platform with over 20 million active users, is now accessible through Electric Pocket's award winning LobsterTunes MP3 player for Windows Mobile. The company has just added auto-scrobbling support to LobsterTunes, which means that when a tune is listened to, the name of the song is sent to Last.fm and added to the listener's profile.
Endnotes & Ponderables:
Today, I close with two ponderables. First, check this out!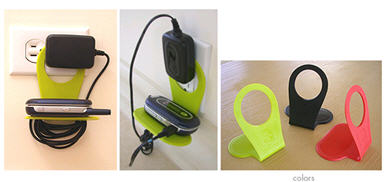 I found this on Popgadget. It is a Mobile Device Charging Holder called Driinn (Designed in Holland and named after the sound that the Dutch think a phone makes when it rings). The Driinn hangs between the battery charger and the electric outlet. It provides a safe haven for your device to rest while charging and a convenient storage place for the charging cord. Kind of cool, huh?
And speaking of cool... I read about this Bugaboo Bee video in Stuart Elliott's New York Times column on Monday.
It is what it is... "synchronized strollering." If you've got two and a half minutes to spare, you should check out this amusing video.
That's a wrap!
Copyright 1999-2016 TreoCentral. All rights reserved : Terms of Use : Privacy Policy

TREO and TreoCentral are trademarks or registered trademarks of palm, Inc. in the United States and other countries;
the TreoCentral mark and domain name are used under license from palm, Inc.
The views expressed on this website are solely those of the proprietor, or
contributors to the site, and do not necessarily reflect the views of palm, Inc.
Read Merciful by Casey Adolfsson