Palm Eos to Replace the Centro? (Update: Pixie too!)
A new Palm webOS device has leaked out today: the Palm Eos. Update: Pixie too!

Buyer Beware: Check the Sprint Treo Pro ROM Before You Buy
The TreoCentral Forums have been afire with discussion about the Sprint Treo Pro. Many devices sold on eBay are sporting a pre-release version of the ROM that may prevent you from getting warranty support.

PalmCast Episode 64
Mike and Dieter discuss the latest Palm Pre rumors, the new Palm Pre features we're discovered, and the Sprint Treo Pro ROM issues floating around the TreoCentral Forums. Listen in!

SnapperMail 3.0 Now Available

SnapperMail has recently been updated to version 3.0. I've never used SnapperMail but have always heard positive things about it. SnapperMail works like your desktop email app and can receive and open attachments when paired with software such as Documents to Go. SnapperMail's main features are:
Native Attachments
Robust User Friendly Interface
Manual/Auto Delivery
IMAP 4 Accounts
Ghost Messages
Unlimited Folders, Accounts, and Mail Storage
Smartphone Navigation
The feature selection for SnapperMail version 3.0 has focused on improving the speed of viewing information, finding information, and navigating information.
Version 3.0 adds Four Main Features:
Online server mailbox search (Enterprise Edition only)
Message list filter
Small font in message list
Faster navigation
There have also been many bug fixes and smaller improvements included in version 3.0
SnapperMail version 3.0 is a major version upgrade so there is a fee to upgrade. This is the second upgrade fee charged in the lifetime of SnapperMail.
Head over to snappermail.com/trial to try version 3.0 of SnapperMail, and go to snappermail.com/store/upgrade to upgrade your version of SnapperMail. There is a link on the sign-in form if you have forgotten your sign in details.
Hands off the cell phone while driving in Ontario,Canada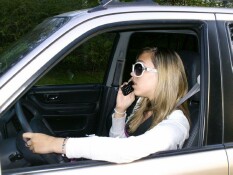 From Mobile Syrup, a Canadian news outlet, here comes the bad news for people who must use their mobile devices while driving.
It was not that long ago that this was only speculation. Today the Ontario government officially passed Bill 118, "Countering Distracted Driving and Promoting Green Transportation Act" that bans people from using hand-held communication and entertainment devices while driving. This law will take effect this fall. The bill states, 'Driving while holding or using a hand-held wireless communication device or electronic entertainment device is prohibited. Use of such devices in the hands-free mode is exempted.'
The online publication estimated fines would be up to $500 if you're caught talking, e-mailing or sending text messages. If doing so puts other people in danger, you could be fined up to $1,000, lose six demerit points, have your driver's license suspended, and even do time.
According to Syrup, Transportation Minister Jim Bradley said "We want drivers to focus on the task of driving: driving safely must always be a driver's primary task and responsibility: anything less is unacceptable. Eyes on the road, hands on the wheel - it is one of the basic tenets of safe driving."
Many U.S. states and many other countries have done the same. I reported on California's effort, which went into effect last year. As with Ontario, the solution in California is to use a headset or a hands-free device to talk on the phone while driving. That won't satisfy your Urge To Text, but it'll get you past the traffic cops without a ticket. Maybe even save you a trip to the emergency room. Or worse.
Pigeon caught smuggling cell phone parts into prison
CNN has an article good for some comic relief. A pigeon that authorities caught in Colombia was smuggling cell phone parts into a prison. According to CNN:
The bird was carrying the contraband on its back in a little suitcase, the Caracol news outlet said Monday. Heavy rains prevented the plumed smuggler from entering the prison in north central Colombia, said the police chief in Boyaca state, Juan Carlos Polania. Authorities are worried, Polania said, because this is a newly discovered way of smuggling goods into the prison, and officials have no way of combating it. They also are wondering whether any of the many pigeons that live in or near the prison are pulling double duty. As for the miscreant bird, he was taken to an animal shelter in the city of Soraca.
At least give the pigeon's owner some credit for creativity, but even after the parts are assembled, the cell phone has to work, and lately there's been a rush to jam the signals in U.S. jails. Check out this article from WJBF television in Augusta, Georgia. It has an included video that didn't work for me, but maybe you'll hit it lucky.
The FCC frowns on jamming. They nixed a test of the idea recently in Washington, D.C. – and there's been a push to legislate an exception. Cell carriers don't like jamming, either, even if the jamming devices can be shown not to affect reception outside the prison. That's probably because jailed crooks buy lots of lucrative prepaid phone minutes to run their criminal activities. Or maybe they just steal them?
Is this a Treo Pro Prototype?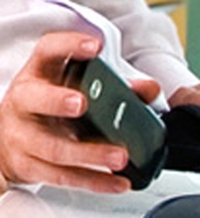 Here's a fun game for Monday afternoon: head on over to the Bio page for Palm CEO Ed Colligan, left click just to the left of his title, and view image. Turns out the background image is a wee bit bigger than what's viewable in the browser. Also turns out he's got something a bit interesting in his hand: a device that looks almost but not quite like a Treo Pro. We're feeling like it's a prototype of the device. The camera looks 'double wide,' which we're guessing means that there once was a self-portrait mirror. It also looks a tad thicker than it really ought, but at these levels of graininess it's rather tough to say. Heck, maybe it's just our eyes playing tricks on us.

No, not news, but hey, for Treo Fans we'll take what we can get while all the Palm attention is focused on the Palm Pre. Click through for the full image.

Update: Looks like the page no longer hides the bottom of the image (that, or our browsers starting working properly). The device in Colligan's hands - still feeling like it's not precisely the Treo Pro we know and love.




Best of SPE, 26 April 2009


We're pretty sure that if you're reading this, you're the sort who likes exclusive, breaking details on Smartphones. We had that aplenty this week. Nokia Experts got the full skinny on the AT&T Nokia E71x in the form of PDF guides and a confirmation of a May 4th release. PreCentral.net scored an internal head-to-head between the iPhone and the Palm Pre. CrackBerry.com saw yet another Storm OS leak.



Earth Day on the cell phone
Jay talks about how he spent Earth Day and about Palm's Official Blog article on observations about how mobile technology is helping environmental organizations have a greater impact...

Breaking out of iPhone jail
A PCWorld reporter breaks out of iPhone jail and gets an unlocked Centro...

Sprite Backup Feature Hunt


Hey! Just read over at Sprite Software that they're in the midst of completely rebuilding their Sprite Backup from the ground up! It will be completely reengineered to make the most of the features offered in Microsoft's new Windows Mobile 7 (and most likely 6.5). But, hang on - there's more.
Sprite Software is really interested in hearing from the folks who actually use their software, so they're holding a massive prize contest! Over 12 million people have used their Sprite Backup and they're holding a Backup 7 Feature Hunt, with some great prizes:
1st prize (2 winners) Each receives a HTC Touch HD
2nd prize (5 winners) Each receives a Bluetooth GPS Unit
3rd prize (30 winners) Each receives an 8GB MicroSD Card
PLUS other exciting prizes!
All you have to do to be in with a chance of winning is suggest your one most wanted feature for Sprite Backup 7! If you've never used Sprite Backup, don't hesitate to enter anyway! I've yet to use the program, but after reading about Sprite Backup 6 in the treocentral store, this program sounds pretty darn awesome! I'll delve into some of the features of version 6 and let you judge for yourself!



Spb Mobile Shell 3.0
With Spb Mobile Shell 3.0, you get the next generation user interface while keeping all advantages of a Windows Mobile device. There are some cool features such as widget-based photo contacts and 3D carousel and hardware accelerator support. Read on...

Treo Pro Now Available Through Telefonica Mexico

We reported a couple of weeks ago that the Palm Treo Pro became available at TELUS in Canada. Just back in February, the Treo Pro was made available in Brazil on the Claro Network.
The Treo Pro continues to move around the globe, and Palm announced today that the Treo Pro is now available in Mexico through Movistar, Telefonica Mexico's local carrier brand. Palm's press release says that "since the company's arrival to Mexico, Movistar has earned the reputation for offering the best communications solutions for pre-paid, contract and corporate customers. Currently Telefonica Mexico has more than 15.3 million customers in Mexico."
The Treo Pro, running on Windows Mobile 6.1 Professional, helps optimize business processes by effortlessly mobilizing users with enhancements to the Windows Mobile 6.1 platform, including:
One-touch Wi-Fi button -- Easy, fast Wi-Fi connection experience (802.11b/g).
Today screen enhancements -- Web search directly from the Today screen.
Ringer switch -- Silences the device immediately.
Screen saver -- Lets users know at a glance -- without turning on the device -- what time it is and whether they have missed a call or have a new SMS/MMS message.
New voicemail indicator -- The center button flashes to let users know that a voicemail is waiting.
Dedicated email and calendar buttons -- Fast one-button access.
More information about the Treo Pro smartphone is available at www.palm.com/TreoPro.
Study Begins to Track Teen Drinking with Palm Centro Smartphones
Just read an article over at New University.com about a study to track teen drinking, using cellphones as tools.

According to the article, researchers at the University of California have instituted a study in which select teens are given Palm Centros and their texts are to be used to collect data on substance use among preteens. Candice Odgers, UCI assistant professor of psychology and social behavior, is set to begin the study this summer. Focused on children between the ages of 10 and 13, the study will examine preteens exposed to drugs and alcohol in situations where peer pressure may influence them to drink.

It seems that of 1400 children to be interviewed, approximately 200 will be given Palm Centros to collect data and keep in touch with experimental groups through text messaging to capture their lives in "real time." This age group has been selected because substance abuse is very common in this age range and because previous studies indicate that "Exposure to substances prior to age 15 may lead to especially poor outcomes in teens, including substance dependency, school failure, contracting STDs and criminal involvement," Odgers said.

UCI students will be involved as case managers in an effort to build relationships with the youths and help them to realize that any data they relay is completely confidential and can't/won't be traced back to any particular individual. The purpose of the study, according to Odgers is to gather information about their social support networks, emotions and daily experiences. She also stated that "We also want to identify factors that may be triggering risky behaviors or protecting young teens in the face of difficult environments and situations. To accomplish this goal, we will be." Although the researchers are interested in understanding young teen experiences with substance use, the researchers will also be collecting data on other types of health behaviors, including diet, exercise and sleep according to the article.



PALM – Up on a Down Day
Could Palm ship up to 2.5 million Pre smartphones in the 2009 second half and as many as 6.2 million phones in 2010?

Unlocked Palm Centro Now $199 (Save $50)

Palm just lowered the price of the Unlocked GSM Centro to $199. It is available in three colors: Ruby Red, Glacier White and Colbalt Blue.
For those who need GSM and may be ready to retire their older Palm OS-based Treo, this is a great way to upgrade without being locked into a contract.
This offer is available on Palm's website. A quick look over at Amazon showed the unlocked GSM Centro still priced at $249.
The Palm Centro™ smartphone - Unlocked GSM (its official name) comes with "Everything you need and nothing you don't!" per the Palm online store. For $199 you get:
Palm® Centro™ Unlocked GSM
Removable and rechargeable battery
AC charger
USB sync cable
User Documentation
Getting Started CD


Best of SPE, 19 April 2009


Each week we bring you the best of what's happening in the smartphone world in our "Best of SPE roundup." Come take a look at what's news!



Cellfire could ignite a handy way to save...
Want to make your dollars go further? Want the benefit of coupons without the hassle of cutting, carrying (and sometimes forgetting) them? Cellfire's free mobile coupon service could be just the ticket.

Hot Pursuit!: New Game by eSoft Interactive for WM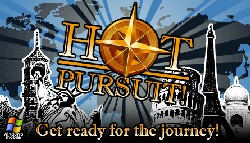 Hey amateur sleuths! So, you pride yourself in being able to solve a good mystery, eh? Well, eSoft Interactive has a new game that you will probably love! It's called Hot Pursuit and it's an all new mystery-puzzle game that sets you on a thrilling chase of crime solving action - right at the palm of your hand!
In Hot Pursuit you catch the most sinister thieves by travelling from one country to another (over 42 in total) and climb along the Interpol ranks by solving hot cases! Hot Pursuit will keep you glued to your device for hours of crime-solving fun and challenge!
Are you a trivia buff? Then, Hot Pursuit may interest you, as well! Hot Pursuit contains tons of geographical trivias! Well, that puts me out, as I am HORRIBLE at any history or geography trivia - hence my always struggling at the classic game of Trivial Pursuit! But, I did learn a lot from missing my questions and perhaps the same might be true of Hot Pursuit!
Hot Pursuit Features:
A different kind of mystery-puzzle gaming!
Travel over 42 countries right on the palm of your hand!
Includes tons of geographical trivias
Cool sound effects and music
Save/Load your game anytime/anywhere
Online score ranking!
FREE lifetime updates!
Wanna learn a bit more about Hot Pursuit? Check out this page from eSoft Interactive's Blog. There's even a teaser video about Hot Pursuit that you can watch while you're there!

Hot Pursuit was released on April 14th and a demo is available for both Windows Mobile smartphones and Pocket PC. Registration for both is $9.95. Check it out today!



Top 10 Best Sellers in Palm OS and Windows Mobile/Pocket PC Apps
Check out the top 10 best selling apps in the TreoCentral Store for Palm OS and Windows Mobile/Pocket PC...

SyncMate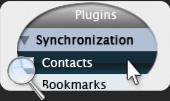 I've never messed with a machine running MacOS, but I've read what a headache it can be to try to sync your Mac with your Windows Mobile device/Pocket PC! I've even heard some of the paid software that is designed to ease the pain of syncing your Mac with your WM device may or may not run into new problems on machines running Leopard. Well, I read over at PalmAddicts that Eltima Software has released version 1.4 of its SyncMate software!
SyncMate is referred to as the missing link between your Mac and your Pocket PC. With SyncMate, you can synchronize Contacts and Calendar with their analogs Address Book and iCal via USB cable or WiFi. Also, with SyncMate, no matter where you are and what device you are using, your address book will always be synchronized, and your calendar will be always within reach!
And, these features are available in the FREE edition of SyncMate! Let's check out some of the other great features of SyncMate!
Full Feature List:
Synchronize Favorites, Contacts, Calendar, Notes in mobile device accordingly with their analogues Bookmarks, Address Book, iCal, Stickies on Mac OS
Ability to work with iTunes and iPhoto (Expert Edition)
Simple installation of applications to your mobile device
Synchronize separate folders (Expert Edition)
Resize images while copying (Expert Edition)
Ability to synchronize time in mobile device with TimeSync plugin (Expert Edition)
Easily get device info (type of device, OS, owner's name, memory status (internal memory and flash card), battery state, time, alarms, etc.)
Examine memory status diagram and its legend
Track all operations which SyncMate handles by actions log
Ability to manage Drafts, Sent and Deleted items, Inbox and Outbox SMS (Expert Edition)
Build-in converter, which compresses video to MPEG4 (Expert Edition)
Synchronization via USB cable and WiFi
Compatibility with Windows Mobile Pocket PC 2005/2006, Windows Mobile Smartphone 2005/2006
Then, there's the Expert edition of SyncMate, which gives you even more control over what you can sync! Synchronize iTunes and iPhoto to keep all your favorite music and pictures within a click of a button. Manage all text messages without even touching your Pocket PC! Send, receive, create and delete SMS when working at your Mac - that's what SyncMate Expert gives you.

For a full comparison of features of the free edition versus the expert edition, head over to the SyncMate home page and click on Expert Edition!

By all means, head to the SyncMate page anyway and check out SyncMate for yourself! After all, there is the FREE edition, so what do you have to lose??



Two New Cases for the Treo Pro
Check out the Body Glove Landmark Horizontal Universal Case and the Body Glove Landmark Universal Case for Treo Pro...

pocketwit
pocketwit is a twitter client for the Windows Mobile platform with a 'unique user interface'...

Best of SPE, 12 April 2009


Do you have post-CTIA-syndrome? Feel like all the hot new smartphone news happened two weeks ago and not much has happened since? Wondering if you have the strength to make it through another day without a pithy overview of everything that happened in the smartphone world last week? Easter feast have you feeling too lazy to do anything but peruse enough smartphone news to fill out a short novella?

Fret not, our best of SPE news roundup has you covered. Get clicking!



PalmCast Episode 63
Classic PalmOS on the Pre, 3rd party apps, and more. Listen in!

Hoppin' Good Deal: FREE Brain Teaser Download

Do you have a Palm Treo, Palm Centro or other Palm OS-based device? If so, check out this deal. PalmGear.com and In-Fusio Inc have teamed up to offer Advanced Brain Trainer Edition 2 for FREE now through Sunday.
Just enter coupon code ABTEASTER during checkout.
This memory training application includes four modules to improve your calculation, logic and reaction time: Shopping list, Cool Cat Memo square, and Shape counter. There are three game modes: Exam, Practice and Arcade.
It comes with a "coach" who will analyze results and advise you on what to do to improve your brain in areas that include memory, focus, reaction time, and logic.
Hop on over and take a look!
AT&T 3G MicroCell Enters Trial Phase
After reading Jennifer's post about some details on AT&T's 3G MicroCell back in January, I've kept an eye out for more information about this awesome-sounding development! Like Jennifer, there is no 3G available in my area, either! :-(

In fact, there are times when I must stand by a window or actually walk outside to get a signal strong enough to make a call or to keep from losing a call I'm currently on! So, I'm anxiously awaiting the actual arrival of AT&T's 3G MicroCell, too! After hearing reports that the MicroCell will cover up to 5,000 square feet and allow up to four simultaneous voice or data connections which are locked down to keep out nosy neighbors - I was even more intrigued!

For those who haven't read about or even heard about the AT&T 3G MicroCell, the MicroCell acts like a mini cellular tower in your home or small business environment. It connects to AT&T's network via your existing broadband internet service (such as DSL or cable) and is designed to support up to 10 3G capable wireless phones in a home or small business setting. With AT&T 3G MicroCell, you receive improved cellular signal performance for both voice calls and cellular data applications, like picture messaging and surfing the web for up to 4 simultaneous users. Sounds sorta like a home broadcasting station? I suppose it is. So, let's take another look at the features of the MicroCell.



Treo/Centro Sightings
A Treo Pro was spotted on some television shows this time...

Smartphone Experts Roundtable 4
Join Dieter, Kevin, Rene, and Phil as they discuss CTIA and the other big news coming out of the smartphone world in the past few weeks.

Texting Craze - Over 1 Trillion Text Messages Sent in 2008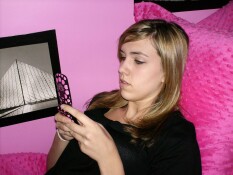 I read over at MobileCrunch that Americans really love to send text messages. I knew that there was lots of texting going on here, but was surprised to learn just how "much"!

According to the CTIA Semi-Annual Wireless Industry Survey, more than 1 Trillion text messages were sent by Americans in 2008. Man alive, that's a crapload of texting!! That's broken down on carriers' networks to more than 3.5 billion messages per day! And that is almost triple the number from 2007, which had 363 billion text messages sent.

I text but not all that much really. I probably average about 15-20 per day. I do admit to texting in one vote for Danny Gokey on "American Idol" recently. I love that guy! One of my nieces was texting her friends up to 10,000 messages a month recently! I'm sure there are people who text much more than that. I know people who text so much that they don't even have to look at their keyboard while texting.

The majority of people I see texting are teenagers. I've seen some that I know personally standing together in a group texting, and they were all textintg someone different instead of each other.

All that texting is fine and dandy, but not when some of those texts are being sent while driving. I know of someone (I won't mention their name) who was texting me last week. I was here at home texting back and forth with the person and I assumed that he was sitting at a drive through window or in a parking lot. But I continued to receive the texts even as the car was pulling into the driveway. Shame, shame, shame! You know who you are, and you'd better stop that! ;-)

Head on over to the press release and read the other survey findings.



Treo Pro Now Available in Canada at TELUS

Annie reported last week that TELUS was slated to begin selling the Treo Pro soon.
Palm announced today that the Treo Pro is now available at TELUS in Canada.
Treo Pro offers TELUS clients simplicity and productivity - including TELUS mobile email, TELUS Navigator, Wi-Fi, web and 3G network capabilities - to meet the needs of businesses and consumers alike. Treo Pro's thin design blends style and functionality with an LCD touch screen, one-touch buttons and a full QWERTY keyboard.
The 3G-capable Treo Pro smartphone from TELUS helps optimize business processes by effortlessly mobilizing users with enhancements to the Windows Mobile platform, including:
Full QWERTY keyboard
High-resolution color LCD touch screen
Dedicated email and calendar buttons for fast one-button access
Ringer switch, which silences the device immediately
One-touch Wi-Fi button for an easy, fast Wi-Fi connection experience (802.11b/g)
Screen saver, which lets users know at a glance - without turning on the device - what time it is and whether they have missed a call or have a new SMS message
New voicemail indicator which flashes to let users know that a voicemail is waiting
TELUS Navigator, for audible turn-by-turn navigation
TELUS Visual Voice Mail
The Treo Pro is available on TELUS for as low as $149.99 (with qualifying 3-year service plan).

You can read more about Treo Pro being avalable at TELUS in Canada at www.palm.com/ca or www.telus.com.



Best of SPE, CTIA 2009 Edition


This week three of our intrepid editors headed out to CTIA 2009 in Las Vegas to catch as much coverage as we could -- and catch it we did. From the Palm Pre emulating the PalmOS to BlackBerry App World to Hands-on time with the Nokia E71x to hands-on time with half a dozen Windows Mobile devices, it's been a pretty crazy week.



Treo Software Roundup - v040309
Time to round up this week's Palm OS and WM software...

Classic PalmOS Emulator: Video Walkthrough
Dieter has just posted an excellent video walkthrough of the Classic PalmOS emulator on the Pre!

Treo Pro to Gain Another Outlet in Canada??


Looks like the Treo Pro will be gaining some additional traction up in RIM country. Per a story by Michael Bettiol of The Boy Genius Report (BGR), TELUS, one of Canada's leading telecommunications companies, is slated to begin selling the Windows Mobile-based Treo Pro sometime soon.
Their source was apparently some ads that have appeared in several newspapers across Canada. While the expanded availability is being celebrated, the anticipated pricing could be an issue with the TELUS Treo Pro selling for $50 over Bell Mobility's price. You may recall that in February, Palm announced the availability of the Treo Pro on Bell Mobility's high-speed mobile network (EV-DO Rev. A), marking its debut in Canada.
BGR also noted that the TELUS ad lists 3-year contract pricing, which could be an issue.
If you want to see the ad for yourself, click here. The technology used is kind of fun. You'll also notice that TELUS has the Treo Pro right in the middle of their smartphone offerings, with the BlackBerry Pearl and Pearl Flip on the lower end and the BlackBerry Storm at $50 more on the higher end.
PhatNotes Updated
PhatWare Corporation today announced the release of PhatNotes 5.4, the new update of the company's award-winning notes organizer software for Microsoft Windows-based desktoop computers and Windows Mobile smartphones. PhatNotes 5.4 is available in two editions: PhatNotes and PhatNotes for Outlook.

PhatNotes is one of the most popular Pocket PC and Smartphone notetaking apps on the market. It allows users to create notes and organize them by type, subject, creation, and modification date. PhatNotes also provides powerful text search with regular expression support, document security and email capabilities.

Version 5.4 now features the ability to send SMS from within the application when used on a smartphone. Plus PhatNotes now allows users to either dial a telephone number embedded in a note or send a SMS to it. And the software also enables users to send a selected portion of a note via SMS.

PhatNotes 5.4 is available now at the list price of $39.95, while PhatNotes for Outlook 5.4 is priced at $19.95. Free 30-day trial versions of PhatNotes and PhatNotes for Outlook can be downloaded from the PhatWare web site at www.phatware.com/phatnotes. Existing users of the corresponding editions of PhatNotes 5.x can upgrade to the latest version free of charge.

Sounds like a great notetaking app for our WM Treo smartphones!



PreCentral.Net News Roundup
There was some excitement going on over at our sister site PreCentral.net today as Dieter spotted a "Classic" icon on the Pre, and did some clever guesswork, plus Palm announced some good news about the Mojo SDK...

VIRTUAL MOBILE from SPRITE MOBILE
Virtual Mobile is a new over the air backup solution, incorporating some of the best features of Sprite Backup, Terminator and Archie...