Tip o' the Week: Master the Menu!
I drew inspiration for this week's Tip from our very own forum member, "FastFrank", who responded to last week's Tip with a Tip of his own.

NoviiRemote Now Compatible with Palm Centro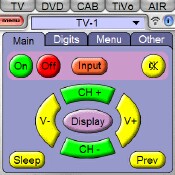 NoviiMedia, software developers for handheld computers, announced back on April 14th that their NoviiRemote Deluxe was compatible with the Palm Centro.
Today NoviiMedia announced their latest invention, the NoviiRemote Lite for Treos, Palm Centro and Palm PDAs. This new NoviiRemote software boasts all the great features of the NoviiRemote solutions: simple installation, navigational tips, pre-installed infrared codes and an increased infrared range. But the Lite uses less memory than previous NoviiRemote Classic version while still providing enough juice to operate all of your home theatre equipment.
In addition, the NoviiRemote Lite offers hard button programming with 16 predefined button layouts plus any that you may have created with the NoviiRemote Deluxe. If the infrared code for a specific piece of equipment is not already in the Lite, Novii's download center will provide it for you.
NoviiRemote Lite is available for purchase from NoviiMedia's website for $24.99. To test a free trial version of NoviiRemote Lite, visit the NoviiMedia website. Additional details and upgrade information are available at this web address.
I've heard of NoviiRemote for years but have never tried it. I think I'll give this new Lite version a whirl on my new Centro!
Buy mom some flowers or chocolates and get a free Kinoma Player for Palm OS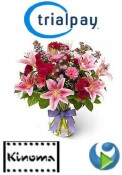 Kinoma, the makers of Kinoma Player for Palm OS, has a deal with TrialPay that gives away their software when you buy flowers for your mom. Mother's Day is Sunday, May 11, so the deal is purposefully timely.

The arrangement gets you Kinoma Player for free if you buy flowers from FTD through TrialPay. A Mountain View, CA, company, TrialPay is an umbrella marketing group that lets you try or buy from various brands - including FTD - and obtain freebies for doing so. Advertisers pay for the free stuff.

Today's entry in Kinoma's blog announced the special. The TrialPay offer is for the full version of Kinoma Player, which normally sells for $24.95. If you were planning to buy flowers anyway, Kinoma Player's a great lagniappe. Besides, the qualifying FTD purchase can be a gift basket or a bunch of chocolates, instead of flowers. Yummm! There are other vendor choices besides FTD, all of them boring.

Kinoma Player is a full-featured music and multimedia player for Treo and Centro smartphones. Although the competing Pocket Tunes comes with Palm Centros, you can install Kinoma Player on your Centro and use it instead of the included player, which on AT&T Centro models is not quite the complete Pocket Tunes Deluxe version. For a tutorial on Pocket Tunes for Centro and details on AT&T's differences, see my Centro Intro series, Part 5.

Alas, I'm not shopping for Mothers' Day gifts, as my maternal unit has gone on to that Big Hair Salon in the Sky. Well, I could send flowers to myself. Or console myself with chocolates.



CentroIntro Pt 9: Favorites make Centro dialing fast
Jay turns a squinty eye toward Phone Favorites - quick dials, by another name - and tutors on how to change them.

Palm Treo 500 Launched on O2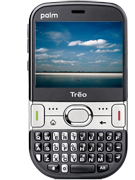 I just read over at Palm Addicts that O2 has announced the launch of the Palm Treo 500 that was previously only available as the 500v on Vodafone.
Palm Europe Ltd. and O2 today launched the Palm® Treo™ 500 smartphone, which combines multiple forms of communication with high-speed 3G/UMTS mobile Internet access.(1) Aimed at large- and small-business users, the Treo 500 smartphone is available across O2's top 100 stores as well as through its direct sales teams and online shop. Running on the Windows Mobile® 6 Standard platform, the device offers business users viewing and editing capabilities for Microsoft Word and Excel documents, a full keyboard for quick and easy messaging, a large full-colour screen and a comprehensive multimessaging functionality covering email, IM, SMS, phone, and contact and calendar capabilities -- all in a compact form factor.(1) The device, which comes in charcoal grey, is available free from O2 on select Pay Monthly tariffs, dependent on the tariff taken.
The Palm Treo 500, which looks very much like the Palm Centro in Black, is aimed at business users.
"Business users today are looking for compact devices that offer not only business functionality, such as email and access to documents, but also multimessaging capabilities and high-speed Internet access. The Treo 500 smartphone provides everything you need to manage your work and personal lives whilst on the go," said Roy Bedlow, vice president, Palm EMEA.
I'd love to get my hands on a Treo 500. Doesn't look like we'll be getting the device over here in the states though.



PDAmill Game Studios Giving Away Palm OS Games for Free
Want some FREE games for your Palm OS Treo to play over the weekend? Not only are they Free; they're Quality games. Read on....

Double Treo 680 Spotting
I spotted two Palm Treo 680's on tv last night. I always love to see a Palm smartphone in the spotlight!

Treo Software Roundup - v042508
HeroCraft has announced a new logic game, Hexxagon Labs, that will be released next month. It's been a slow week for Palm OS software, but we look at some free software that you might find useful and fun. We also see what's new and updated in WM/PPC software.

TAKEphONE only $4.95 For a Limited Time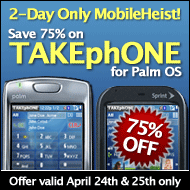 ShSh Software, has agreed to offer a huge discount on their award-winning TAKEphONE for Palm OS.
TAKEphONE v7.55 which enhances the capabilities of Treo and Centro address books. TAKEphONE has consistently receives rave reviews for improving search, dialing, emailing, and SMS on Palm-based smartphones.
TAKEphONE software normally retails for $19.95 but for two days, this Thursday and Friday, April 24 & 25th, we're going to sell it for only $4.95. That's 75% off the retail price !
This special pricing starts at 7PM PST on Thursday, April 24 and running until 11:59 PST on Friday, April 25. To get this application at this incredibly low price all you need to do is add TAKEphONE to your shopping cart – no coupon code required.
HeroCraft Announces Forthcoming Release of Logic Game Hexxagon Labs
HeroCraft has announced the forthcoming release of an amazing logic game Hexxagon Labs for Palm OS, Windows Mobile and Symbian.
Hexxagon Labs is a classical puzzle game which will provide not only fascinating entertainment, but will also give much interesting information. The game suggests launching intellectual battles on 17 various arenas. The main goal of each party in three different game modes is to occupy as many cells on the field as possible by repainting opponent's chips and not losing your own. Rules simplicity turns unlimited profundity of tactical manoeuvres and artful tricks. At that you can play both against a computer and also the two or even three together on the same phone device!
Game Features:
Play with one or two friends
17 complicated levels / 3 bonus tutorial levels
3 game modes
Original set of amusing facts from the scientific world
Stylish music
Attractive and bright graphics
Sounds like fun! Hexxagon Labs will be released on May 8th, 2008. Until then, check out the screenshots and an animation of Hexxagon Labs here.
Is Palm Dumping Its Current Stock of Unlocked Treo 750s?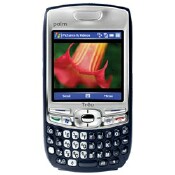 Update: Apparently you can get the Treo 750 for even cheaper if you sign up for a Buy.com credit card or a RevolutionCard, as low as $209.99! Of course, this is not an endorsement for either card and make sure you read all of the fine print, yada, yada, yada. Still, if you're game, that's a pretty cheap unlocked Treo. Thanks for sending this in Rich!

And this coming just a day after Dan reported the current ongoing smartphone shortage. One phone that apparently is not in any type of shortage is the aging Treo 750. Buy.com sent out a mass email today advertising unlocked Treo 750s running Windows Mobile 6.0 for only $259.99. What??? No contract, brand new, no strings attached AND free shipping? If this isn't a clear indicator that Palm is readying its inventories for the upcoming Treo 800, I'm not sure what is.

The Treo 750 has been around for a long time so this should come as no surprise (for a quick look back in history, check out TC's first look at the 750v here.) In fact, as far as smartphone life cycles go, it's been around for what feels like an eternity (it was first announced in September of 2006 on the Vodaphone network.) So if you're in the market for a good Windows Mobile smartphone with that famous Palm flavor (and don't mind having a slightly older model), might want to hurry and pick one up before the Treo 750 can be added to the list of phones on the nationwide shortage.



Tip o' the Week: Contact Lookup
Brian will be here each week to give you tips on using your Treo or Centro. This week the tip is on looking up Contacts.

SkinUI now freeware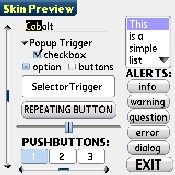 Dmitry Grinberg of PalmPowerups fame, author of many great software titles, announces that the great Palm skinning utility - SkinUI v2.2.0.0, is now freeware.
I've used SkinUI on my Palm Treos and Centro in the past. It provides a very nice, stable way of customizing the look and feel of your device. There are a bunch of skins available from the PalmPowerups website, 1src, and others (just Google "SkinUI skins").
Dmitry says:
SkinUI is now freeware, as a little treat to all you guys. You've supported me and my programming for five years now, and I only hope that you enjoyed this time at least as much as I did. Thanks.
This is a sort of a farewall post, just a bit ahead of its time. nuRom for LifeDrive is done and SDHC driver for Palms will be my last official project. I will, of course, continue to fix and update old projects, but unless something changes dramatically do not forsee many new ones. I've done all I wanted, and I've had plenty of fun along the way.
Long Live PalmOS!
Time to check it out again, and load up some new skins.



Palm Centro Guides Contestants During City Chase 2008
Palm Centro smartphones will be used during the 2008 City Chase events to assist thousands of U.S. competing contestants.

Deluxeware releases Weather Beta v.0.58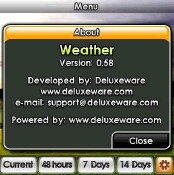 Version 0.58 addresses the 'white screen' bug that would sometimes pop up and then you'd be unable to run the program.
I've downloaded, installed and ran the program with no problems now - after personally experiencing the white screen with the Palm OS version on my Centro.
In corresponding with lead programmer Anatoly Terebilov I've been told that "The project is freeware so far. We are planning to add a lot of new features and fixes. And all is free." I sure hope it stays free!
I'm staying in touch with Anatoly and will keep you informed!
Want to give v.0.58 a look?
Download it here for free.
GoTreo announces SafeGuard LIVE. Support for all your crashes!
Here's a new one. A company offering to help you out with your Treo/Centro's software issues - regardless of whose software is involved. Pretty bold mission there - but the folks at GoTreo, makers of fine software like
have created a new service offering - SafeGuard LIVE to go along with their software - SafeGuard.
What is SafeGuard LIVE!?
SafeGuard LIVE! is a service provided by the staff at GoTreo Software that is dedicated to providing personalized support to Treo/Centro users that are having device stability problems. If the problem is software related, we have expertly trained people that can find the problem and help you stabilize your device!
Smartphones in short supply?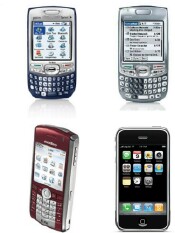 Larry Dignan of ZDNet, in a recent blog article, raises the question - what's up with all of the out of stock instances of smartphones? He states that Palm, RIM and Apple are all reporting certain out of stock instances.

Many believe that these shortages are likely related to upcoming new models, but shortages of existing models affect the sales (at least in the short term) for these companies. It could also be that manufacturers are keeping tighter controls over their inventory during tough times.

Sprint's website has had limited availability for the last few weeks. Contrary to previous stories, the 755p is still available, but typically out of stock. And this for a model that has sold well in the past.




Palm Centro vs. BlackBerry Pearl: Business Casual or Not Safe For Work?
Mike compares the Centro and Pearl and asks why the Centro can't be a business device

Centro on Verizon
The Centro will definitely be coming to Verizon soon

FCC approves emergency alert network

Receiving cell phone alerts for certain emergencies has been adopted by the FCC. They have created a framework for a national system which will provide alerts to cell phone users.

The system is called CMAS (Commercial Mobile Alert System) and is voluntary for the various wireless providers. Basically, the system will send text message blasts to subscribers in the event of national disasters such as hurricanes, terrorist attacks, child abductions or Amber alerts.

The current system is designed to send text messages, but future plans include the ability to provide audio and video information.

Individual users will be able to opt-out if desired.

So far Verizon, Sprint and AT&T have stated they would participate. T-Mobile has not yet formally agreed, but rumor has it they will shortly. Wireless providers will have 10 months to comply with the various CMAS rules once a federal agency is appointed to gather and generate the messages - so look for this interesting new alert system in the coming months.



Treo Software Roundup - v041808
This week's roundup includes Astraware's newest PalmOS/WM game Platypus, CallBlock Free Edition, a Butler Beta update, Virtual Explorer v 1.30 and more...

USB Modem For Palm OS Updated To Support GSM Centro

For the Treo or Centro owner that travels to areas outside of Wifi hotspots, the ability to use your phone as a modem can be a life saver. USB Modem is one of the easier ways to enable this connectivity and has recently added support for the newly released GSM Centro.
USB Modem allows you to use Treo 600, Treo 650, Treo 680, Treo 700p, Treo 755p and Centro smartphones as a USB modem for connecting a desktop or notebook computer to Internet. To surf the Internet from your PC you will need only a USB cable and a Treo with GPRS/EDGE service or CDMA 1x/EvDO data plan. However, for more reliable work with Sprint or Verizon carriers you may need to purchase their tethering plan.
USB Modem can be purchased for $24.95 and is available both for Palm OS and Windows Mobile.
[Source Mobile-Stream via Palm InfoCenter]/p>
CorePlayer Mobile for Palm v1.2.3 released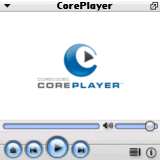 CoreCodec has released version 1.2.3 of the very popular CorePlayer Mobile for Palm. This release has a huge number of fixes, and significant new function as well.
Highlights include:
New integrated YouTube browser and playback
New Flickr RSS support
New Advanced streaming support
Google GData support
Better optimization of AVC playback
New AVCHD support
Read about all the fixes and additions here: CorePlayer Mobile v1.2.3CorePlayer Mobile v1.2.3 change log.
CorePlayer Mobile for PalmOS is available here.
Sprint's AIRAVE Enhances Mobile Phone Coverage
Update: Rumor has it that AT&T is about to hop on board the device testing for customers to own a device to enhance their cell phone coverage at home...
Sprint has a device that provides enhanced and reliable phone coverage in your house or office.
Palm Beta Test: Sounds like the Treo 800w?
Update: Forum member Frenzytom posted this today regarding the Palm Beta Test:
Top description or codename when you sign into the beta test is "Zeppelin"...which is the codename for the 800w.
[Edit: Image removed at user's request].
Forum member scottymomo has received an email from Palm looking for Beta Testers for a new product. The email says in part:
Palm is seeking people to test an innovative new product. This product is focused on seasoned business professionals. People who commute and spend a ton of time working on email and on the phone. This test is for people looking for cutting edge technology and demand constant communication.

Qualified candidates should work in an enterprise level business and have a lot of experience with varied technologies. These people should invest a significant amount of money in their technology and use it daily.
We've long known that Palm intends to release an "enterprise" Treo this summer, as confirmed by Ed Colligan himself during their last conference call. Many expect this device to be the Treo 800w that we have seen leaked many times on our forums.
The most interesting aspect, though, is that the email suggests the following requirements: Sprint, Bluetooth user, and WiFi Access. Sounds like the rumored specs of the Treo 800w are spot-on.
Palm Launches Centro Into Singapore, Colombia & Malaysia
Though we don't have any reports of incredible launch parties yet (such as the Mexican debut for the Centro), Palm has continued their plan of World Smartphone Domination. It seems that the Centro's popularity continues to grow as more and more worldwide markets launch Palm's latest smartphone offering. At last count, 22 of the countries or regions on Palm's worldwide website now show the Centro as being available. That's pretty impressive. But for all this love Palm is showing it's worldwide markets, how about spreading some love north of the border? Our poor Canadian friends seem to be getting left out in the cold...
By the way, apparently Palm has indeed launched the mysterious white Centro with light gray number buttons. The bad news is, it doesn't appear to be coming stateside. So for all of you dreading those mean, green number keys, it looks like you better grab a bottle of white-out or do some serious gettin' used to 'em.
[Source Palm International, Palm Launches Centro Smartphone in Colombia with Comcel and Movistar, Palm Brings Centro Smartphone to StarHub Mobile Customers in Singapore]
Platypus Released for Palm OS and Windows Mobile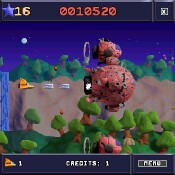 Astraware fans and fans of the Idigicon game Platypus rejoice. The game has come to the Palm OS and Windows Mobile platforms!
Platypus has been dubbed "The squishiest shoot-em-up ever" - hehe!
Based on the cult classic for PC and Mac, Platypus is a fast, frantic and fun side-scrolling arcade shooter with a difference - the entire game is made from clay! The vast continent-spanning city of Collosatropolis has finally reached the limits of its expansion, and tall buildings cover every available space...
You get to be a hero and save peaceful Mungola as you fly over squashy fields and trees, avoiding snowy mountain tops and protecting your planet. Enjoy 4 massive worlds, each with several challenging levels.

Platypus is optimized for play with 5-way or stylus and is available for Palm OS and Windows Mobile smartphones and PDAs, priced $19.95, from Astraware.

Stay tuned for my upcoming review of this fun looking game!



TreoCentral TreoCast Episode 41


In this week's episode we have some news and we have too many emails to cram into the community section - so we're breaking them out into other areas.



mOcean goes Ad-supported
mOcean, the popular mp3 player for the PalmOS, now has an ad-supported version.

Palm Centro Launch Party in Mexico City
Palm held a launch party for the Centro in Mexico City a couple of weeks ago.

CentroIntro Pt 8: Setting up the Centro Buttons and Colors
In Part 8 of this ongoing series, we customize the buttons on the Centro, change the default colors, and manage our personal information with the third section of the Prefs screen, Personal.

Screen Protector Built-in on Palm Centro?
Palm built-in a permanent screen protector on the Centro. Knowing this, would you still want to buy a 3rd party screen protector?

Treo Software Roundup - v041108
In this roundup we have an update to Agendus for Palm OS, a new program called TopGuardEx to help you get the best out of your Treo's keyguard, and various new and updated Treo apps as always.

Sprint Treo 755p EOL'd? Update: Nope!
We got confirmation from Sprint letting us know that the Sprint 755p has NOT been EOL'd. Read on...

10 Reasons to Bring Back the VisorPhone
Dig back into the misty mists of yesteryear - do you remember the VisorPhone? It was the precursor for the Treo and it would be crazy to bring it back. Crazy like a fox.

A Verizon Centro on the Horizon?
There's some rumblings in the forums about whether or not Verizon will offer a Centro

"mtvU and Palm Centro at AT&T Battle of the Bands" Competition
Palm and AT&T are bringing Centro to sponsor mtvU Best Music on Campus 'Battle of the Bands'

Palm Centro's The Best, worst, & Funniest Pick-Up Line Contest
You can win a Palm Centro by telling Palm your worst or funniest pick-up lines...

Centro Intro Pt. 7
In part 7 of Jay's ongoing Centro Intro series, Jay explains how Bluetooth on your Centro works and also talks about your Centro's internet connection.

Mexico Gets Blue Palm Centro
It seems that the Blue Centro is the newest Centro that Palm released for Mexico.

Treo Software Roundup - v040408
In this roundup we have some new apps like mVisualVoiceMail, Arcade from Hell, and iSS Essentials. Plus there are some updated programs such as CorePlayer Mobile, Agenda Fusion 8, and Power Hero.

All AT&T smartphones to be 3G within months -- including iPhone and Centro?
Engadget Mobile is reporting that all of AT&T's smartphones could be 3G within months

AT&T Centro First Look
I've had a Glacier White Centro for about a week and got my first look at the Obsidian Black Centro today. Do you believe in love at first sight? I do!

Turn on the GPS in your Sprint Centro! Not Really. (April Fools!)
Lucky Sprint Centro owners can now activate the GPS chip in their Centros!