Treo Pro Officially Released on Bell Canada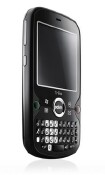 MobileSyrup mentioned Thursday that the CDMA Treo Pro was listed for sale on Bell's website.
Looks like Bell finally made the release official on Friday. Below are the price plans available for the lucky Canadians:
3-year: $99.95 (until March 31st)
2-year: $399.95
1-year: $499.95
30-Day/Prepaid: $549.95
Of course you'll need a minimum monthly Voice and Data plan of $45.

So it looks like Canada got the CDMA Treo Pro while we're still waiting. As you know, the Treo Pro on Sprint has had RAM problems, and the Treo Pro's that were previously available at Best Buy were sent back to have those problems fixed.

One of our forum members posted that he found out from a Sprint internal source that the Treo Pro should launch on 3/15. Let's hope that really does happen.



Apps and How-To's: BookCrossing
This week Brian tells us about a really fun way to share your used books with others. And there's a free app that allows you to track your books as they travel around the globe...

Treo Software Roundup - v022709
Let's go roundup the latest software for Palm OS and WM Treo and Centros...

Centro, iPhone, and that Other Reading Device (Kindle 2)
Bibliophiles need their books, and I'll read my books any way I can...

Treo/Centro Sightings
A few more Palm smartphones have been spotted on television...

Smartphone Experts Roundtable Podcast 3
Join Dieter, Matthew, Kevin, Rene, and Casey as they discuss Mobile World Congress 2009 -- there's a little bit for everybody in this gigantic cross-platfrom smartphone podcast!

Winterface Updated to Version 1.3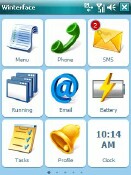 If you're a WM Treo owner and you use Winterface, you'll be interested to know that VITO Technology has just released version 1.3.
If you're not familiar with Winterface, it's a Mobile Shell comprising the options of a launcher, task manager, and a multitude of Today plug-ins. Winterface virtually replaces the default interface of touch screen Windows Mobile devices, giving the user unprecedented freedom to easily lay out the interface exactly the way they like it.
In version 1.3, you can choose either the black skin with white stylish icons or the bright skin with colorful icons and 3d images. An option making Winterface even more attractive is the ability to switch on or off Full screen mode. This mode allows you to either show or hide the standard topo WM bar that shows the essential information like start button, time, profile, mobile operator, etc.
Also new in version 1.3 is the ability to to add URL favorites to the main screen, not only from the IE browser but also from Opera Mobile.
Plus VITO Technology fixed all the bugs connected with SMS notifications and the Weather icon.
You can get Winterface here for $19.95.
Asurion Raises Equipment Replacement Program Deductible 100% at Sprint
Note: Click on pic to enlarge.
Asurion, provider of equipment protection programs for many major carriers including AT&T, Sprint, and Verizon, has raised the deductible 100% for participants of the Equipment Replacement Program at Sprint for those who have smartphones (which are now lumped into the Tier 2 classification). Starting April 19, 2009, customers with losses on phone models in Equipment Tier 2 will be processed at the $100.00 non-refundable deductible, regardless of the date the phone was purchased.
All Treo and Centro phones sold by Sprint fall into the Tier 2 category. Previously, the Equipment Replacement Program charged a fee of $4 per phone, smartphone or mobile broadband card, per month with a $50 non-refundable deductible per approved claim. So far there has been no indication of any monthly fee change.
The economy is doing a number on everyone, so it is hard to believe that this increase will be isolated to just Sprint. Customers of AT&T (iPhone, BlackBerry, HTC, Palm) and Verizon (BlackBerry, Palm) will probably be next on Asurion's notification list. Clearly, for the Centro, this deductible is hardly worth it. But for other smartphones, including the Pre, it may be an inevitable necessity. Guess we all need to continue to hunker down financially and definitely treat our Palm devices with extra care.
Special thanks to Maurel for the tip
Deutsche Bank Upgrades PALM Stock to Buy with $10 Target Price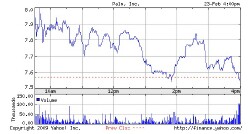 Note: Click on pic for larger view.
For the second time in 2009, Deutsche Bank analyst Jonathan Goldberg, raised his rating on PALM. Just after CES in early January, he upgraded PALM to Hold from Sell. Today, he bumped it up to a Buy and also increased his target on the stock to $10, from $6.
A story by Eric Savitz at Barrons.com quoted Goldberg comments from his research note:
"We see clear signs that [Palm is] capable of executing to plan and shipping the Pre at least on time..."
At the recent Mobile World Congress in Barcelona, "we found a lot of carrier interest in the device as well."
"Palm has been beaten down for so long that even a modest success could generate significant earnings leverage."
Scott Moritz of TheStreet.com noted in his story that "earlier this month, Credit Suisse put an $11 price target on the stock, predicting the phone will further juice the stock price.

PALM closed at $7.55 on Monday with a flurry of activity at the end of the trading day. It is up in after hours trading.



Sprint's Ambitious Recycling Program is a Win-Win for Customers Upgrading to a Pre
Read on to find out how much credit you'd get for your Palm smartphone...

Around SPE for 22 Feb, 2009

It's been quite a week for SPE, we wrapped up a bootload of live coverage of the Mobile World Congress in Barcelona, Spain. With details on Windows Mobile 6.5, the new HTC Magic Android phone, the new Ovi Application Store at Nokia Experts, and even a sneak preview of a GPS App for the iPhone, we were chock full of breaking mobile news.

This week we'll be bringing you more of the same, of course. Be sure you are paying special attention to CrackBerry.com, as this will be a HUGE week for CrackBerry Nation. This coming Thursday, February 26th, the site officially turns 2 years old!! And when CrackBerry.com turns another year older, it doesn't mean a day of celebrating, it means a week birthday festivities! Whether you're a BlackBerry owner or not you'll want to stay glued to the site for great contests, deals and giveaways each and every day. If you're not a daily visitor but want to follow the action, you can always subscribe to the CrackBerry RSS feeds or follow the site on Twitter at @crackberry.

Speaking of giveaways, time is running out for your chances to win a Nokia N85 or E71 at Nokia Experts, so be sure to head over and learn how to enter this week.




Centro on webOS? Not exactly... Mystery Solved
TealPoint Software has just released a card based interface that will make you flip. Read on...

eBook Picks of the Week
In need of an eBook to curl up with over the weekend? I found a few that sound mobile device worthy...

At MWC, ACCESS Battles to Stay Relevant
ACCESS Goes Hollywood... ALP v3 on display at MWC09 joining the battle of the mobile OS platforms

Treo Software Roundup - v022009
Let's go round up some new and updated software for Palm OS and WM smartphones...

Apps and How-To's: mOcean
This week Brian tells us about a great Palm OS app for enjoying music and podcasts. Read on...

Yahoo! Mobile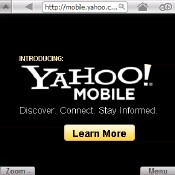 Yahoo! announced recently at MWC the upcoming launch of its new Yahoo! Mobile service, which is a highly-personalized mobile starting point to the Internet.
Yahoo! Mobile will be available on the mobile Web, as an app developed for smartphones powered by Windows Mobile as well as for the Apple's iPhone, smartphones from Nokia, RIM, Samsung, Sony Ericsson and Motorola.
Yahoo! Mobile is available now through a managed beta program, but with general availability expected in Q2 2009.
From the press release:
"We believe the new Yahoo! Mobile will transform the way millions of mobile users around the world will interact with the Internet," said Marco Boerries, executive vice president, Yahoo! Inc. "Yahoo! Mobile will enable users to create their own Internet starting point on their mobile device so they can better discover, connect to and stay informed about the people and things that are important to them."
Anti-Hands-free Billboard Nearly Causes Accidents in CA
Grant's rant is causing quite a stir on the 101 Freeway between Palo Alto and Mountain View in the SF Bay Area.
"Senator Joe Simitian: Your cell phone law sucks."
Grant Paulson of Pleasanton spent $10,000 to post billboard containing his thoughts on the hands-free cell phone law that has been in place since July, which was authored by Simitian.
A story by Gary Richards of the Mercury News details Paulson's motivation.
"All I want is to have a choice," said Paulson, president of GP Fire Protection, a company that installs fire sprinklers. "When I get a call from someone on Bluetooth, it's comical. I'll say, 'I can barely hear what the hell you are saying. Are you on Bluetooth or a speaker phone?' They say yes, and that's why I hate this law so much. The clarity is awful."
Paulson is pushing for a statewide ballot measure to repeal the law because it takes away personal freedoms.

Many drivers in the area that were contacted by the Mercury News found the 75-word message a distracting nuisance. "To read it, one needs to slow to a crawl and stare hard to the left." And the The Daily Post of Palo Alto reported that Simitian thought the advertisement was "a hoot" although he was concerned someone might get "rear-ended" trying to read it.

The story mentions that the CHP has written more than 60,000 tickets to drivers using handheld phones or caught text messaging, including 9,200 in January, the most in any single month. The total fine for a first offense is around $100.

My thoughts... I still see people doing unsafe behavior behind the wheel (almost like they are tempting fate). Though I understand Grant's rant, the $10K price is a steep one. Then again, I wish I had $10K to post a billboard reminding folks to turn on their bleepin' headlights when it is raining (or anytime windshield wipers are being used). On second thought, that's a bad idea because chances are the people who should read that message are probably too focused on texting to pay attention.



Speaking of suing
Jay talks about another Apple/Palm related lawsuit...

Treo Pro for $99.95 on Bell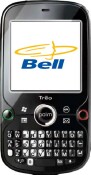 Dieter mentioned in a PreCentral article that the Treo Pro would be launching on the Bell Canada network on February 26th.
According to MobileSyrup, the Treo Pro might be available through Bell on February 27th now. And for as low as $99.95*.
The Treo Pro's pricing on Bell looks to be:
3-year: $99.95
2-year: $149.95
1-year: $249.95
30-Day/Prepaid: $549.95
*Note: You'll need to have a minimum monthly Voice and Data plan of $45.

So now we've heard that both the Palm Pre and the Palm Treo Pro will be coming out on Bell Canada. I'd love to see both smartphones released in February but the Pre is said to launch in late Q2 or early Q3.

Thanks for the tip Jason!



Treo/Centro (Pre?) Sightings
Let's check in for the latest Palm smartphone sightings. It's a bird, it's a plane, it's a ... Pre????

Around SPE for 16 February, 2009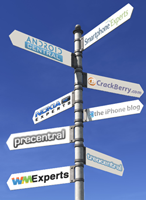 With our editor-in-chief, Dieter Bohn off in Barcelona for Mobile World Congress, the inmates site editors are left running Around SPE this week. So, while he'll be breaking news and giving us some hands-on observations on all the new software and hardware on display, we'll be keeping you covered here at home, starting with a quick recap of where we are right now:

In the world of BlackBerry, T-Mobile customers were happy to see the official roll out of the next-generation BlackBerry Curve 8900 this week. With AT&T said to be dropping support for 2G phones, there has been some worry that this new Curve wouldn't come to AT&T, but with the 8900 SKU now showing up on AT&T systems, it's likely the device will launch there in the next month. The BIG news this week comes from the CrackBerry Podcast. Kevin was in NYC on for a RIM Business Solutions Press Preview. While there, he and Craig recorded a podcast, and for the first time had an employee from Research in Motion on the show. Joined by Mike Kirkup, Manager of Developer Relations, they tackle a bunch of topics from the upcoming App Store to OS 5.0 and whether or not Flash support will appear in a BlackBerry browser and more! Listen Here.

PALM Stock Nears Double-Digits... Cautious Optimism Reigns

Palm's stock (NASDAQ: PALM) broke a 52-week intraday high earlier on Friday, reaching as high as $9.51 before pulling back to close at $8.70.
One contributing factor was what Eric Savitz at Barrons.com referred to as a "bullish report" on Palm's stock that came out on Friday morning from Credit Suisse analyst Deepak Sitaraman, who initiated coverage of the company with an Outperform rating and an $11 price target. In his research note, Sitaraman stated that Palm is "at the cusp of a meaningful product cycle" that should push units and revenue up sharply.
He's looking for Palm to sell 3.3 million units in calendar 2009, jumping to 6.5 million in 2010. Furthermore, he expects revenue in FY 2010 to more than double to $1.9 billion from an estimated $907 million in FY 2009.
Over at TheStreet.com, Michael Goodman noted, "One has to keep in mind that when shareholders have seen their stock fall to $1.14 within the past two months, a long-term move to $11 from $9 is still cause for celebration."
His take was a lot more cautious as he pointed out potential barriers for Palm that included Sprint (whose business is "shaky" with a strong outflow of customers), and AT&T (if they reconsider their data plan pricing, that could boost the iPhone's value proposition). He believes Palm's best bet "may be to outperform all of the iPhone wannabes."
Since Palm's CES announcement, they have been upgraded by Morgan Joseph (Buy from Hold), Global Crown Capital (Overweight from Underweight), Citigroup (Hold from Sell), and UBS (Neutral from Sell). Only JP Morgan downgraded the stock from Overweight to Neutral.
It's been nearly a month since I wrote "PALM Investors: Some Stoked. Some Cautiously Optimistic", but the feeling is still the same. Many are pulling for Pre to be a winner. But only time will tell.
For sure, Palm needs a strong showing out of the blocks. A misfire like Sony just had with its Vaio P (see Walt Mossberg's column) would be a disaster.
Nokia Experts Launch Contest week three, answer three questions for a valid entry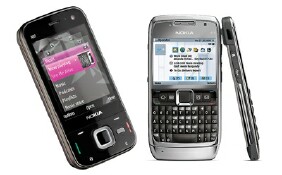 Just a reminder that our newest sister site Nokia Experts is having a great launch contest. The contest to win a Nokia N85 or E71 goes through the end of February.
The contest is already in Week 3. This week's contest ends Sunday, February 15th at midnight Pacific Standard Time, so hurry and get your entries in! If you're reading this, I know you're a gadget freak, and I know that you'd love to get your hands on a free gadget. So why not enter?
This week you need to answer 3 questions in order to enter the contest. Head on over to Nokia Experts for the full contest rules.
Even if you don't care about winning a sweet Nokia smartphone, and you know that you do want to win one, head over to Nokia Experts and read all the great articles and reviews!
Technical Problems Delaying Sprint's Treo Pro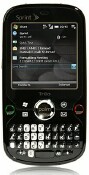 Update: Malatesta reports over at WMExperts that "some Sprint stores are getting re-stocked as we speak with new Treo Pros with the new ROM on board, so keep an eye out for those."

Mal also goes into more detail about the low amount of RAM, so be sure to head over there and read what he says.

>>>

Well, we've certainly reported many times lately about the delay of the Sprint Treo Pro. Most recently, we told you that Sprint has now targeted March 15th for the release of the Treo Pro.Today Brighthand is saying that the reason for the delay is now known. Seems there's a serious bug in the system software:
According to engineers at HTC -- the company that developed the Treo Pro in cooperation with Palm -- they are hard at work trying to fix a problem that results in this device having only about 40 MB of free memory when no applications are running. This model has 256 MB of RAM, so it should have far more available memory.
So, we'll see if the Treo Pro gets those kinks worked out and actually does see a March 15th release. I've got my fingers crossed.



Treo Software Roundup - v011309
Well, happy Friday the 13th! This day has always been my LUCKY, as opposed to the inferred unlucky day I've always heard about. I sure hope it's a lucky day for all of you!! Let's look and see what's new and updated for Palm OS and Windows Mobile devices this week...

Treo Pro Now Available in Brazil on Claro Network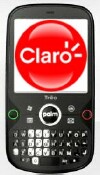 Well, looks like the Palm Treo Pro has headed over to Brazil on the Claro Network. Palm announced the availability today and said that the Treo Pro is an easy-to-use smartphone for businesses that want to simplify their IT infrastructures and lower costs, and for users who want to stay on top of their professional and personal lives.
Yep, the TReo Pro empowers Mobile Work Teams with Windows Mobile 6.1 and Palm's ease-of-use innovations that we've all come to love and appreciate.
The Treo Pro, based on the Windows Mobile platform, helps optimize business processes by effortlessly mobilizing users with enhancements to the WM 6.1 platform, including:
One-touch Wi-Fi button -- Easy, fast Wi-Fi connection experience (802.11b/g).
Ringer switch -- Silences the device immediately.
Screen saver -- Lets users know at a glance -- without turning on the device -- what time it is and whether they have missed a call or have a new SMS/MMS message.
New voicemail indicator -- The center button flashes to let users know that a voicemail is waiting.
Dedicated email and calendar buttons -- Fast one-button access
Read the full press release here.
Spb Software Develops Windows Mobile Netflix Application
Spb Software today announced that they have worked closely with Microsoft and Netflix to develop the first official Netflix application for Windows phones.
Mobile Manager for Netflix Features:
Seamlessly interfaces with the Netflix web service
Allows searching the entrie Netflix library
Viewing the movie details
Managing the DVD queue
Adding movies to Instant Queue directly from Windows Mobile phones
And the unique exclusive feature of Mobile Manager for Netflix is the ability to play trailers of movies, directly on your phone.

The Mobile Manager for Netflix was developed in cooperation between Microsoft, Netflix, and Spb Software. If you've used Spb's apps like Spb Wallet, Spb Online, etc., you should be familiar with The Mobile Manager's interface because it's built on the Spb Mobile Shell UI engine. This UI engine allows optimizing the efficiency of the user interface and speed of service navigation. Plus it streamlines the Netflix mobile user experience, allowing subscribers to preview movie trailers on the go, add selected items to the DVD queue, or the Instant Queue - to instantly watch movies on TV screens using Microsoft's Xbox 360.

This sounds pretty cool. I have a Netflix account and I love being able to watch movies on my laptop instantly. I think I'll download the Mobile Manager for Netflix on my Treo Pro and give it a whirl. It'll be neat to be able to manage my DVD queue and adding movies straight from my Treo Pro. And watching movie trailers will be fun too!If you want to check out the Mobile Manger for Netflix on your WM Treo, download it here.



No More PalmOS Devices from Palm. No Patent Fight with Apple (yet)
In a chat with Investors today, CEO Ed Colligan confirmed that the Centro is the end of the PalmOS line. There will be no more PalmOS devices released. Other details on the webOS and the Pre were also discussed -- including the ongoing patent battle with Apple.

Buy Flowers, Get Kinoma Software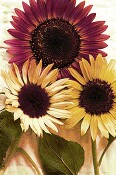 Kinoma, the makers of music and video player software for all flavors of Palm smartphones, has a deal where you can get their software for free (sort of) when you buy flowers or other stuff from FTD Flowers. There's a gotcha, of course: ads.

The deal, operated by TrialPay, offers Kinoma Play for Windows Mobile Treos, Kinoma Player 4 EX for Palm OS Treos and Centro, or Kinoma Producer 4 for Windows or Macintosh. You buy flowers for your sweetheart, your spouse, yourself or whomever, and agree to put up with ads, and the software comes "free" like digital broadcast television: Put up with the ads.

To skip the ads, look here for Kinoma software for Palm phones. On the other hand, if you're going to buy flowers anyway, well, maybe?

UPDATE: Straightening out (I hope) some confusion that I inflicted, the ads I whined about are not in Kinoma's software, nor affixed to the flowers, nor pasted on the vase. They don't appear on your computer or your Treo/Centro, either, unless that's where you read email. The ads land in your email box - and we all know where the delete key is.

Thanks to my friend Jay Reed (yes, we're both named Jay) for the picture, an image from a recent charity art show.



Pocket Tunes 5 - Normsoft Unveils Upgraded Audio Player
What's cool in Pocket Tunes 5? Read on...

The TreoCast is now the PalmCast, Episode 60
A ton of listener emails, speculation on the Pre's release date, and more. Listen in!

Sprint Treo Pro Now Targeted for March 15th Release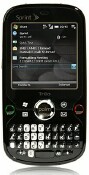 Yep, here we go again. Another change of plans in the release date of the CDMA Treo Pro on Sprint. We reported yesterday that the Sprint Treo Pro's release date was changed from February 15th to TBA.

Today WMExperts tells us via BGR that Sprint has now targeted March 15th for the release of the Treo Pro. Goodness knows what's causing all these delays, but BGR's ninjas are apparently reporting that the Treo Pro didn't pass Sprint's standard testing process.

I feel for those Sprint customers who are anxiously awaiting the actual release of the Treo Pro. This delay stuff has to be getting pretty tiresome. I'm sure that those wanting a Sprint Treo Pro would rather wait for a stable device though instead of getting stuck with a buggy one.

Let's hope that March 15th will be the real deal this time. It's only a target date for now, so don't hold your breath.



Twobile: Twitter on your Treo!
Today Brian tells us about a free WM app that allows for the use of many of Twitter's features without being tied to your desktop...

Ed Colligan to Present at TWP Conference on Wednesday


Annie Latham has posted over at our sister site PreCentral.net that Palm's CEO Ed Colligan will be presenting at the Thomas Weisel Partners Technology, Telecom & Internet Conference 2009 on Wednesday, February 11, 2009 at 9:10 a.m. Pacific Time.

Thomas Weisel Partners, a global growth-focused investment bank, will be hosting its Annual Technology & Telecom Conference in the three-day event, which will focus on opportunities and challenges in the technology and telecom sectors for 2009 and beyond. Palm will be among the over 225 companies representing applied technologies, communications equipment, computer systems and storage, electronic supply chain, information and financial technology services, semiconductors, software and telecom services. Whew, that's a lot of technology!

Palm is inviting investors to listen to the live webcast at investor.palm.com

Head over to PreCentral to read more.



Sprint Treo Pro Release Date TBA
BGR is reporting that the Sprint Treo Pro's release day has fallen into the TBA category...

Sprint offering lower prices on Palm phones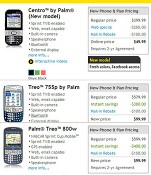 Amid continuing speculation that they're kicking off a carrier price war, Sprint has quietly dropped their subsidized pricing for three Palm phones. If you're willing to sign their usual interminable contract, you can pocket a Palm Centro for only $49, a Treo 755p for $99, or a Treo 800w for a mere $99. The "deals" are listed on Sprint's website, along with reductions on a bunch of other (gasp!) non-Palm phones.
The lower Centro price is particularly appealing, since the phone contains all of the great functionality of Palm's legendary Palm OS, a half-decent web browser, email, and excellent threaded texting. Threaded means the phone keeps track of text-wise "conversations" for you. For me, that's a welcome feature. At a Sprint local store, I paid $129 for my Centro, but no regrets at all. I have only another year to go to live out its contract. Whew!
Thanks to Julio Santiago for the news tip, accompanied by speculation (and hope) that the new Treo Pro and Palm Pre will fall in line with that price structure and come in at $149 and $199, respectively. With contract, of course. Sprint has an exclusive on the Pre initially, and BestBuy is reportedly in line to sell Sprint-branded Treo Pro phones. I don't care. I'm getting a Pre, even if I have to indenture my cat. And I don't have a cat!
Around SPE for 9 February, 2009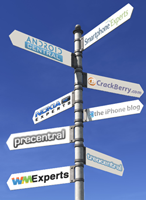 After the completion of the hectic Smartphone Round Robin, your faithful bloggers at Smartphone Experts decided to keep things moving along at a heady clip. In the past week we have published somewhere in the neighborhood of 175 stories, from accessory and software reviews to news to the latest rumors. That's a lot to keep track of, so we're bringing back our regular "Around SPE" feature to give you a quick summary of what you may have missed in a format that's more helpful than just a list of links.
In that vein, our biggest recent news is that our newest sister site, Nokia Experts is starting strong with a launch contest. If you would like to earn some chances at winning a Nokia E71 or Nokia N85, make sure to enter the contest each week. There are two weeks left to go, so check back as each week we're changing up how you can enter to win!
There's plenty more smartphone news you may have missed, so read on!

Palm "formalizes" Board Changes with 8-K SEC Filing
Palm just filed a SEC 8K form that documents the board changes that took place this week and, for the record, discussed compensation (AKA "Other Events").

For those unfamiliar, the 8-K is a form that companies file with Securities and Exchange Commission when they have a specific "trigger" event transpire, and then they have a responsibility to file a follow-up form or document within a few days that details exactly what happened, how it affects the company, and its impact on shareholders (Ref: AskDaveTaylor.com).

There are nine sections to the 8-K form. Palm's filing focused on Sections 5 (Corporate Governance and Management) and 8 (Other Events).

As already communicated in a post by Jennifer, Donna Dubinsky offered to resign from Palm's Board of Directors in connection with the company's sale to Elevation Partners. The Board accepted Ms. Dubinsky's offer of resignation effective as of February 2, 2009.

Rajiv Dutta, who retired as the President of eBay Marketplaces and Executive Vice President of eBay Inc. in October 2008 and as a member of the board of directors of eBay, Inc. in July 2008, was appointed to fill the vacancy created by Ms. Dubinsky's resignation. Elevation Partners had designated him for nomination. The filing goes on to explain that Mr. Dutta will serve as a Preferred Director and that since he qualifies as an "audit committee financial expert" he was appointed to the Audit Committee of the Board.



Treo/Centro Sightings
We've spotted a few more of our favorite smartphones on television and other places...

Treo Software Roundup - v020609
Let's go see what's new and updated in Palm OS and WM software this week...

An Ode to Trader Joe's Using a Treo
Check out this really creative, unauthorized Trader Joe's commercial made with a Palm Treo...

Please Fill Out Our Reader Survey

If you get a few spare moments, how about filling out our reader survey? Our advertisers just want to know a few bits of info about what you like.
Heck, we'd like to know what you like too and what you like reading about. So will ya please fill out the reader survey for us? We'd sure appreciate your help! And we really appreciate you choosing TreoCentral for your Treo news too! ;-)
Still Growing! Number of Facebook Mobile Users Continues to Rise
At least something is moving in the right direction in this challenging economic environment... According to a post by Nick O'Neill appearing at AllFacebook.com, "the unofficial FaceBook Blog," Mark Zuckerberg told Davos attendees last week that Facebook has over 25 million people accessing the site via their mobile devices on a monthly basis. To put that into perspective, you may recall that last November, we had a story where an engineer on Facebook's mobile team stated usage numbers had grown from 5 million to 15 million. So if we are comparing apples to apples here - there was a 10 million user gain in 10 weeks (mid November to the end of January). That's pretty impressive!
But ARE we comparing apples to apples?
The AllFaceBook.com post also offered these numbers:
As of today, the company has over 4 million daily active users just between their top 3 mobile applications. According to our Facebook application statistics, Facebook for iPhone has approximately 1.64 million daily active users, Facebook for Blackberry has approximately 1.56 million daily active users, and the general mobile application has just under 1 million daily active users. This doesn't include all the users on Palm applications as well as general mobile users which are not technically required to add the mobile application to visit the site, which means there could easily be more than a million other daily mobile users.
Seems like the "active user" number is almost as squishy as the number of people who viewed the Super Bowl this year (ref: Nielsen Media Research now says the Steelers-Cardinals Super Bowl game was the most-watched in history. Nielsen said 98.7 million people were watching Pittsburgh's 27-23 victory Sunday night, 1.3 million more than watched the Giants' win over the Patriots last year. On Monday, Nielsen reported that this year's game had 95.4 million viewers).

You can bet that Facebook for Palm, a promoted feature of the Palm Centro, is playing a key role in someone's numbers, if not this 4 million amount.



Google Latitude Friend Finder Launched
Google has launched Latitude to help you easily locate your friends and get in touch with them...

Sprint EOL Document Reveals Treo 755p to be Replaced by Palm Pre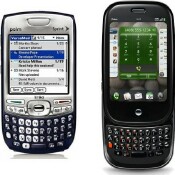 As we just reported over at our sister site PreCentral, the Boy Genius Report has scooped up some juicy news this morning. Seems that there is a Sprint EOL list that reveals the Palm Pre's target launch date, along with the Treo 755p's targeted EOL.
Yep, BGR couldn't post the actual list, but one of their ninjas got them an internal document that shows some good stuff. Some EOL devices are listed, but so are some replacements that we've been anxiously waiting for, specifically the Palm Pre.
The document shows that the Palm Treo 755p (blue) will be replaced by the Palm Pre. The target in-stock date of the Pre is March 15th. According to BRG:
...the EOL dates represent the target death of the EOL handset (in the warehouse, existing store inventory will still be sold) and the target in stock-date at Sprint's warehouses for its replacement.
Also listed in the Sprint EOL document is the Palm 800w to go EOL in April and to be replaced by the Treo Pro. Hmmm, the Treo Pro's target in-stock date is 2/15, but we already knew that, plus we now know that there were problems that caused those "in stock" Pros to go back for some repairs.
Anyway, let's hope that this 3/15 target date for the Palm Pre is for real so we can stop all the guessing.
Head over to BGR to see more EOL listings.
Update: Miles brought to my attention that the EOL document also shows the Centro (berry) to go EOL in June. Also shown for EOL are the (green) Centro and the Palm Centro Refresh (black). Both these EOL's are targeted for July.
Donna Dubinsky Resigning from Palm's Board
Palm Infocenter is reporting that Donna Dubinsky, Palm's former CEO and one of the original founders, is planning to resign from her seat on Palm's board of directors.
When I think of Donna Dubinsky, I think of Jeff Hawkins and Ed Colligan since the trio were the founders of Handspring. Ms. Dubinksy is a shining star all by herself though of course. I've always looked up to this gadget girl since I first heard that she was a co-founder of Handspring. Fortune nominated Dubinsky, together with Hawkins, to the Innovators Hall of Fame.
Remember when Elevation Partners gave Palm the additional $100 million equity deal? Well, apparently Elevation got the right to appoint an additional director for election on Palm's Board.
PIC points to Palm's recent 8-K SEC filing, which states that Elevation's board decided to keep its current size. Donna Dubinsky offered to resign immediately in advance of the election. I'm glad to hear that Dubinsky's offer to resign was not over any type of disagreement.
Rajiv Dutta was nominated for election to the Board in Dubinsky's place. Mr. Dutta recently retired as the President of eBay Marketplaces and Executive Vice President of eBay Inc.
Donna Dubinsky of course was a co-founder of Handspring and the Chief Executive Officer and a director since the company's founding in July 1998. Before that, Dubinsky served as President and Chief Executive Officer of Palm Computing, Inc. Currently, Ms. Dubinsky serves as the CEO of Numenta, the company she co-founded with Jeff Hawkins in 2005. Hmmm, I didn't know this, but according to Wikipedia, after graduating from Harvard Business School, Ms. Dubinsky went to Apple Computer where she started work as a customer-support liaison. By 1985 she was running part of the company's distribution network. So there's another Apple/Palm link.
MobiTV to add Interactivity?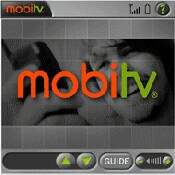 MobiTV Makes Moves to Stay Ahead of the Pack
Per a story by Carolyn Schuk at BroadcastEngineering.com, it looks like mobile and broadband TV provider MobiTV is working on a platform that will let viewers interact directly with content. This move makes sense as more and more options for viewing programming become available on the "third screen." MobiTV is well established and definitely needs to find ways to stay ahead of the pack that's closing in on them.
What's being described as a "new model of viewer engagement," was unveiled last week at the National Association of Television Program Executives (NATPE) conference, which took place in Las Vegas. In partnership with Intel and Lionsgate film studio, MobiTV introduced its newest use of unique possibilities offered by mobile TV: using the return channel on a handset or mobile Internet device to let viewers interact directly with content. The demo took clips from AMC's "Mad Men" series and showed how someone would interact with the content and the advertising.
That last point is huge. For the last several years, companies have been circling around the third screen trying to figure out what the advertising model would be.
Jack Hallahan, MobiTV VP of advertising and branding, noted that this platform would be ideal for episodic television, like Mad Men and The Sopranos (note: or perhaps Lost, except that it would probably melt down the handset—AL), "While you're watching, you can click on a character and get back stories and plotlines." He also said, "when Sterling-Cooper lands the Heineken account, you not only see a Heineken ad, you can interact with it - for example, find out about the company's history or the calorie content of Heineken Light."
It will be interesting to see which platforms will get this capability first. Though MobiTV has been super supportive of Palm, my bet is that the iPhone and BlackBerry will get first dibs. The Pre could squeeze in there if it takes off.
Centro Now Available in Canada on Bell Mobility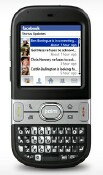 Annie let us know last month that the CDMA version of the Centro was going to cross the border into Canada on February 2nd, and today is the day.
Palm announced today that the Palm Centro is now available in Canada on Bell Mobility's high-speed mobile network. This Centro on Bell Mobility is Midnight Black with the soft-touch paint, similar to the Sprint refreshed Centros. The Centro on Bell also has 128MB of available memory, Facebook for Palm, and Google Maps with the My Location feature.
From the press release:
"Centro is the best example of a user-friendly smartphone that's both fun and easy to use," said Brodie Keast, senior vice president of marketing for Palm, Inc. "Centro's sleek and lightweight design makes it perfect for first-time smartphone users who want voice, text, email, web, contact and calendar capabilities all wrapped into one compact device."
The Midnight Black Centro through Bell is now available as low as $49.95 with any three-year voice and data plan activation with a minimum $45 monthly service fee.
You can read the full press release here.
Speaking of Bell and Palm, Dieter mentioned recently in a PreCentral.net article that Palm is already meeting with employees from Bell Canada to fill them in on the Palm Pre, Treo Pro, and Palm Centro. We of course see today that the Centro has hit Bell and is available. What about the Pre? Well, there are still rumors abound that the Pre will be released on February 15th. We certainly hope those rumors are true, but we'll just have to wait and see.