Does Glide OS Offer A Glimpse Into The Future Of A Truly Mobile Desktop?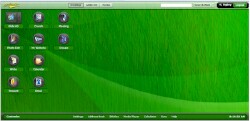 If your life consists of time in front of multiple PCs, there's a new kid in town that you'll want to meet. Glide OS 3.0 offers a unique desktop experience that allows for a new mobile way of life. In much the same way that GoToMyPc and similar remote PC access providers can allow you to work away from your work or home computer, Glide gives you you an alternative to a remote desktop. Mobile computing may forever have changed. The new service (with an attractive free offering) allows you to cut the ties to any computer and allows you to sync files, media and more much the same way that smartphone and PDA users have done for years.
Dubbed as "The Complete Mobile Desktop Solution,"; users of almost any operating system can access the service - Windows, Mac OS 10, Linux, Solaris, Android, BlackBerry, iPhone, Palm, Symbian and Windows Mobile. Included are versions of Office-type applications, calculators, contact management as well as a number of media and graphic solutions. It's definitely worth checking out.
Italian Centro Featured in YouTube video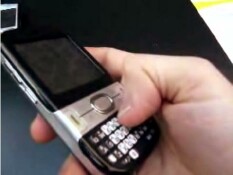 News that the Palm Centro was being sold in Italy came bundled with the big-whoop announcement that Palm sold its millionth Centro. There was more detail on the millionth Centro being sold than detail on the Centro launch in Italy.

If you crave Italian Centro detail, and I know you do, check out this video posted to YouTube by Cellulare.it Magazine, an online publication that specializes in cell phone gizmos. The magazine is in Italian, but the narrator for the hands-on Centro video speaks English throughout.

Of particular interest, the 5-minute video, created in Milan in March, starts with a direct comparison of a black Centro to the Italian version of Palm's Treo 750. I also found the price interesting: 499 Euros. That's currently a little over $750! I hope the Italian carriers give huge discounts for contracts. I got my Centro for just under $100 (63.29 Euros at today's exchange rate).



Treo Software Roundup - v053008
Astraware and Pazzazz Games have released GTS World Racing for Palm OS and WM. We're also looking at an update to Agendus for Windows Palm Desktop Edition and more...

More Signs of the Upcoming Verizon Centro
Looks like the Verizon Centro is just around the corner according to some rumblings in our TreoCentral forums...

Astraware Releases GTS World Racing Game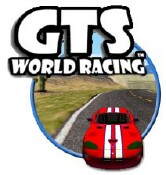 Gentlemen, start your smartphones! Astraware and Pazzazz Games have released their new game GTS World Racing for Palm OS and Windows Mobile smartphones and PDAs. That means Treo and Centro!
The official announcement has just been posted on Astraware's website. The game is a sequel to GTS Racing Challenge.
Fans of classic coin-operated arcade racing games will love the retro style graphics and exhilarating sound effects. Experience the roar of engines as you select your car, race your opponents, set the fastest lap times, score points for most race wins and burn rubber to gain championship victory!
The game features 64 track layouts, three car types with individualized handling characteristics, and four difficulty levels from Easy to Extreme. The game offers four play modes, Single Race, Challenge Cup, Grand Tour, and Championship. See Astraware's GTSWR web page for more information. Don't inhale too much exhaust!
Palm Blog Lists Customer Support Programs
Palm's official blog has a new posting by Paul Loeffler that includes video interview detailing Palm's customer support program.
I sat down with John Moses, Palm's VP of worldwide customer relations, to get a deeper understanding of all the different customer support options that are currently available to Palm users. John shared information about many programs that Palm provides including self-support options, phone support, and other premium services. He also discussed Palm's recently launched web IM chat offering, which allows people to communicate with a Palm agent in real time.
The video is accessible on YouTube directly, at this link. It's embedded in the blog post, too.

The blog post also contains links to all of Palm's customer support facilities, including their Knowledge Library, Help Forums, Voice Support (free for only the first 90 days), and extra-cost services, plus the new real-time Chat line.

The post doesn't mention my favorite source for Palm support, the TreoCentral forums. Even so, if I needed help, I'd look into Palm's Chat option for nearly instant gratification.



Tip o' the Week: Job Search v2.0
Brian's tip this week is to let us know about Job Search, a Free Palm OS app that can be quite helpful when you're out there job hunting

iPhone Version 2 Poised to Strike


Lately, rumors have been so plentiful about a new 3G iPhone from Apple in June (maybe) that the venerable New York Times has published a summary of what is known, not known, and in between.

The new so-called 3G iPhone, which some reports say has already been manufactured in large quantities and shipped to the U.S., boasts (or not) a new round of Palm-killing features, including compatibility with the faster "3-G" networks.

Apple inflicted the iPhone on the world last June. Lately, sales have declined to a mere 600,000 per month, according to the Times article, aptly titled "The Guessing Game Has Begun..." The Times' John Markoff does a great job of summarizing the facts, the rumors, and some of the rampant conjecture. There's even a section on the likely problems that the new device will face.

What's this report doing on a Palm-centric website? Keeping up with the competition. I hope.



Palm Readies the Palm 2.0 OS
Ed Colligan talks about the forthcoming Palm 2.0 with David Flynn of APC

Palm Addict Turns 9!


I'd like to shout out a Happy 9 Year Birthday to my Friend Sammy McLoughlin and the Palm Addicts website!!! Congratulations Sammy and gang at Palm Addict! I've been reading the website for many years. It was my first Palm related website I found after discovering the world of Palm devices, and there was always so very much information at hand. The site has grown a lot over the years and still looks great and is still going strong! Cheers to you Sammy, and I hope to see Palm Addict continue to grow over the following years!
OK so we just did it, we have just turned 9 years ago. 9 years ago exactly we sat on the rooftop at White Street Tribeca with a bottle of beer, it was a scorcher that day and decided, ok lets give put together a website, posting stories on how people use their Palm handheld devices. We did it and have updated the site every day since then. So that's it we are now on our way to our 10th Birthday which we will celebrate next year. I want to thank all the writers and editors over the last 9 years who write for the site on a voluntary basis, thanks to all of the readers who come and visit my site on a daily basis with many of you having been with my site since 1999. Thanks to all the well wishers, readers, writers from other gadget sites and of course our own writers here at PA.
Here's to 9 more years and many more Sammy! ;-)



Testing the Freedom Blade
I got a Freedom Blade recently and tested it on my Palm Treo 680 and Centro. Read on to find out the results...

Treo 850 Full Specs Leaked
Looks like more leaks have sprung forth on the GSM Treo 850

Charm Your Centro
There are some cute charms available for the Centro. Let's check out a few...

Treo Software Roundup - v052308
In this week's roundup, we've got new programs for the Palm OS like Rampart Illustrated First Aid Guide, Apt and Webbie. Some updated Palm OS apps are Softick Audio Gateway and Lightspeed. New for WM are Skybox and Panoramic Sudoku, and there are updates to PDATuner PRO Live Online Radio & TV and Golden Skull.

TreoCentral TreoCast Episode 44
This week Dieter can't stop talking about how the Treo 800w looks, but there's also other pieces of news and communiques from the community. Listen in!

Fictionwise Celebrates 8th Anniversary With 25% Off Sale
My favorite eBook haven has been at it for 8 years and they're having a 25% off store-wide sale

More Silly Season Fun: Treo 850 (GSM) Pics Appear
Good ole Silly Season! It's here and I'm loving it! Let's look at a couple of pics that have emerged of the GSM Treo 850...

G'Day, Centro. Palm's Little Wonder Launches Down Under.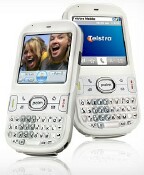 It seems nothing can stop Palm from spreading the Centro love. On May 26, prepaid customers on Telstra's network will have another phone choice. Available in the attractive Glacier White color, Telstra customers will be able to access exclusive BigPond content on their Centros as well as use the familiar (aging) interface that the Palm OS offers. Offered at $299, the Centro will be a unique prepaid offering as most available handsets are standard or feature phones. A quick glance at competing wireless companies in Australia came up empty in prepaid smartphone offerings, though you have to wonder how many people will be ready to pony up that many Australian dollars for a prepaid, locked phone. Apparently Ross Fielding, executive director, Telstra Product Management, feels differently:
"As the first provider of this unique smartphone in Australia, Telstra is demonstrating its commitment to giving customers the best choice of Pre-Paid products and services."
The Centro is exclusively being offered Down Under through Telstra and will be locked to their service, though PIC is reporting that a future unlocked version is not to be ruled out.
[via PalmInfoCenter, Palm.com]
Palm Banking On New OS To Be Their Saving Grace?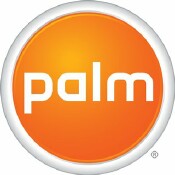 At the recent JPMorgan Technology Conference, Palm's CFO Andrew Brown was grilled by Morgan analyst Paul Coster. Cutting straight to the chase, Coster launched into a storm of questions regarding Palm's future plans and yet-to-be-announced product releases. Brown dodged all questions regarding planned product, a not-so-surprising move as companies are keeping plans closer to the cuff in an increasingly competitive smartphone world. One thing Brown made abundantly clear - Palm has a lot riding on its new Linux-based OS slated for release later this year.
"What was made clear is that Palm will have a next generation operating system based on Linux ready by the end of this year, though on what type of product it will be delivered, Brown wouldn't say. He echoed the comments of Steve Jobs, Apple's CEO, saying that hardware design will not be the winning factor in mobile devices. "It will be the software," said Brown."
In what has ended up a virtual beating as of late, analysts have turned on Palm, cutting their stock rating from Neutral to Sell. Apparently The Street was not impressed with what Brown had to say.

Does Palm have an Ace up their sleeve with their new OS? Is this just postponing the inevitable? Let us know what you think in the forums.

[via Barron's]



Tip o' the Week: tryda Directory Assistant
In this week's Tip o' the Week, Brian talks about a nifty and Free app that puts fast local 411 directory assistance on your Palm OS Treo/Centro.

Palm Launches "Virtual Development Lab" to Help Palm Application Developers
Palm is offering a new service to help application development for its devices

Sprint Discontinuing Broadband Direct
Update: Webhiway Communications will be buying Sprint Wireless Broadband Direct equipment from former sprint wireless broadband subscribers.

eBook Reading
eReading sure has come a long way

Side Shot of the Treo 800w
Here's another pic of the Treo 800w

iStyles now available for the Palm Treo and Centro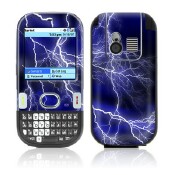 iStyles just announced that their high resolution adhesive vinyl skins are now available for your Palm Treo and Centro. iStyles has long had skins available for a variety of devices, but new to the list are the Treo and Centro. From the looks of their web site, there are 100 designs available. The skins are full color and printed on a premium vinyl for adhering onto your device. The company claims they use a patented re positionable and removable adhesive so they can be removed goo-free.

The iStyles are definitely "out there". But they look to be a way to show your own unique tastes, and probably offer some protection against at least case scratches. I have to admit, some of them look pretty cool.

The Skin set includes coverage for the front and back of the device for maximum effect. Each skin also includes a special download code for a free matching background wallpaper that works with any theme that allows the wallpaper to fill the entire screen. Well we wouldn't want them to clash now would we?



Picture of the Treo 800w
There's finally a picture of the Treo 800w and WMExperts has it.

Treo Software Roundup - v051608
This week brings new Palm OS software TreoSpot, TopicList Pro, and updates to Phone Technician and CorePlayer Mobile for Palm OS. In WM, we look at Fizz Alarms, Lexisgoo English Dictionary, an update to Softick CardExport for Windows Mobile, and more...

Versamail Problems on Centro
TreoCentral forum members have posted about having problems with their Versamail on their Centros due to Gmail/IMAP

AT&T to Boost 3G Speeds up to 20 Megabits Per Second by 2009

AT&T announced Wednesday that it plans to boost the speed of its 3G wireless network to speeds of 20 megabits per second in 2009, paving the way for over-the-air downloads that are more than five times faster than what customers are achieving today.

According to an AppleInsider article, AT&T's mobility chief Ralph de la Vega spoke at the Morgan Stanley annual Communications Conference on Wednesday and said that engineers already have a version of AT&T's HSPA (High Speed Packet Access) 3G network up and running in the labs at speeds of 7.2 megabits per second, which is approximately double the theoretical throughput of its existing network.

AT&T plans to transition to HSPA release 7 in 2009, delivering even bigger speeds exceeding 20 megabits per second. de la Vega said that the upgrade will require few if any hardware modifications to the company's infrastructure and will instead be a smooth transition achieved largely by a software upgrade to its electronics.

Well, bring it on AT&T! As I've said before, I'll be happy to even get 3G in my area. I'd really be happy to have those upcoming new and faster speeds! Right now with EDGE, Blazer is just crawling along on my Centro like a snail stuck in molasses.



TreoCentral TreoCast Episode 43
Mike returns to us this week to discuss the new Skywriter rumors. We have a ton of listener voicemails and emails this week - so listen in!

A little Palm financial news

Palm, Inc. announced today that their Chief Financial Officer Andrew J. Brown will be present at the 36th Annual JPMorgan Technology Conference in Boston on Monday, May 19th, 2008 at 3:40 p.m. Eastern Time.

Palm invites investors to listen to the live webcast at http://investor.palm.com/events.cfm.

In other Palm news, I read today over at Tech Trader Daily that UBS analyst Maynard Um cut his rating on Palm to Sell from Neutral, with an unchanged $5 price target. Palm today is down 18 cents, or 3%, at $5.76.

According to the article, Um says that Palm is on track for some new Treo products in the August and November quarters, but they face an increasingly competitive landscape with the pending arrival of the 3G iPhone and the expected July launch of the 3G Blackberry Bold by RIM.

Um also said that a Palm turnaround still relies on the success or failure of its new Linux product (Nova) which won't be launched before the first half of 2009 "at the earliest."



Tip o' the Week: Balance Your Checkbook!
This week Brian looks at a sweet little app for your Palm OS Treo or Centro that will let you leave your checkbook register at home!

Momail Mobilizes Hotmail, Gmail and Yahoo! Mail

Momail has just launched support for all major email accounts including Hotmail, Gmail, Yahoo! Mail and other ISP mail. So all of the most popular vendors' email can now use Momail as their "Mobile Postman".
Momail is very easy to set up and use, and all emails are automatically optimized to the user's specific mobile model. The Momail user only has to select which email accounts will automatically be transferred to the mobile. And before the email reaches the mobile, an immediate and automatic optimization plus a spam and virus control will be performed.
With Momail's "Dynamic Sender" feature all replies will automatically be from the email address that the original email was sent to. All the emails from different accounts will arrive into the Momail "Superinbox" on the mobile. With Momail there is no limit of the number of email accounts that can be aggregated in the mobile.
"Mobile Postman continues our commitment to bring the best features to people on the move," said Roger Grönberg, CEO of Momail. "Momail is the only email where complexity and frustrating moments are taken away. We've done all the hard work on our side. There shouldn't be any for you."
Momail is free of charge and works on all mobiles with built-in email support. The service is available in the UK, in all Nordic countries, Austria, Italy, Germany and Poland. Many more countries will be added this year, beginning with the BeNeLux countries. For an updated country list please visit www.momail.com. I checked and you can try the beta test Momail in the United States.
HeroCraft ships Hexxagon game for Treo and Centro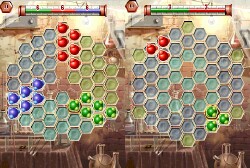 HeroCraft Games has announced the release of Hexxagon Labs, the logic game that Jennifer blogged about a couple of weeks ago. The game's demo can now be downloaded from the company's website. The direct download page is here.
Hexxagon Labs contains over a dozen arenas filled with intellectual challenges. You compete with computerized, artificial intelligence. And isn't all of it artificial anyway? Or you can compete with your friends, artificial or not, and pass the phone back and forth.
Funny chemistry, witty physics, exciting astronomy, the game includes 17 original levels that the company says are hard to solve. The goal of each level is to occupy as many cells on a field as possible, capturing enemy pieces. Your rivals are American and European professors whose brains are implanted in the game's artificial intellect system. Alfred E. Neuman is not one of them, I'll bet.
Before each level you receive astonishing scientific information that gives you the opportunity, when you have the chance, to show off your erudition and amaze acquaintances by your knowledge. The more you play Hexxagon Labs, the smarter you become. Figuratively speaking, that is.
Hexxagon Labs is available for a variety of mobile operating systems including Palm OS and Windows Mobile. If you visit the download page for a Windows Treo, you want the "Pocket PC," not the "Smartphone" version. All current Centros want the PalmOS version.
phone different and the iPhone blog have merged!
phone different and the iPhone blog have merged! The site is "the iPhone blog". From the new iPhone blog website:
It's with a lot of excitement and perhaps just a little pride that we're announcing the merger of the iPhone Blog and Phone different! Now all new, the iPhone Blog's excellent history of covering the iPhone is now fortified with all of the great content originally found at Phone different. Now and during the run-up to the iPhone 3G and the iPhone 2.0 software release, the iPhone Blog features the latest iPhone news, accessory reviews, editorial, commentary, and more.
In celebration of the two great sites, the iPhone Blog will be giving away great prizes to its readers! They'll continue the very popular iPhone 2.0 Wait-a-Thon plus they'll be giving away an iPhone 3G when it becomes available! Sweet! They'll announce the contest details later this week so watch that space.
Most importantly, though, the iPhone Blog is now the premiere site for you to find all of your iPhone news, tips, how-to articles, and reviews. We have an incredible team of writers - just check out all the posts from Phone different that have been added to the blog to see what we mean. We'll also feature a bi-weekly iPhone Podcast. Of course, the Phone different iPhone accessory Store isn't going anywhere, it's still your best source for any iPhone accessory you could imagine.
Go check out the newly merged site and read the full article! And Congratulations to both sites in the great merger!

Computer, mow! Is there a lawn in your Treo's or Centro's future?

Your smartphone is getting another new capability: mowing the lawn. The trick is made possible by a robotic lawn mower that you control with Bluetooth. The mower doesn't really need much control. It does its thing unattended, though it's quite a thrill to watch.
Kyodo America has been making robotic mowers for a while. No biggie, there. The new wrinkle is controllability by Bluetooth signals, for example from your Treo or Centro. The 30-pound, $3,500 robots navigate around the lawn, herded by a guide wire that defines the perimeter. They detect objects and mow around them, and automatically dock to their charging station when their batteries need a boost. The newer models even monitor grass growth to decide when to mow. The latest wrinkle, however, just introduced with the company's Model LB3500, is smartphone control.
Currently, only Palm's Treo 650 is mentioned in the LawnBott's compatibility list, and it's still undergoing testing. But there's always Blackberry. Indeed, Bluetooth usability in the United States won't work fully until the company fixes some incompatibilities with the European system for which the system was developed – a few weeks.
The robotics made the New York Times' fabulously tantalizing Circuits column list last week, but for the whole story, check out the Kyodo's dedicated mower website.
Politically correct ringtones?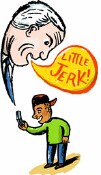 Looking for a way to show off your political views using your phone? Paul Loeffler at The Official Palm Blog has an article detailing how to add some politically oriented ringtones to your phone.
According to the article, Slate is providing the ability to easily download bi-partison political ringtones for a variety of phones. You basically can either text a message from your mobile phone to Slate's list of shortcodes, or from your phone's browser, you can select your favorite ringtone. Paul verified that the ringtones do work on the Centro, so the Treo should be set as well.
Once you've downloaded the ringtone, your next phone call will be the talk of the party (haha, party, get it?).
The ringtones are free from Slate, and all of the details are in this article.
Not sure I'm committed enough to anyone's campaign just yet, but for those of you who are - enjoy.
After Selling Over 1 Million Centros, Palm Decides To Sell Accessories
Seeing as I do not call the shots at Palm - or even work for them for that matter - I obviously have no say in what Palm does. However, with the amazing sales success that the Centro has turned out to be, it is surprising the limited amount of Palm-branded accessories available for their baby smartphone. Granted, there are plenty of aftermarket accessories available, but there has definitely been a shortage of official Palm add-ons. Apparently someone has gotten the message and Palm has announced two new accessories, a Centro-specific cradle (sans extra battery charger, which is a shame considering the small stock battery) and a new audio adapter. Not quite the whirlwind that I've been expecting to see, especially with the amount of new, first-time smartphone users Palm could sell accessories to, but it's a start.

In addition to the new accessories announced, apparently Palm issued a letter to retailers on May 1st repealing it's MAP policies. For those unfamiliar, MAP policies apply to the minimum advertised prices on products, usually put in place by manufacturers to maintain higher sales prices and avoid deep discounts. An interesting twist, the aforementioned cradle can be purchased for $29.99, a far cry from the $69.99 price point from the previous cradles. Is Palm singing a new tune? Perhaps Palm has their eye on saturating the market with these lower price points as opposed to higher margin products. What do you think? Sound off in the forums...

[via PalmInfoCenter.com]



Treo Software Roundup - v050908
In this roundup we've got Picture Dial, AD Max Icons Collection v.1 for Agendus, Datebk 5.1, ComShare, updates to Astraware Casino for Palm OS and Windows Mobile, and more...

iambic's Mother's Day Special: Free Agendus Professional With Any Gift Purchase

Jay reported on Kinoma giving away free copies of their Kinoma Player for Palm OS when you buy Mom a Mother's Day gift through TrialPay. Well, iambic is also having a Mother's Day Special.

Yep, if you buy something for Mom via TrialPay, you get a free copy of Agendus Professional as iambic's gift to you!

Through TrialPay, you can choose from a wide variety of gifts and services, including flowers, jewelry, event tickets and wine tasting packages. I'm sure your Mom would love any of those gifts!

So, wanna get something nice for Mom for Mother's Day and get yourself a great piece of software in the process? Head on over to TrialPay and start shopping! Go to TrialPay and sign in, and then follow the steps to shop and get Agendus Professional free!

Update: Get Agendus for Pocket PC Professional Edition FREE with TrialPay here.

Get Agendus for Smartphone Professional Edition FREE with TrialPay here.

Get Agendus for Palm OS Professional Edition FREE with TrialPay here.



Sharpen Your Cell Signal With The Freedom Blade
I've spotted another device that is supposed to boost your cell signal. Come on and check out a video of this gizmo in action...

New Palm Centro Commercial
There's a new TV commercial about the Sprint Palm Centro

Tip o' the Week: Grab Bag!
This week Brian presents a cool "grab bag" of neat little tricks inside the Treo/Centro. Come on, let's go take a peek inside the bag...

Palm Zeppelin and Skywriter enter launch process
TamsPPC has some information via a Palm insider about the Zeppelin and a device named Skywriter. Read on...

Sprint Treo 800w Release Date
WMExperts has gotten hold of the release date of the much talked about Treo 800w. Read on...

Why Can't Palm Put Some Pretty In The Palm OS?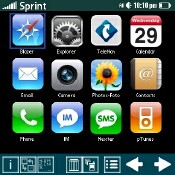 Being a Palm user in one regard or another for years, I've come to appreciate the simple, straightforward ease of use the operating system offers. Combined with a touch screen, Palm may not be the prettiest of operating systems, but what it does, it does well and pretty effectively. However, as time has gone on, devices have evolved in leaps and bounds over my first Handspring Visor with 2MB of user accessible memory. No doubt this additional memory and horsepower should help to create a more aesthetically pleasing user interface, but no - Palm has put little to no effort in making a prettier, flashier interface.

That being said, the question arises, why? Can the hardware/software not support these more graphic intensive interfaces? Third party developers have made amazing strides in this area, thus disproving that the OS can't handle it. The latest developer to push the envelope is forum user/developer ahsirg. Ahsirg was kind enough to forward me a beta version of his current creation, TouchLauncher (you can now visit his site to download a copy). Building on his previous launcher, iPhoneImitation, TouchLauncher adds drag and drop ability to rearrange apps in the launcher allowing you to list your apps in any order that you want. The old school icons from the native Palm launcher can be easily replaced with more modern versions. Feeling a little creative? You can download the TL IconPack Creation Kit to create an even more custom look for your Treo or Centro.

Though some may not appreciate the obvious likeness to the iPhone, this proves once again just how far behind Palm has fallen with the current OS. Just the fact that third party developers have had to create these eye-pleasing applications shows how far out of touch Palm is with their end-users. Palm, are you listening? There's only so much time and effort developers will be willing to hang on, as evidenced by how many have been throwing in the hat as of late.



Mother's Day Gift Ideas for the Treo/Centro Mom
Mother's Day is this coming Sunday, so get your Mom some accessories to dress up her Treo or Centro.

K7.net Offers Free Voicemail & Fax To Email Service

In my upcoming review of mVisualVoiceMail (look for it soon), I was presented with a dilemma - find a voicemail to email service. Since I don't use this service in my personal or work lives, I set out to find one that was inexpensive, or even better, free. A simple Google search will present you with a number of options & after visiting several sites offering varying differing types of voicemail options, I settled on K7.net. Since all I really needed was a service to email me voicemails, the free services offered by K7.net were perfect.

If you are after a robust service or rely on the voicemail from your mobile number, this service may not be for you. However, if you are looking for a simple voicemail and fax to email service, K7.net may be just the thing for you. Once you have signed up, they issue you a unique phone number that is yours alone. The only downside to the service is that their server keeps the messages for a maximum of 7 days and only up to 20 messages at a time. This shouldn't be an issue as K7.net emails the messages and faxes to you for listening & archiving. Of course, you can't argue with the price.



Another Palm OS Developer Giving Away Software: A Developing Trend?
Ellams Software has joined other Palm OS developers in making their software freeware. This seems to be a trend of late.

Using an AT&T phone on a pre-paid customer basis no longer excludes data services

AT&T has added a Feature Pack to give their pre-paid customers the option to use their data network. It's the same unlimited data service as their other plans, and the add-on costs the same.
The company named the new feature "Unlimited MEdia Net for Pay As You Go." That's capital ME, as in first-person singular. Cute, eh? For $19.99 a month - same as on their monthly plans - pre-paid customers can use MEdia Net on an unlimited basis.
The wonders of your smartphone, Treo or Centro, magnify with a data plan. However, take it from me, you definitely want the unlimited version. The data opens up internet radio, "over the air" software updating, and checking the weather with Blazer while you're traveling (raising hand, pointing at self). I'm sure you can think of other uses, too.
If you're on AT&T, with their Pay as You Go plan, you have to dial 611 from your smartphone at the beginning of each month to re-add the Feature Pack to your account. If you're on their older GoPhone Pick Your Plan plan, you can call AT&T Customer Service to switch to Pay As You Go service - and then call them every month to re-up.
Give 'em a day or two to get better organized before you call. When I looked around AT&T's website for some direct links to pass along, I engaged one of their live chat agents for help. I asked where a link might be to the new feature and got this answer: "The pay as you go service does not offer the data service." Guess the news hasn't yet filtered down to whatever planet their help chat is on.
Airline travel with lithium batteries

Palm.com reminds us all to understand the new rules put in place on January 1, 2008 by the U.S. Department of Transporation regarding rechargable, and as it pertains to us Palm and smartphone users, lithium batteries. The primary reason for the new regulations on lithium batteries seems to be related to fire hazard concerns.

Basically, when the lithium battery is in your Palm/Treo/Centro device you can either carry it on-board, or place it into your check-in baggage.

Bringing spare lithium batteries on-board

If you want to bring spare batteries on-board with you, be aware that there are some weight restrictions. Most consumer lithium ion batteries will meet the weight restriction if they are less than 100 watts, which would certainly include Palm batteries. Larger laptop and some professional audio visual batteries could exceed this restriction though. Check the exact details at this U.S. DOT website [edit: Thanks to Greg Hausman for pointing out that it's not the total weight of the battery that is the concern, but the amount of lithium (ELC - Equivalen Lithium Content) that the battery contains.]



Treo Software Roundup - v050208
In this roundup we're looking at IEO-Mileage-Track, Salesman, an update to The Missing Sync for Palm OS, an update for EyePhoto for WM and more...

Two German firms patent a texting system that smells. Literally.

Wake up and smell the coffee - if someone texts you a coffee scented message, that is. The Local, an English-language German news website, is reporting that two German firms have patented a system that can send scented - you read right, scented - text messages between mobile phones.
According to The Local, the chip that does the deed contains around 100 pleasant possibilities, including vanilla, rose, and cinnamon. The chip was developed by the Institute of Sensory Analysis and Marketing Consultancy in Gottingen, along with Oberhausen-based Convisual, a services firm. It's expected to be on the market in one or two years.
No word on when the stinky version will appear. Then you could text a stink bomb to those who deserve one. Or not.
According to the article, Partners in the project announced the patent for the smart card-sized chip on Tuesday. The project has been around eight years in the making.
"People will be able to send the smell of the beach and sunshine to their friends when they're on vacation," Convisual spokesperson Sandra Wiewiorra told The Local on Wednesday... "Users could send flower scents for Mother's Day, for example...."
Users will of course need a scent-savvy phone. The News reported that the inventors are negotiating with some mobile phone providers on marketing and distribution plans for the chips, which could have applications for branded advertisements and adding a "sensory element" to electronic games.
Sling Player Mobile Updated for Windows Mobile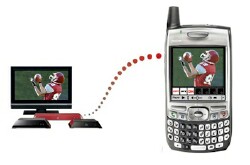 The ultimate look-what-my-phone-can-do gadget, the Sling Box, transforms your smartphone into a virtual time-space continuum-shifting machine. If you happen to be running Windows Mobile on your Treo then you're in luck. You'll want to saunter on over to Sling Media's website to pick up the free update to your Sling Player Mobile. The update to 1.6 can be downloaded from a PC or by directing your phone browser to www.slingmedia.com. No specifics have been given on what has been updated (this seems to be a small update for most Treo users), but additional phones have been listed in the "Officially Tested By Sling Media" list ...(looks for confetti)

Interestingly enough, the Treo 500v is not mentioned in the compatible phones for the Windows Mobile Smartphone version. Any brave 500v owners want to take the dive and let us know if there are any issues?

Discuss this in the forums...



TreoCentral TreoCast Episode 42
A special TreoCast this week: we're joined by The Cell Phone Junkie's Mickey Papillon. We chat about the Treo 750 and get his perspective on the major carriers in the US. It's a service smackdown!