Tip o' the Week: Twitter in your pocket!
This week Brian lets us know about PocketTwit, a Free app which gives you many of Twitter's features on your Treo...

No Lost Love From AT&T in Proposed Sprint-Clearwire Deal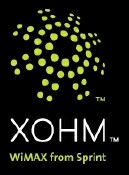 There is no question that Sprint has had its share of ups and downs. Rumors of merger talks, high churn rates and that whole Nextel deal that never quite panned out quite like they planned. The latest round of knocks comes courtesy of friendly competitor AT&T over Sprint's WiMAX division's proposed merger with Clearwire.
Wireless company mergers are all the rage and the FCC aims (hopefully) to maintain an air of competitiveness in the marketplace. AT&T, however, is contending that Sprint & Clearwire aren't receiving all of the "regulatory scrutiny that they should on the deal."
Sprint fired back to AT&T's complaint with a statement of their own:
A spokesman for Sprint said that the companies have documented for the FCC on a county by county basis how much spectrum they would hold after the merger, and that nearly 50 public entities had filed similar comments in support of the proposed merger.
It should be interesting to see how this pans out. With 4G still very much in its infancy, you have to wonder if AT&T is crying wolf because of an absence of their own 4G rollout, tentatively planned for 2012. Seriously guys, can't we all just get along?

[via WMExperts, Brighthand]



Sprint Web Launch
Sprint recently launched Sprint Web on 40 plus popular Sprint phones, including the Palm Centro.

Sprint AIRAVE confirmed for August 17th
We heard that the AIRAVE service was coming this month, but now Sprint says that it's coming on August 17th...

TreoCentral TreoCast Episode 49
Dieter and Mike discuss the news of the past two weeks in their first ever 49th podcast! Plus -- a huge listener email section and the Foleo, one year later. Listen in!

Customer Service Robotics
Jay talks about Nuance Mobile Care, a new customer experience...

Could Palm Have a Earnings Surprise in FY Q1?

According to a post by Barron's Eric Savitz, Palm (PALM) might have an upside surprise in its fiscal first quarter (which ends in August). In a research note published on Monday, RBC Capital's Mike Abramsky raises that possibility referencing the company's 10-K filed on Friday. In it, Palm disclosed a Q4 backlog of $238 million, up from $185 million one year earlier, and $121 million two years earlier.
"He writes that past precedent finds Q1 revenues have been 1.6x-1.9x Q4 backlog. Use the lower number, and you would get $413 million, or well above the current Street consensus of $324 million. Abramsky says that would imply a loss for the quarter of 4 cents a share, versus the Street's estimate of a loss of 18 cents."
Needless to say, the upside is being driven by the new Treo 800w at Sprint, as well as the Centro orders coming in from the three major carriers (Sprint, Verizon and AT&T).
Perhaps this should be viewed with cautious optimism. There are a few other points made in Savitz's post worth noting.
Hoo-rah! 800w Bluetooth Voice-dialing is Here (already?!)!
I talked about it on Friday and Palm delivered. Just click here to reach Palm's support site to download software to enable voice dialing over Bluetooth wireless technology on the Palm Treo 800w from Sprint. The web page states:
"This software download will enhance the convenience of hands-free calling, as it will enable the use of your Bluetooth headset or car kit to initiate "voice calls on the Treo 800w via Voice Command voice dialing software."
We'd love to hear from anyone who has downloaded this. Please share with us your experience.



Palm Sells 2 Million Centros
Palm has now sold 2 million Centro smartphones

More Women "Get" Smartphones...

Earlier this year, a buyer survey revealed that Palm had twice as many women Centro customers as they had users of its traditional Treo products, which are more business friendly. Keeping that in mind, the next news item shouldn't be a surprise. Per a story by Whitney Coleman in The Witchta Eagle, it appears that women are embracing smartphones to organize their lives.
"Busy local mom Lisa Hilyard, 38, says that her Treo smartphone keeps track of everything from grocery lists to her two kids' whereabouts. "It keeps me on task," Hilyard said. "If I need to remind myself to do something, it will go off and I'll say, 'Oh yeah, I forgot I have to do this.' "
According to research from Nielsen Mobile, an industry-tracking group, the number of women using smartphones to organize their lives has more than doubled in the past year. Per the story, more than 10 million women have adopted the business-born phones for Internet, e-mail and calendar access, storage of thousands of phone numbers and often camera and video capabilities while on the go. One interesting example of an application for moms on-the-go, is Baby Insights, a program that tracks an infant's eating, sleeping and medication cycles, which runs on Windows Mobile devices. As the number of women users continues rise, you can expect more software developers to be reaching out to this growing market.

Travel Genius by HeroCraft

HeroCraft has announced the upcoming release of the unique geographical quiz game Travel Genius for PDA & Smartphones.
Travel Genius sets out to prove that learning can be fun.
Travel Genius helps you test your world knowledge, get to know more about our planet and make the whole world seem like a smaller place.
This ingenious new game puts you, the intrepid explorer, through your paces as you navigate your way to capital cities, oceans and seas, mountain ranges, famous battlegrounds, landmarks and much more.
Play a simple game, progressing level by level through exotic locations or test your mettle in a timed game where speed is of the essence as you track down those hard-to-find places. Perform well enough and you'll be able to access the frantic finger flexing bonus game!


Centro Intro Pt 11: Attaching a Picture to an Email
Sending and receiving email on your Centro, and how to attach a picture.

Slydial Helps Further Avoid Human Interaction

Ever since its introduction, Caller ID has made lying about phone calls all that much harder, whether you are the one making the call or on the receiving end. Short of gambling on the off-chance of actually having to talk with someone, what options are we left with? Fear not human avoiders, Slydial has a solution for you. No more waiting and hoping that no one answers your call, Slydial will give you a surefire way to avoid any actual human interaction. Simply call up the service (they even make it easy to remember: 267-SLYDIAL), enter the target phone number and you will be directly connected to their voicemail. Sweet! The service is free, save for the short advertising message that you must listen to.

Just think, now it is so much easier to break up with someone, just leave it on their voicemail without any worry of uncomfortable chatting and small-talk (is this on the same level as the Post-It Note breakup?). Seriously, talking is so overdone anyway, do we even need these voice minutes anymore?

Note: Click on graphic to expand.

[via Engadget Mobile]

Palm's 10-K filing reveals smaller acquisitions
Looks like Palm bought 3 companies last year, besides sealing its Elevation Partners deal...

Treo 800w Voice Dialing Over Bluetooth - Coming Soon

According to a web page Palm just posted in its support section, voice dialing over Bluetooth for the Treo 800w is coming soon. No doubt, that has folks snoopy dancing. Per our sister site, WM Experts, this was a highly anticipated feature that somehow didn't make the cut when the product was announced earlier this month:
"...One of the more anticipated features was the ability to use Microsoft's Voice Command 1.6 over Bluetooth (after all, that brilliant apps comes built into the device's ROM). This would allow you to hear the program's responses and reminders over your headset and just as importantly, bark your commands via the headset..."
This is a good sign because it appears that Palm is moving with a sense of urgency to increase customer satisfaction. Also, responding to competitive pressure from the iPhone 3G, they probably want to establish that voice dialing is "good to go" as soon as possible. Palm's post says to "return to this page in the coming days for the download and details."



800w Threads are Churning
If you've just bought a Treo 800w or are thinking about buying one, you should check out the forums because they're hot with 800w threads. Let's look at the one about Today Screens...

PdaParts Disassembles the Centro

I just read over at TamsPalm about a video by PdaParts of a Centro being disassembled for a screen replacement. I hope I never have to see my Centro taken apart like that for anything. Of course the guys over at PdaParts are pros and have been doing this for years. They sell lots of PDA parts, although TamsPalm notes that their stock seems to have dwindled recently:
industry insiders tell us that parts are no longer available for the latest devices
Well, I wasn't aware that their stock had dwindled since I've hardly ever had to buy spare parts for any of my Palm devices. I once had to buy some tiny screws for my Tungsten T3's slider, but that's about it. I've been fortunate over the years and my Palm's have been in great condition.
If you're curious about the inner workings of a Centro, head on over and watch this interesting video. Of course I wouldn't advise anyone to attempt repairing their Centro because as the video warns, this will void your warranty. LOL, ya think? ;-)
Better than ICE... Setting WW Standards for Emergency Contact Info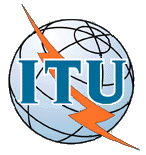 The concept of ICE, short for In Case of Emergency, is a brilliant one considering the number of people who carry a cell phone. It is nice to know there is a way to speed dial an emergency contact should the need arise. Many carriers have made this a standard feature within the Contacts area of the phone.

This week, the U.N. International Telecommunication Union (ITU) took this concept a step further by proposing a standard way to indicate the emergency contact that would be understood globally and universally.

According to this AP story, the ITU, an impartial, international organization which helps coordinate the operation of telecommunication networks and services within government and the private sector, has proposed that people start the contacts in their phone address books with the Arabic numerals ("01," "02," and so on), which tend to be universally recognized.

For example, a dad's contact number would appear as "01father," with "father" substituted with the equivalent word in other languages. That way, firefighters, police and other emergency workers would know to look first under those numerals to find the next of kin and other key contacts.

Since people are just getting comfortable using the ICE approach, it may take a while for this proposed system to be adopted. Per the story, ITU said it would work with the nonprofit organization ICE4SAFETY to promote the alternative.



Treo Software Roundup - v072508
This week we look at HandReview and Pyramid Solitaire, both new for Palm OS. Updated Palm OS apps include Skinner, Destaller Pro and Memory Scanner. New in WM is InterKey Standard and Message Alerts. Some updated WM apps are FairwayWatch, Skb Group SMS and Scheduler, and more...

Electric Blue Centro: Hands-On
I got an Electric Blue Centro and am sharing some unboxing pics...

Tip o' the Week: Camera to Qipit!
This week Brian talks about Qipit, a free mobile online copy service

Will the BlackBerry KickStart be a Centro Killer?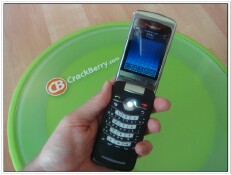 Kevin over at our sister site CrackBerry.com has posted a great hands-on review (part 1 of 2) of a yet to be officially announced or released BlackBerry smartphone, the 8220, codenamed "KickStart". Kevin and the CrackBerry team were the first to get their hands on a KickStart. Way to go Kevin!
The KickStart will be the first BlackBerry clamshell flip phone made by RIM. The KickStart will most likely be an introductory smartphone like the Centro, targeted at first time smartphone users.
Kevin noted that the leaked images of the KickStart back on April 30th pushed RIM's stock up nearly 5%:
...and for good reason - it showed the world and investment community that RIM wasn't afraid of reinventing and targeting opportunities outside their norm. No, the KickStart doesn't feature the same high-end hardware and all-in-one functionality of the Bold nor have the same allure that a touchscreen BlackBerry proposes, but that doesn't mean we shouldn't get excited about this device. It may not be something that existing BlackBerry or other smartphone users will flock to, but if it hits store shelves at a reasonable price it should be a top pick for flip phone lovers and feature phone upgraders, which should mean CrackBerry nation is about to get a whole lot bigger, and that is exciting.


TreoCentral "Guess the Release Date" Giveaway: Treo 850 Extras
It's only fair that TreoCentral have a contest similar to the WMExperts recent Rumortastic Giveaway. Yep, we're giving away a Palm Treo 850 to the lucky person who guesses the correct release date!

Palm Announces New Sprint Centro Update, My Location Is A Go

Well I'd say it's about time, but that would be an understatement. For those Sprint Centro owners who thought that only the GSM users could have all of the Google Maps My Location fun, your time has come.
Palm announced the availability of the new update for said Centro owners on their official blog today. You'll need about 15 minutes of your time and can choose from two different update methods (expansion card or the old-fashioned sync cable). Things seem to have gone pretty smoothly on my trusty phone, so hurry up and head on over to the Palm update page and get some of that My Location goodness - one thing that they do fail to mention is that you will need to get the latest version of Google Maps (umm...hello, oversight much?)
Read - Palm Sprint Centro Updater Page
Read - Official Palm Blog
Adios, Treo 755p! We hardly Knew Ye...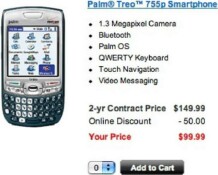 Psst! Hey, Verizon customers! Hear this... If you've been eyeing a Treo 755p but have delayed pulling the trigger on getting one, you might want to jump online and act now. According to a report by Kris at PalmInfocenter, a Verizon spokesperson has confirmed that they are "phasing out" the Treo 755p in favor of the newer Centro. And if you go to the Verizon website, you can snatch yourself a 755p for the same price as a Centro, $99.99.

Now to put that in context, in December 2007, when Verizon introduced the 755p, you could get it for $299.99 with a 2-year contract (after $100 instant online discount $50 mail-in rebate) or $579.00 directly from Palm without a contract.

And as a refresher on what's hot about the 755p from Verizon, back when it launched, Andrew from our sister site, Treonauts wrote about the Treo Voice Dialing software (included in the box) which allows you to place a call, launch an application, even initiate a text or email message with just the sound of your voice. That's something iPhone folks dream about. He also remarked, "...I personally feel that the lighter and slimmer form-factor with no protruding antenna will make a significant difference for those Treonauts looking for a slicker alternative - it's certainly much better looking than the Treo 700p."

Treo 755p vs. Centro? Verizon customers better act quickly before the decision is made for them. One more thing to note: The Verizon spokesperson said they will continue to provide customer support for the Treo 755p. You can probably count on Palm to support you as a Plan B.



Skinner for Palm OS Treo 650/700p/755p/Centro (CDMA) Updated
Skinner for Palm OS Treo 650, 700p, 755p, and Centro (CDMA) has been updated to version 3.6.

Palm SDHC beta available

PalmPowerups reports good news for many Palm users. Treo and Centro users can already access SDHC cards allowing storage all the way to 32GB currently. However, other Palm users have been left out in the cold since the Palm OS for those devices has been limited to SD cards only. And that means 2GB maximums. PalmPowerups has released a free beta driver to allow these Palm devices to access SDHC cards. In addition to the ability to use larger memory cards, users will experience faster access, and card access will not shut off in low battery conditions.
PalmPowerups states:
Palm Inc has repeatedly refused to write an SDHC driver for their handhelds. This has long been regarded as a lost cause by most Palm owners. Luckily Palm Inc are not the only ones in power to help. PalmPowerups to the rescue! We've been hard at work creating an SDHC driver for your devices. It is very difficult and has been one of the most complex projects we've ever undertaken here. It is made harder yet since each individual device needs to be uniquely supported and programmed for.
The PalmPowerups article contains caveats as well as instructions including getting the proper FAT32 driver if needed for your device, and how to get the trial version running on various platforms (note: this requires several steps depending on your hardware, so it probably isn't for the newbie).
What happens in Vegas, can be booked from your Mobile...

A lot happens in Vegas, as we all know. That's why websites like VisitLasVegas.com are helpful when planning a trip there because you can reserve tickets to shows ahead of time. But what do you do if you happen to be already in Vegas and find yourself with some extra time on your hands? Chances are, you haven't schlepped your computer with you.
The old-fashion way is to track down a concierge to help you out. The "new-fashion" way is to get help from "Mobile Concierge" and "Box Office in Your Pocket," two new applications brought to you by VEGAS.com, the largest seller of Las Vegas show tickets and source for Vegas information.
According to their announcement, these applications are the first-ever deployment of mobile show ticketing in Vegas combined with mobile concierge services.
Dial Up A San Francisco Parking Place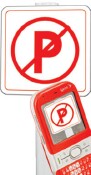 If all the planets are properly aligned, if you're holding your mouth right and if you avoided walking under that ladder, you might, just might, be able to find a parking space in San Francisco. Or anywhere, really, but San Francisco is about to try to help. With your smartphone.
This fall, the city is planning to fit 6,000 of its 24,000 metered parking places with a wireless sensor that transmits the status of the spot, available or (just my luck) occupied. Nearby drivers will be able to find empty spaces by looking at maps on the screens of their smartphones.
According to this story in the The New York Times:
They may even be able to pay for parking by cellphone, and add to the parking meter from their phones without returning to the car. Solving the parking mess takes on special significance in San Francisco because two years ago a 19-year-old, Boris Albinder, was stabbed to death during a fight over a parking space.
"If the San Francisco experiment works, no one will have to murder anyone over a parking space," said Donald Shoup, a professor of urban planning at the University of California, Los Angeles, whose work on the pricing of parking spaces and whether more spaces are good for cities has led to a revolution in ideas about relieving congestion."


eBooks: So Many Categories to Choose From!
Following up on my eReader article from yesterday, let's see what a TreoCentral eBook reader wrote in to say. Plus let's look at the many categories of eBooks we have to choose from...

Opera Mini 4.1 for Palm OS Treo/Centro

We reported yesterday on Opera Mobile 9.5 Beta for Windows Mobile being released. Let's not forget about Opera Mini for our Palm OS Treos.
I read an interesting article over at Palm Addict this morning in which one of Sammy's readers wrote in and talked about installing the latest Opera Mini 4.1 on his Palm Treo 680.
Unfortunately, Scotty had some problems when trying to open the app:
When I tried to open the Opera application, after it started the initial launch setup, all I got was crash, reset, crash, reset, crash, reset...All my excitement was dashed!!!
But Scotty found the answer to getting Opera Mini to run on his 680 after a little help from WALL-E and Google.

You can find out how Scotty got Opera Mini to work on his Treo 680 by reading the full article.

TreoCentral forum member unclejung also gives instructions in this thread on how to get Opera Mini running on your Palm OS Treo/Centro. Looks like you'll need Java Virtual Machine software to get Opera Mini working properly. Head on over to the forums and read unclejung's tips. You can download Opera Mini here.



Treo Software Roundup - v071808
In this week's roundup we've got DVD Catalyst Free, BlackJack Classic, Bonsai 4.2.7 and more for Palm OS. Plus Opera Mobile 9.5 beta, MASPware HandNotes, Down Call, and more for WM.

Opera Mobile 9.5 Beta Released
Opera Software has released the first public version of Opera Mobile 9.5 beta. Looks like some good stuff for our WM Treos.

Palm: Delaying The Inevitable Or Back In The Game?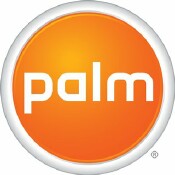 There is an interesting read over at Smart Device Central regarding both Palm's future and storied past. After reading through Jamie's commentary I find myself wondering if he is correct in his speculation about the direction that the company is headed. While it is hard to argue with the cold hard facts – Palm's aging, limited OS, questionable decisions and failed products (let's not even get into the whole Foleo debacle) Palm's future is somewhat unwritten at this time. And being an independent company, this leaves their success or demise completely in their, ahem, palms (sorry, couldn't resist).
With the recent entry of the 800w on Sprint, Palm has essentially caught itself up to the competition (at least in this blogger's eyes). Though this may not have been quite the revolutionary device that some may have hoped for, this evolutionary device is definitely a step in the right direction. And with the continued success of the smaller Centro smartphone, Palm has indeed bought itself some time. However, the key here is to remain focused and not make the same mistakes that they seem to make over and over. And while the business-targeted 800w may command a premium price over it's Centro line, it is the consumer sales numbers that will help to continue reclaiming a larger percentage of the smartphone market - keeping the Centro line fresh and exciting will be key. Let's just hope that Palm can deliver on their promises when their new OS finally surfaces, another humiliation like Cobalt and Palm may have indeed just dug its own grave.
[via Smart Device Central]
Palm Infocenter Looks at the Electric Blue Centro
Ryan over at Palm Infocenter has gotten his hands on the new "electric blue" Palm Centro. Mmmmm, nice! I believe I'm starting to like that electric blue more than the cobalt blue.

Ryan says that the electric blue color is very vibrant and really "pops" in person. He also said that the color has a subtle sparkle finish that isn't overwhelming with sparkle. I've always thought that a little sparkle looks great and is a really nice touch.

Ryan points out that the included stylus matches the electric blue Centro. That's good to know. I just wish that the styli of late weren't so flimsy. Remember those nice metal styli with some heft to them? Ahh, those were great! I especially loved the telescoping metal stylus on the Tungsten T3! And the Tungsten E stylus was a great one too. But I can understand Palm wanting to save some money. I'd rather have a flimsy stylus anyday than a flimsy Treo or Centro body. My Black AT&T Centro feels really solid and I love it!

Ryan has lots of juicy photos of the electric blue Centro so head on over there and get a look! They are definitely drool worthy. My favorite one is the pic I included here showing the backlit keyboard in the dark. Now is that sweet or what? Thanks for the look at the electric blue Centro Ryan! ;-)



Tip o' the Week: Always Camera Ready!
Brian talks about useful our Treo's camera can be in this week's tip

In a Reading Mood? Grab an eBook!
If you're in a reading mood, download a good eBook on your Treo or Centro and relax...

TreoCentral TreoCast Episode 48
This week we discuss the Treo 800w, Treo 800w, and also a little Treo 800w. Plus: some general Palm news and your email. Listen up!

Applications are what will differentiate the iPhone from Palm and Blackberry

The new 3G iPhone is impressive, but it's not the new hardware that is the most exciting aspect. After all, both Palm and RIM have (or soon will have) competing hardware platforms containing GPS, Wifi, Bluetooth, and high speed network access. In the case of Palm and RIM they even have actual keyboards. So if the iPhone does achieve market dominance it will likely be due to the software available.
The App store in iTunes is now in full swing. With Apple reporting sales of 1 million 3G iPhones, and the downloading of over 10 million apps in the first 3 days, we are starting to see just how powerful the concept of a well integrated application store can be when you have a captive audience. When you consider that the iPhone 2.0 software necessary to access and install these apps is less than a week old, achieving 10 million downloads is certainly impressive. Granted approximately 25% of the 500 or so applications are free, but you have to believe that the quality of applications available will be going a long way to persuade iPhone and Touch users to spend some money on the non-free as well.
Talking about the initial availability of 500 applications, Steve Jobs was quoted as saying:
"This is the biggest launch of my career"


Treo 800w Review Roundup
Let's take a look at some of the reviews around the tech world of the Treo 800w on Sprint

Verizon's First Open Network Device Sends Text Messages, Saves Fuel

The first device to be released that takes advantage of Verizon's Open Development Initiative may not be what you were expecting. It's not a cool flip, a svelte slider or even an advanced touchscreen phone. As a matter-of-fact, most people will never even see the product, though they may appreciate the job that it does. This rather plain looking device monitors fill levels of holding tanks (think large fuel tanks) and will send off a text message alerting the customer when the tank goes below a certain level.
Though the average reader may find this device boring and mundane, a device such as this can translate into saving fuel, time and money. With prices escalating everywhere on almost everything, anything that helps to lower costs is certainly a welcome addition.
Under the Open Development Initiative, wireless devices that have gone through Verizon's certification can connect to their wireless network. Verizon will wholesale the network access for the devices but will not provide customer support.
[via Yahoo! News]
image credit: Associated Press
Sprint's SERO Is Out, EPRP Is In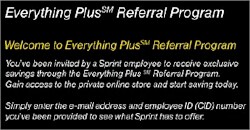 All good things must come to an end - three-day weekends, full body massages and now the Sprint SERO plans that we have known for so long. With only a Sprint employee's email address (now you also need the last three digits of a Sprint employee's CID) you were granted access to some of the best deals in wireless, with plans starting from just $30 a month for 500 minutes. The real savings was what was also included - all SERO plans included unlimited data, free minutes after 7pm, unlimited weekend minutes and from time-to-time the plans also included unlimited text messages. Until just recently, that is.

For those looking to save some cash on their wireless plans, the new SERO, now called EPRP or Everything Plus Referral Program, offers very little in the way of discounts. The new EPRP plans will include 500 or 1000 minutes for $59.99 or $79.99 a month and includes the standard all-you-can-eat text messaging, web access, navigation, Sprint TV, Blackberry Internet Services, pictures and video. You will also be receiving free long distance, unlimited mobile to mobile, night calling starting at 7pm and unlimited weekends. All of this boils down to a $10 savings per month off of the standard Sprint Everything Plans with a slight bump in minutes ($120 annual savings still ain't bad) but compared to the plans they are replacing, this is a far cry from a new good thing.

[via RCR Wireless News]



Palm Announces Sprint Treo 800w
Palm has officially announced the Treo 800w

Treo Software Roundup - v071108
This week we're looking at Atomize and TouchLauncher, new for the Palm OS, and an update to eWallet for Palm Handhelds. New in WM software is Pocket Finance Diary and Speereo Voice Translator. There are WM updates to Spb Backup and Resco Backup, plus more...

Forum Members Hands-On with Treo 800w
Some of our forum members already received their Treo 800w! Read on for some pics and Q&A...

AT&T Palm Centros $69.99 for limited time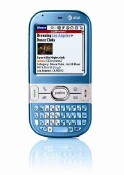 Palm and AT&T announced today a limited price promotion for the AT&T Centro, including the new electric blue.
You can get the AT&T Centro, the electric blue, glacier white, or obsidian black, for as low as $69.99 after a two-year service agreement and a mail-in rebate. This price promotion runs from July 11 through September 20.
The new electric blue Centro is available today, July 11 at www.palm.com/centro.
So go get your Centro for this low price while you can!
Sprint now taking orders for the Treo 800w (via Telesales)
Update: Looks like 16 or more forum members have already gotten in their order for the 800w! Some folks have been told that the device is "backordered". Maybe because orders are processed at local stores? gr2gztch mentions that as a possibility.
Malatesta over at WMExperts reported just a little while ago that Sprint is now taking orders for the Palm Treo 800w via Telesales. WooHoo!
You can call Sprint Telesales at (877-639-8351) and place your order today. The product ID is PTR800HK.
Malatesta reports that the previously stated price is still the same: $599.99 with $75 or $150 off for 1 to 2 year upgrades, plus a $100 mail in rebate.
He's also reporting that some folks on SERO are being asked for a verification email from a Sprint employee, but that seems to be the exception for now. And SERO customers don't have to switch plans to get the 800. Good to know!
Malatesta expects to receive his new toy tomorrow, and when he gets it, he'll have a sweet un-boxing! Now that'll be some good gadget porn, huh? ;-)
Treo 800w Data Sheets Leaked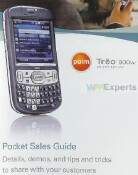 Looks like our sister site WMExperts has yet another 800w leak story to tide us over while all the iPhone 3G hoopla is going on and we await the Treo 800w.
Forum member Darth Pooh met with his local store rep who had some promotional materials straight from Palm, and Darth Pooh was able to get a couple of photos and then scanned them.
Malatesta says that these data sheets don't tell us very much more than we already know but that there are lots of new glamor shots, some cool shortcuts, and you'll also learn exactly what Sprint reps will tell you when they attempt to sell you the 800w.
Malatesta let's us know that we do learn:
"... it will ship with a standard and extended battery due to beta feedback"
RevA enabled out of the box
Qualcomm MSM-6800a chipset
GPS is standalone and assisted (noyce)
Talk time is "up to 4 hours" with 200 hrs standby
1150 mah battery (same as the Centro)
You can download the full 12 page sales guide here (while it lasts).
Lots of iPhone 3G News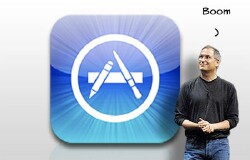 Those of you on the fence about getting an iPhone 3G would probably be interested to know that iPhone 2.0 is now Live! Yep, you can now download a crap load of cool apps via the App Store. Of course you'll need an iPhone or iPod touch in order to do that.
The iPhone 3G went on sale this morning in New Zealand so lots of lucky folks already have one in hand. Tomorrow is the big day for us here in the states.
Anyway, our sister site the iPhone Blog has an avalanche of iPhone 3G news today, so head on over there and read all about it!
Sometimes We All Just Need A CleanStart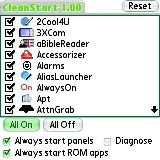 Over at PalmAddicts there was an interesting little tidbit that was written on a free app called CleanStart. As most Palm users are aware, beginning with Treo 650s, Palm implemented the NVFS memory system to ensure your data would remain intact even with long periods with a dead battery. This is much nicer than having everything wiped out unintentionally, though it has not been without its hiccups along the way.
That being said, if you are having issues with certain programs not loading correctly or would prefer to have more control over what loads and doesn't load, you may want to cruise on over to Freeware Palm and download CleanStart. The price is certainly good enough..
"CleanStart lets you control which applications get reset launch codes. In Diagnose mode, CleanStart also lists most of the applications receiving reset launch codes

This slows down the boot but may be helpful for diagnosing reset loop problems."

Of course, make sure that you back everything up ahead of time. And if you're not really sure what you're doing, be careful - you don't really want to be poking around with the ROM unless you are ready to deal with some very unintended consequences. .


Tip o' the Week: SMS Old-School
This week Brian shows us some neat tips on texting. Read on...

Lights! Camera! Action!
Here's Part One of Joe's 3 "how-to's" on helping you get the most from your Centro's (or Treo's) built-in camera.

MyPalm Beta Ending on September 1

Remember the MyPalm Beta site? I reported on the site last year. It's a new Treo owner resource site that gives registered members access to wireless delivery of software and services, 24/7 members-only phone assistance and interactive learning tools, a personal MyPalm account and homepage, and more. The site never came out of "Beta" and it's going to end on September 1st, 2008.
From the MyPalm Beta website:
The MyPalm Beta will be ending on September 1, 2008. Palm product and support offerings will be available to customers through alternative channels after that time.
My guess (and that's just a guess) is that there will be a newly overhauled program since we now have the Palm Centro and will be getting a couple of new WM Treos soon. Plus the fact that Palm is working on their new Palm OS - Nova.
Winterface for Win Mo devices. Remind you of any iThing?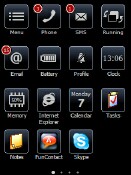 VITO Technology has released it's newest product - Winterface for Windows Mobile devices. Winterface gives your Win Mo device a new look and feel, and is actually a combination launcher, and task manager with plug-in capabilities. The product boasts the ability to customize virtually every aspect of the finger friendly user interface.
The software allows you to define many different screens containing icons for applications, settings and contacts. You can flip between the screens using finger gestures (hmmm, think I've heard of that somewhere before). Icons representing applications like the phone, email, SMS, battery, clock, calendar and memory can even show additional information, such as number of items, etc.
A single tap on any application icon launches the application. Tapping a contact's icon opens a menu with details and allows actions such as placing a call, sending an email or a text message.
As a task manager, Winterface allows switching between running applications, or closing applications.
Winterface costs $19.95 and has a free 14 day fully functional trial.
Take a memo: Audacity Audio announces new software

Audacity Audio has announced a new product for most Palm devices - Audacity Communicator. Audacity Communicator is an addition to Audacity Audio's suite of voice recording type applications. Communicator seems to be most targeted to mobile professionals, and those with personal secretaries or assistants:
Audacity Communicator is a productivity tool for the mobile professional. It is designed for lawyers, doctors, salesmen, executives, etc. to document and communicate while in the field. Using your Treo, record with the Audacity Professional voice recorder and the Communicator software transfers the file using the cellular data network. It happens transparently and automatically in the background so it doesn't disturb your normal handheld usage. The file is placed in your normal desktop Audacity Recordings folder and then alerts your secretary or transcriptionist.


Sprint Treo 800w Manual Found Online
A WMExperts forum member found the Sprint Treo 800w user manual

Big Box of Blocks Free in July for Club Astraware Members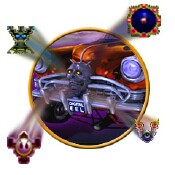 Hey, are you an Club Astraware member? If not, now is a GREAT time to join, as Club Astraware members can get Big Box of Blox FREE during July 2008! Existing Club Astraware members just need to log into their account to get their free copy of the game!
Big Box of Blox is a blox-stacking game taken to outrageous extremes! Players arrange the three-blox-high stacks as they fall. Match blox in groups of three or more, vertically or horizontally, to eliminate them - but that's not all! To me, this sounds like a hybrid of Tetris and Connect Four, or would that be connect three, hehe?
Don't just stack the blox. Smash them, blast them, mutate them or explode them in a shower of flames! Use special blox including jokers, bombs, frogs, mushrooms, fireballs and slot machines to clear the board before it reaches the top! This game really sounds exciting and I'm going to join Club Astraware just to get this game!
New Blue Centro for AT&T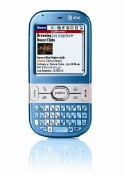 Palm's Official Blog is reporting that beginning this Friday, AT&T will make available a new Blue Centro - Electric Blue - to join Glacier White and Obsidian Black.

The Electric Blue Centro will be available starting this Friday in AT&T retail stores, or online at www.att.com and www.palm.com/centro. Sweet! What a wild looking color!

Palm's blog says to be sure to check back there on Friday to find out how they'll be making these eye-catching Centros more affordable than ever for back-to-schoolers from July 11 to September 20, 2008.



Google shows PalmSource site to be unclean
Google gives a warning for the PalmSource site but it's probably due to the Access name change and some leftover crumbs on the web...

Treo 800w to launch on Sprint July 13th; Later on Verizon

Dieter lets us know over at WMExperts that the Treo 800w will launch on Sprint first for $249 with contract on July 13th (or 10th for those willing to hunt it down early thru backchannels), then eventually come to Verizon.
Phone Arena reports that they learned that the 800w might be a Sprint exclusive for the first 2-3 months of its life. They've obtained documentation indicating that the 800w will launch 60-90 days before it launches on Verizon.
Someone asked Ed Colligan during the Quarterly Conference call about carrier exclusivity. Colligan replied:
You know, each one of the different launches will have a little different dynamics and -- but in general, they will be pretty broadly distributed early out the gate, and so I wouldn't -- you know, they are not going to be exclusive for any period of time, you know, in any particular region.
You can read more over at WMExperts.



Is Your Phone Ringing, Or Is That A Bird?
Jay fills us in on how birds can mimic cell phones

Sprint's SERO Plans For Smartphones Remain Intact, Despite Rumors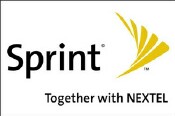 Ahhh, rumors. Don't you just love them? They pull at your heart strings and crush your dreams, and Sprint is right in the middle of this one. In a surprising move, Sprint supposedly removed smartphones from their competitive SERO (Sprint Exclusive Referral Offer) plans (now refuted.) SERO plans uniquely include data usage in the plan fee and reflect a substantial savings from conventional plans. Either this was a case of bad timing of a system bug with their online SERO ordering or Sprint was actually kicking around the idea of limiting its SERO offerings, but regardless, both current and future SERO customers can breathe a sigh of relief. Sprint has issued the following clarification:
"SERO customers continue to be able to purchase PDAs and Smart Phones and a variety of SERO rate plans continue to be compatible with these devices."
This would have been a major blow to Sprint, as their SERO plans remain some of the most competitive offerings of any wireless provider (and many of the subscribers are smartphone users.) For those not familiar, Sprint's SERO plan is a referral plan offered by their employees but has been routinely offered to the general public.



Treo Software Roundup - v070408
Happy 4th of July! We've got some software rounded up for you even though it's a holiday! Read on...

Treo 850 Accessory Spotted
I saw a case for the upcoming Treo 850 as I was browsing a website today

TreoCentral TreoCast Episode 47
This week Dieter flies solo and waxes on about Palm's chances in the smartphone market come 2009. Happy 4th of July, everybody!

Palm Hires Sidekick and Helio Designer for Nova
Sidekick and Helio desinger Matias Duarte has been hired by Palm to design Nova

Another reason I'm not getting an iPhone 3G
I won't be able to enjoy 3G speeds so why bother?

Touch-screen lawsuits hit Palm, Apple, HTC, and Others
A holder of touch screen patents has launched lawsuits against Palm, Apple and other companies...

Celebrate 4th of July with Astraware Fireworks!

Astraware has released an updated version of their popular FREE Astraware Fireworks application. Astraware Fireworks is a simple FREE application, showing sequences of fireworks flying and exploding into the air. This is a really cute app and I had it on my Treo 680 last year. Astraware Fireworks features a selection of patriotic backgrounds including the Statue of Liberty, Mount Rushmore and the Stars and Stripes, and offers a choice of stirring tunes including the Star Spangled Banner and Stars and Stripes Forever! I prefer hearing Stars and Stripes Forever as it has the upbeat tempo.

Astraware created Astraware Fireworks for their friends here in the United States to help us celebrate our Independence Day holiday! Thanks Astraware!

Astraware Fireworks is available for devices running Palm OS 5 and later and Windows Mobile 2003 and later. And this year Astraware has also made a version for the BlackBerry which includes the backgrounds and firework effects but doesn't include music.

If you want to put some fireworks on your Treo or Centro, head on over to Astraware and download the app for FREE! The app is available for a limited time only so grab it now as the 4th of July is almost here. I'm sure your family and friends will get a kick out of Astraware Fireworks!



Tip o' the Week: WordStreamer
This week Brian lets us know about a cool speed reading app for your WM Treos. And it's Free! Read on...

Jaunted Giving Away Palm Centros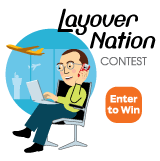 I had a Google alert letting me know that Jaunted, a travel website, is having a Layover Nation Contest.

Looks pretty simple to enter. You just think up a cool thing to do at any airport and then post a comment. The best of the best of ideas will win someone a free, 3-day trip to the Turks & Caicos. Runners up will win Palm Centro smartphones.

I know people who are stuck at airports all the time during layovers. I don't even fly, but if I did and had to stick around during a layover, I'd certainly have my Centro in hand and we all know the hundreds of things we can do with that little wonder.

I guess if the layover was extended, you could head out and see some local scenery. Anyway, the contest sounds like fun. I'd rather win a Centro than a trip myself. ;-)

To enter the Layover Nation Contest, head over to Jaunted.



Palm Releases Verizon Treo 755p Update
An update for the Treo 755p on Verizon has been posted on Palm's Support site...

Palm Shares Upgraded To Hold, Investors Still Holding Their Breath

The news of Standard & Poor's analyst Todd Rosenbluth upgrade of Palm's stock from Sell to Hold was a welcome bit of good news for the folks in Sunnyvale. Interestingly enough, it was not enough to reassure the market as Palm's stock continued its decline today, closing at $5.29 (down 1.86% on the day.) This upgrade doesn't get them out of the hot water yet, though, as Rosenbluth reflects:
We are still concerned about how PALM will succeed in a competitive smartphone market as the U.S. economy slows, and we believe increased marketing efforts will weight on PALM's profitability
It seems that the company that once innovated and lead in market share cannot seem to get their act together.

Palm has had a rough week. After reporting terrible earnings, their stock has been taking a beating (down over 18% since their earnings were reported) and opened up a feeding frenzy in the media. All of this is warranted, though, as losing $43.4 million in a quarter will shake the foundation of any long-term investor. Even with explosive worldwide sales of the inexpensive Centro, it was not enough to combat the declining Treo and handheld sales. Let's hope that these game changing plans for 2009 are enough to right this ship.

[via Barron's Tech Trader Daily]



Sprint Airave launching this month?
We've talked about the Sprint Airave before and now it's rumored to launch on July 15th

Verizon Roadmap Leaked
With more leaks than old frozen pipes, Silly Season continues with another Verizon roadmap