TreoCentral TreoCast Episode 51
Treo Pro, Treo Pro, Palm in the media, and your emails. Listen in!

Walk-n-Charge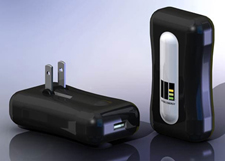 Saw a VERY interesting article at jkOnTheRun that mentions the scenario of converting your everyday movements into charge for your mobile phone battery, awesome! Read on for more info!

The project sounds to be in it's infancy, but from what I read - sounds VERY promising! Imagine going through your everyday routine: shopping, vacuuming, washing dishes, just playing with your children and at the SAME TIME, charging your phone battery in the process.

That's just what M2E Power proposes with its new technology! As Katie Fehrenbacher over at GigaOM points out, some of the countries with less than ideal power grids and where cell phones are booming could really stand to benefit by just such a technology!

I mention it's in the early development stages because, while the technology does work, it translates at the rate of one hour charge time for every 6 hours of movement. I, for one, wouldn't mind this trade-off in the least! In fact, it's an incentive of sorts to get me up and moving! I could stand to shed a few pounds anyway. Grin.

Stay tuned!



eReader Launches Mobile Site
eReader.com has launched a new mobile website where you can browse and buy eBooks right from your Centro or Treo...

Treo Software Roundup - v082908
This week we look at TouchBook, Map My Tracks, and My Gadget Info, all new for Palm OS, and Resco IDGuard, AFK SameGame and more for updated Palm OS. New for WM, we have Kinoma Play, Documents To Go Premium Edition for Windows Mobile Pocket PC and more, plus updates for WM apps.

Treo 800w USB and Battery Charging Update

I just read in our TreoCentral forums that Palm has released a patch for the Treo 800w USB and Battery Charger. Forum member aixguru found the update today. Great find aixguru!

Palm's support site states that the Treo 800w USB and battery charging software update is designed to address the following:

USB

If your device fails to detect any of the in-box USB accessories such as the power adapter, headset or sync cable, this update will resolve most of the detection issues.

Battery charging

When plugged into the charger, the device may not charge a completely discharged battery. This scenario is most likely to happen if you leave a dead battery for a few days before trying to charge it in the device.

According to Palm's support site, "This update is highly recommended for all Treo 800w devices."

You need this update if your software version is Treo800w-1.03-SPNT.

You can read more about the update and download it here.



Tip o' the Week: Unlocking Benefits
This week Brian talks about the benefits of buying an unlocked phone or having your carrier unlock your phone...

Part Two: Camera!
In Part Two of Joe's "Camera how-to", Joe gives some pointers on the best way to organize your Centro photos and how to maximize your pics as wallpapers or contacts.

Remote PC Access: Mobile Phone Plays Key Role in Two-Factor Authentication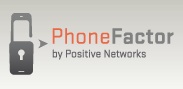 Getting access to a PC remotely, whether at home or at work, has often involved complicated procedures and the need to remember PINs and passwords that may be required to be changed every 30-days. Almost seems not worth the hassle.
No worries, Overland Park's Positive Networks, a leading provider of security products and services, has just announced that PhoneFactor, its phone-based authentication technology, is now available to LogMeIn users free of charge. It turns any phone (mobile or landline) into an authentication device, plus it has been optimized to secure access to computers using LogMeIn services.
Side note: You may recall that a year ago, LogMeIn was part of an announcement Palm made about bringing remote PC access capability to the Foleo mobile companion. LogMeIn provides secure connections between remote PCs over the web - enabling easy desktop remote control, data backup and file sharing.
CDMA Version of Palm Treo Pro Coming?
Update: Canada rumor. Read full story for update.
I read over at our sister site WMExperts about a hopeful rumor that HTC is working on a CDMA version of the Treo Pro for Verizon and/or Sprint. Let's hope this will pan out to be true. I know that many of our forum members favor the looks of the Treo Pro over the Treo 800w, and some weren't too happy that the GSM crowd will be getting the Treo Pro. If the rumor is true, the CDMA crowd might just get to grab a Treo Pro too.
We found out via WMExperts last Friday that HTC is the ODM for the Treo Pro. According to WMExperts, Cens.com (a Taiwanese news economic news site) is reporting that fellow ODM partner HTC is also working on a CDMA version of the Treo Pro.
From the Cens.com article:
Palm Inc., a global vendor of handsets under own brand, has placed its contract order for the newest Treo Pro series 3.5G phones with Taiwan`s High Tech Computer Corp. (HTC), a handsets supplier, according to company sources...
Kinoma Play Reviewed at WMExperts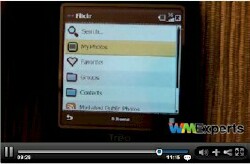 Dieter (over at WmExperts.com) has posted a review and video of Kinoma's newest media player extraordinaire - appropriately named 'Play'. (Available in the TC Store) If you have 11 minutes to spare - go watch this video demo, but be prepared to be blown away. Kinoma has really outdone themselves this time. As a long-time user of Kinoma Player 4EX on Palm devices, the familiarity and power of the previous player is all there - it's just on steroids, with some pretty eye-candy to spruce up the user interface.

Admittedly, it has been a while since I have owned a WM powered device, but one of the biggest letdowns in the past has always been the native multimedia support (let's not even get started on the lack of media support from Palm. At least they had the right idea when they licensed the basic player from Kinoma.) This issue has now been completely rectified. Kinoma's Play is more than just a video player or mp3 player, though. It incorporates the complete media experience, drawing on services from the likes of Orb, Flickr, YouTube, and more. A word to the wise - unlimited data plans are your friend. You're gonna burn through some bandwidth with this one.

Watch: WMExperts Video Revew



Treo Pro Accessories
We'll soon be seeing some accessories for the Palm Treo Pro. There will also be some new accessories coming out for the Treo 800w.

Treo Pro Unboxing and Comparison at Brighthand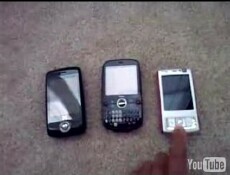 AWright over at Brighthand has gotten a hold of Palm's new Treo Pro smartphone. He's done a nice unboxing and comparison video of the Palm Treo Pro. He unboxes the Treo Pro and seems impressed with Palm's efficient and stylish packaging.

Antoine talks about the overall look of the Treo Pro. He mentions the glossy back of the device and says that he doesn't think it'll be a fingerprint magnet as of yet. I'm sure that he'll see later on that the back of the device really "is" a fingerprint magnet as Dieter's unboxing shows. I believe someone in our forums even said something like "Holy fingerprints Batman!" after watching the video ;-)

Antoine seems to like the stylus which he refers to as a "funky little ordeal" as it's small. He talks about the stylus being metal and more in line with styli shipping with other PPC devices out now.

Antoine takes a look at the Treo Pro compared to the Nokia N95 and MWg Zinc II, two smartphones that are similar in function. He talks about the Treo Pro's keyboard compared to the other two device's slide out keyboards. He says that the Treo Pro is a very pocketable device compared to the Nokia N95 and MWg Zinc II.

You can check out Antoine's video here.



Treo Pro Video Unboxing, Gallery, and Comparisons
Want more Treo Pro? We have you covered with both video and images of the Treo Pro as well a comparisons with its Treo brethren and the competition (read: BlackBerry Bold). Check it out!

Will the Treo Pro be too pricey?

After unveiling Wednesday that it plans to directly compete against rivals such as RIM (Researchers In Motion), manufacturer of the Blackberry, there is speculation about Palm's lack of an agreement with U.S. carriers. How does this transpond to us, the U.S. buyers? Read on.

The fact that the Treo Pro comes unlocked does away with the carrier specific deals, such as the Centro which can be purchased for $319.99, minus $150.00 for entering into a 2-year contract with AT&T and then mailing in a $100.00 rebate form - which nets you the Centro for $69.99. An awesome deal! Now, since the phone can be purchased elsewhere and is unlocked, there is no incentive for AT&T to lure you into the deal. With the Treo Pro, this leaves you paying $549 for a phone which, while it may be awesome, still means you're paying a LOT for features that are available on less pricey smartphones.



Why No Carrier Partner for Treo Pro?
Lots of people are wondering why Palm didn't go with a carrier. Read on for some explanations...

Treo Software Roundup - v082208
New in Palm software this week is StudyNotes Organizer, HandHome, KeyGEx and more. Some Palm OS updated apps are BellTime, Butler, Initiate, and Power Hereo by Hobbyist Software, and more. New in WM software is MASPware GeoFence, Efficasoft Backup for Pocket PC and more. And some updated WM apps are ActivePrint Standard, Pocket Player and more.

The Thoughtful Treo Pro
Although the Treo Pro is in many ways "just another Treo" and "just another Windows Mobile Smartphone," Palm has actually put quite a lot of thought into its hardware and software design. Read on to hear what what sort of design decisions Palm made while creating the Treo Pro

Which Treos Didn't Make the Cut?

Yesterday I reported on The New York Times article about Jon Rubinstein. Remember this quote from the story about when Stephane Maes first met Rubinstein?:
Mr. Maes had loaded his backpack with about 30 different devices to show Mr. Rubinstein. And for three days, Mr. Maes said, Mr. Rubinstein questioned the team on the devices. After listening to their explanations, Mr. Rubinstein canceled several Treos in development. It was a tough session because Mr. Rubinstein thought there were too many products. He demanded design changes in phones only months from release.
Boyhowdy, I'd love to have been able to see those 30 devices in that backpack, wouldn't you? Some could have been prototypes of the Centro. We know that Rubinstein ordered that changes be made only days before its release. Now the most interesting thing in that quote is:

Mr. Rubinstein canceled several Treos in development.

Hmmm.... very interesting indeed! I wonder what Treos got canceled that we never heard about? And out of 30 devices, I wonder how many of those were Treos? Could one of the devices in there have been the Treo 800w that is now out? Could one of them have been the Treo Pro that has yet to be released? If so, those two made the cut out of all those devices.

Discuss this in our forums.



Tip o' the Week: Chronobis - for the Exchange impaired
This week Brian tells you how about a Free app called Chronobis that syncs OWA Exchange directly to your WM Treo...

"Guess the Release Date" for Treo Pro Contest Update
We had to make a slight change to our contest rules since there is no word on whether or not AT&T will be carrying the Palm Treo Pro...

Engadget Mobile's Treo Pro Unboxing and Hands-on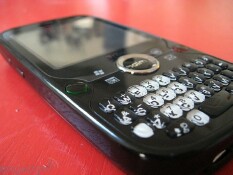 Palm just announced their newest Windows Mobile (6.1 Pro) Treo today, and Engadget Mobile has already gotten their paws on one. WooHoo! So y'all might as well go on and pull up your drool buckets!
Yep, Joshua Topolsky got to spend some time with the Treo Pro and has the proof in Engadget Mobile's juicy gallery of unboxing and hands-on pics. You can see one of the pics to the right.
So far, the guys over at Engadget Mobile seem to be liking the flush screen, HTC-licensed task manager, and the "extremely slick packaging". They even said that "Palm might have one up on Apple with the presentation this time around."
Yep, sweet packaging! And it's really no surprise considering that Palm now has some very talented, former Apple folks on board. ;-)
Engadget Mobile also noted the new modular power adapter, nice earbuds, and no install CD - it loads when you hook the Treo Pro to your PC.
Head on over to Engadget Mobile to see all the pics.
The New York Times Talks About Jon Rubinstein
Update: Something that I totally missed in the article is that according to Brodie C. Keast, a senior vice president for marketing at Palm, Ed Colligan is scrapping the use of numbers in product names. We already saw that with the Centro, and now it looks like the Treo Pro is the first Treo to come out without the numbers in the product name.
Laura Holson of The New York Times has posted a very interesting article about Jon Rubinstein and how he's been working towards resuscitating Palm. Jon Rubinstein's presence at Palm is a great asset. If you'll recall from this TreoCentral article:
Before Rubinstein joined Apple in 1997 as senior vice president of hardware engineering and a member of its executive staff, Apple had just lost $816 million, and their profits were waning along with their reputation as an innovator. At Apple, Rubinstein was responsible for hardware development, industrial design and low-level software development. He contributed heavily to Apple's technology roadmap and product strategy. Finally, Rubinstein embarked on an extensive cost-cutting plan that axed both research projects and engineers. Expenses were cut in half.
Holson mentions in the article how Palm has lost its way and how it has tried to innovate beyond the five-year-old Treo with little effect.
From the article:
Mr. Rubinstein, the executive chairman, said he is convinced he can bring Palm back. "Everyone is trying to make an iPhone killer," he said. "We are trying to make a killer Palm product."


Palm Announces Treo Pro
After many leaks, Palm has today officially announced the Treo Pro, their newest Windows Mobile Treo...

Hurricane Information Goes Mobile
With hurricanes or severe weather around, keeping an eye on the weather on your Palm Treo or Centro is a good idea.

Mobile Handset Sales Down in 2Q

Larry Dignan over at ZDNet.com is reporting that the NPD Group today announced its second quarter handset sales tally. According to the report, 28 million units were shipped to consumers, down 13 percent from a year ago.
NPD says that second quarter handset revenue was $2.4 billion, down 2% from last year.
From the NPD press release:
"Quarterly unit-sales of handsets fell to their lowest level, since NPD begin tracking the category in 2005," said Ross Rubin, director of industry analysis for NPD. "Even so, most major manufacturers picked up market share that was lost by Motorola."
Dignan says that what is notable about NPD's figures are the market stats.: He says that Motorola has 21 percent market share and Samsung and LG each have 20 percent. So, looks like it's a three way tie. Nokia trails with 9 percent and RIM's BlackBerry has 7 percent.



Palm Treo Pro Leaks Around the Web
As you've no doubt seen, Palm is working on a new Windows Mobile Treo, rumored to be called the Treo Pro

Editor's eBook Picks of the Week
This week I picked a couple of ebooks, plus I talk about eReader's contest for iPhone and iPod touch owners...

Diamond Jim Got Nothin' on Cell Carriers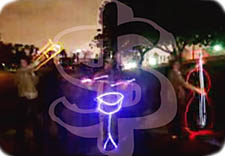 The biggest spenders in advertising are the big cell phone companies. So says Advertising Age, which worries about such things for a living. Ranked by "total U.S. Advertising spending in 2007", AT&T came in first, spending $3.2 billion, second only to Procter & Gamble. Verizon Communications came in a close second, at $3.0 billion, and Sprint Nextel held down the Number 11 spot at $1.9 billion.
T-Mobile USA spent a mere $606 million. Further down Ad Age's list - way further - was Microsoft at $959.5 million, and Apple, $491.8 million. The data for the "Top 100" are here, and there's a convenient summary of the wireless cellular-related numbers, along with some flashy color charts, at RCR Wireless. RCR's data differ from the original source, which is Advertising Age, because they've concentrated on wireless.
I noticed Palm isn't in the big spenders for advertising. Many of its competitors are - even Sprint, which like Palm is losing money. I got the picture from one of Sprint's animated ads. It's on YouTube, but I never saw it on the cable channels I watch.
Palm Goes After PalmPowerups.com With Cease & Desist
Companies can get a little crazy when they think that someone might be impeding on their trademark mojo. Remember when T-Mobile contacted Engadget Mobile because they used a similar magenta color in their logo? Yeah, well, Palm is following suit. PalmPowerups.com has tread too closely in using Palm's trademarked name for comfort for the execs out in Sunnyvale.

If you visit the site-formerly-known-as-PalmPoweups.com, Dmitry Grinberg (owner/developer of PalmPowerups) has posted a short letter to get a few things off of his chest. And while he makes some valid points, and it does seem that his name was randomly picked out of a hat, Palm does own the trademark rights to its name. And like it or not, they are probably well within their rights here. So if you're up for a bunch of legalese, hit up the read link to the letter.

Read: Cease & Desist Letter

[via Palm InfoCenter]



Viewing the Beijing Olympic Games: Five Rings on Three Screens
Ready for the "Three Screen" Challenge? With a week under our belt, and a week to go, there's plenty of Olympic action to proactively pursue...

KeyToss v2 Beta
KeyToss is a powerful, personalizable, mobile portal for smartphones and it's Free

Treo Software Roundup - v081508
In Palm OS software this week, we look at IEO-Bill Track, Improvement To Do, updates to FontSmoother, PhoneLog and more. In WM software, we have Resource Elevator, 185 ringtone Wallpaper, updates to Winterface, VsNotepad and more...

Pimp My Treo 800w - Tips and Tricks on Palm's Newest Windows Mobile Powerhouse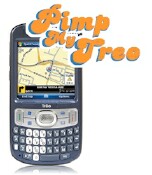 Apparently Palm is taking its newest foray into the Windows Mobile field very seriously (as well they should). They've got a contender on their hands here and it seems that they want to make sure that every last ounce of productivity is squeezed out of it. To ensure that this actually happens, Palm sent out an email to resellers loaded with great information. Though this was not designed for consumer's eyes, if you are new to the device (and Windows Mobile-powered Treos) it is definitely worth the read. In addition to the informative email, Palm has stayed with their Self-Paced Learning Guides and launched a very in-depth resource for the 800w.
Still can't get enough reading about the 800w? There is more than enough to keep you occupied right here at the TC forums. As with any new Palm device launch, there is no shortage of information and conversation from fellow Treo users - the forums lit up with the 800w's release. Here are a couple of key topics:
Home grown tips from Treocentral.com:
Looking to tweak out the registry on your new 800w? Check out this great thread (with 21 pages of registry-modding goodness, it's not exactly a quick read) that will have you hacking up that shiny device's registry in no time:



TreoCentral TreoCast Episode 50
Our 50th podcast! Instead of the usual week's news, instead Dieter and Mike go over their top 10 news stories in Palm's storied history. Listen in!

Tip o' the Week: Streaming Radio!
This week Brian tells us how to get Free streaming radio on our Centros

Lots of New Palm Smartphones Coming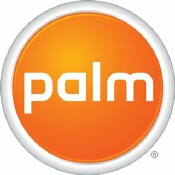 Update: Brighthand is reporting that CENS.com (China Economic News Service) makes it clear that the smartphones Palm ordered via Compal will be running Microsoft's Windows Mobile operating system. So no new Palm OS smartphones in that huge order after all.

Everything Treo is reporting that according to DigiTimes in China, there might just be several new Palm smartphones on the horizon. Seems that Copal Communications has received ODM orders for "several models of smartphones from Palm" and the order volume is for like 5 million units.

According to a Chinese-language Commercial Times report, Palm's orders will be the growth driver for Compal in 2009. Hmmm, 2009 is when Palm is supposed to start shipping those new Palm OS products, so this is sounding mighty interesting, huh?

Hopefully, the large volume of orders for several models means that we'll be seeing a Treo 850 soon, a new Centro device, and possibly a new Palm OS 2.0 smartphone. The possibility of a new Palm smartphone on the new Palm OS is especially exciting.

The Centro has been doing great and selling like hotcakes. The new Treo 800w seems to be doing pretty well also. But Palm needs their next generation Palm OS and the new devices running it to get here soon.



Engadget Mobile Reviews the Sprint AIRAVE
Engadget Mobile tested the AIRAVE and the device seems overall impressive...

ROM Updates Released for Verizon and Alltel Treo 700p/wx
Palm has released ROM updates for the Verizon 700p and the Alltel Treo 700wx

The Iris Browser for Windows Mobile
The Iris Browser is an iPhone like browser for Windows Mobile

Sprint News Is Bad, But Not All Bad
Sprint Nextel continues to swim in red ink, so a little good news would be welcome. Soon, maybe. Just maybe.

Palm Centro 2 Spotted? Nope.
Some Centro 2 pics were spotted by a TreoCentral forum member, but they turned out to be photoshopped

ACCESS focusing on mobile internet devices


Brighthand is reporting that Access Co. Ltd is beginning to focus on an emerging market known as the Mobile Internet Device (MID) market. Access has traditionally focused strictly on smartphones, but has now begun trying to get its Access Linux Platform (ALP) more popular with handset makers.

One of ALP's strongest applications is its NetFront browser (with over 500 million deployments), but ALP is an entire Linux based operating system, not just a browser. Access was demonstrating its capabilities at the LinuxWorld Conference last week.

So what exactly is a MID? A MID is an internet device with typically a larger display than a smartphone like a Treo, but smaller than a laptop. Typical uses mainly involve web browsing and email. This class of device is expected to really begin to be seen later this year and into the next few years with analysts predicting some 90 million devices.

Could the now defunct Foleo have been an example of this type of device? Palm - what do you have planned in this space? Let's hope they are scrutinizing this type of market.



Jeff Hawkins Talks to Investor's Business Daily
Patrick Seitz over at IBD got to talk to Jeff Hawkins recently about the Foleo and the cateogory of netbooks...

AT&T and Sprint Customers Have Access to Lotus E-mail via IBM Embedded Software

MarketWatch is reporting that IBM today announced it has expanded its relationship with AT&T, Inc., Sprint, and other wireless carriers to provide broader e-mail access to their customers who use IBM Lotus Notes and Domino software on their hand-held devices.
AT&T and Sprint have certified IBM's Lotus Notes Traveler software for use by their customers. Lotus Notes Traveler enables wireless replication of Lotus Notes e-mail, calendaring, and personal information management (PIM) data on select smartphones.
The Treo 750 from AT&T has the capability to run the IMB Lotus Notes Traveler software. The software can be loaded with all the set up info pre-configured, meaning it is now "wireless replication-ready" as soon as the customer starts using the device. Standard data usage charges apply.The Treo 700wx and Treo 800w on Sprint also have the capability to run the Lotus Notes Traveler software.
Sprint Takes $344 Q2 Million Loss, Hesse Reports Signs Of Progress
After Sprint purchased its $35 Billion baggage (most of you know it as Nextel,) it has been a perennial battle to maintain profitability, and last quarter has proven to be no different. Even with the huge success of their roll out of the much-anticipated iPhone-killer Instinct, it will take a larger chunk of revenue to stop the bleeding of users and money seemingly headed for the door. Sprint recorded a $344 million loss in the second quarter while losing 776,000 post-paid subscribers - not really the direction that you want to head in this highly competitive market.

Perhaps Sprint should have rethought pulling its beloved SERO plans (now known as EPRP.) We may still see an implantation of lower 'non-everything' plans' if this continues (here's hoping at least.)

Sprint plans to merge with Clearwire in their deployment of 4G WiMAX networks, but will this even be enough? Another merger? This could become an issue of putting a bandage on a bandage, but for Sprint's sake (not to mention their subscribers,) let's hope that the number 3 carrier can start to live up to its name, instead of moving backwards (or falling flat on their face.)

[via RCR Wireless News]

Treo Software Roundup - v080808
This week we look at Insaniquarium Deluxe for Palm OS and WM. NinerPad and Library Assistant are new for Palm OS. Mobiola Remote Phone Control and VirtualMouse One-Hand are new for WM. Plus we look at updates for Palm OS and WM software...

Celio Redfly Now Available in the TreoCentral Store
You can now purchase the Redfly in the TreoCentral Store for $499.95. Expanded compatibility for Treo 800w and Treo 500 will be here by Friday.

Tip o' the Week: Twitter in your pocket!
This week Brian lets you know about a Palm OS Twitter client...

Alleged Patent Infringement Triggers Lawsuit

Here we go again... Do you remember when patent-holding company, NTP shook down BlackBerry's parent, Research in Motion (RIM), to the tune of $612 million and then later turned their attention to Palm, claiming that certain Palm products infringed seven NTP patents? It now looks like a company called WiAV Solutions is borrowing a page from NTP's playbook with a slight twist: They are going after Palm, RIM and Apple all at once. Per an article appearing in the AppleInsider, the 23-page complaint asserts that these companies are violating as many as ten patents WiAV is allowed to use that concern either the use of the GSM cellular network standard in smartphones or the Adaptive Multi-Rate (AMR) format for compressing voice in the process of making a phone call.

You can get a hold of the filing, which happened on July 30, here. So far, an official statement hasn't been issued by Palm about this. And it doesn't seem to be impacting the stock price either.



Editor's eBook Pick of the Week
Here's a thriller to check out on your Treo or Centro this week...

Palm E-mail Support to Cease?

I was just reading in our TreoCentral forums and spotted a post in which someone said that they received an e-mail from Palm yesterday. Below is what the e-mail stated:
We would like to advise you that on August 15, 2008, Palm would end E-mail support. After this date, Palm will no longer provide any incident support via email. Effective August 18, 2008, we recommend that customers who prefer this type of support option to use our Live Chat support that which can be found at palm.com and you may refer to the Support pages in your specific region for more information.
Hmmmm, so is Palm going to end e-mail support and go to phone support and Live Chat only? Just recently, Palm announced that they were ending the MyPalm Beta website on September 1st.
I haven't received an e-mail like the above from Palm. Has anyone else? Discuss this in our forums.
Insaniquarium Deluxe Released
Astraware has just released Insaniquarium Deluxe, which is a separate game from the originall Insaniquarium game released a few years ago. Insaniquarium Deluxe is based on the highly acclaimed PC game by PopCap Games, Inc.
Insaniquarium Deluxe is the craziest aquarium game ever - tend to your fish and keep them happy and they'll reward you with precious coins and jewels. Use the money you earn to buy upgrades for your tank or egg parts which hatch lots of different in-tank pets with special powers. These pets can help you feed your fish, collect coins, or even protect against the aliens that will invade your tank and wreak havoc. You can also use the money you earn to buy better weapons to see the aliens off quicker!
Insaniquarium Deluxe includes 3 fun ways to play:
Adventure - keep your fish healthy and protect them from aliens through 4 fun aquarium stages each with multiple levels of mayhem;
Time Trial - feed your fish and fight off the alien invaders to make as much money as possible against the clock. A new time trial is unlocked as you complete each stage in Adventure
Challenge - once you've mastered Adventure, face the ultimate challenge as you feed your fish and try to protect them from ever increasing alien attacks. The challenge ends when the last fish is zapped!
Insaniquarium Deluxe is available for Palm OS 5 smartphones and PDAs with at least a 320x320 screen, and for Windows Mobile smartphones 2003 and later. Sounds like a lot of fun! You can check it out here.
PdaNet for Palm OS Updated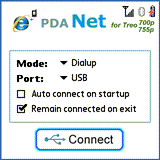 I read over at Palm Infocenter that June Fabrics PDA Technology Group has updated PdaNet for the Palm Treo 700p, 755p and Palm Centro. Version 4.12 is now available.
With PdaNet, your computer (Windows only) can go online by connecting to your Treo or Centro through the Hotsync USB cable or Bluetooth. If you have a data plan with your Treo or Centro, preferably unlimited data, PdaNet can make it your wireless Internet Connection for your laptop/desktop computer instantly, with no extra hardware or setup being necessary.
PdaNet version 4.12 for Treo 700p, 755p and Centro supports high-speed data. In the PdaNet settings, there is a box you can check for EVDO Boost. This can potentially double your download speed.
PdaNet is also available for the Treo 650, 680 and Windows Mobile devices too, including the Treo 800w.
You can download PdaNet for free but the cost to register the product is $34.00.
New Caller ID Service Announced for WM Treos
A company called I D YOU, LLC based out of Allen, Texas has come up with a service for smartphones that will provide the Caller ID for numbers NOT already in your contact list. Called Privus Mobile service (www.privusmobile.com), it claims to be "the world's first and only real Caller ID for your mobile phone."

For those callers not already found in your contacts list, or for the numbers you just don't recognize, Privus Mobile can give you real-time access to the caller's name and number so that you can accept or deny incoming calls. The downloadable application also gives you the option to save the caller's name and phone number to your contacts automatically. And for missed calls, Privus Mobile lets you decide whether the caller deserves a callback or deletion.

Available at www.privusmobile.com, it appears to work with Windows Mobile based Treos but not the popular Centro. A full list of compatible devices can be found on the site. At $24.95 for three months and $89.95 for 12-months, this service isn't cheap. But if you are a heavy user of a WM Treo, it might be just what you need. The company is offering a free three-day trial so you can see for yourself if it delivers on its promise.



AT&T Expands International Offerings for Travelers
AT&T has announced its expanding of international offering for travelers just in time for those traveling to the Beijing Olympics

Centro Clone

I've seen countless iPod and iPhone clones. They're pretty much a dime a dozen, and it's like, "another day, another iPhone clone". But I hadn't seen a Palm Centro clone until this morning. Engadget posted the Centro clone as part of their "Keepin' it fake" series, with this Centro clone being "part CXXVII". The phone is an OQO G900.
Engadget notes that the OQO has raised the bar from the phone it's appearing to copy by having more bells and whistles like a 624MHz CPU, 128MB memory, quad-band GSM/GPRS/EDGE, a 2 megapixel camera and Wi-Fi.
Not a bad looking phone and it has some nice features as well. Very interesting. I'll be on the lookout for more of those Centro clones.
Pic via 139yes.com
SNL Kagan Expects Wireless Data Revenue To Increase at a 16% Annual Rate Over The Next Decade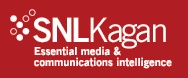 SNL Kagan, a comprehensive resource for financial intelligence in the media and communications sector, has just issued a press release that pretty much confirms what the big wireless providers are counting on... namely that the use of data services will grow astronomically in the coming years. Okay, maybe not astronomically. Here are some of their findings:
SNL Kagan expects mobile data revenue to increase by a compound annual growth rate (CAGR) of 16% from $24 billion , in 2007 to over $100 billion in 2017, compared to barely a 5% CAGR for total service revenue over the same period.
SNL Kagan predicts that by 2017, wireless subscribers will reach 90% per capita penetration. The significance is that as the market nears saturation, wireless providers are relying on the sales of new data services for revenue growth.
The largest source of mobile data use continues to be messaging and mobile email, with 62% of wireless subscribers utilizing these services by 2017.
Mobile web users, growing from 18% of wireless subscribers in 2007 to 52% in 2017, will comprise the second-largest category.
SNL Kagan expects mobile video/TV to ramp the fastest, with a 10-year CAGR of 22.5% versus 12.7% for games and 13.1% for music.
This "good" news should be greeted with a degree of caution. In a recent alert issued by the American College of Emergency Physicians warned of the danger of accidents involving oblivious texters. The ER doctors cite rising reports from doctors around the country of injuries involving text-messaging pedestrians, bicyclists, even Rollerbladers and equestrians. If people don't change their behavior, the CAGR of "mobile-use" related accidents could also grow astronomically.



Pity the Fool... Fool.com's Beyer Weighs in on Palm
... and Annie weighs in on the Fool.com's article...

Treo Software Roundup - v080108
This week we look at some new Palm OS apps like Triangled and Alarms. Some updated apps are Bejeweled and TouchLauncher. In WM software, some new apps are doubleTwist desktop and MASPware GPSmeter Professional Edition. Some updated WM apps are Bejeweled, Airscanner Mobile Firewall and SBSH MyList.

Tech Check with Jim Goldman interview with Ed Colligan
Jim Goldman sat down with Ed Colligan and asked him lots of interesting questions about Palm Inc. and the impressive growth of Centro sales...

"Now You Know Centro" book available
"Now You Know Centro" has been released and sounds like a great book for getting to know everything about the Centro smartphone