Could Graffiti be the Game Changer for Palm?
There has been quite a bit of speculation in the blogosphere about Palm's impending announcement scheduled for January 8 during the Consumer Electronics Show (CES). It has to be pretty darn good if Elevation Partners was willing to kick down more funding.
Monday, Tim Beyers of Fool.com put forth an interesting theory... That Palm's breakout could be related to handwriting recognition which is something sorely lacking in the BlackBerry, iPhone, Android and other smartphones.
He states that where others have failed, Palm has succeeded:
"Surely I can't be the only one to remember the old PalmPilot and its Graffiti recognition system, can I? Graffiti set the Pilot apart because it was an easy-to-learn language, and therefore a better alternative to deciphering barely legible scribblings."
His story talks about how the PalmPilot remains a cult icon to this day, which means that the Graffiti language is not only alive and kicking, but with an application called Graffiti Anywhere, it is accessible to owners of the latest Palm devices, including the hot-selling Centro and Treo smartphones.

Tim's ponderable: "Imagine what might be if Nova were a lightweight, touchscreen Linux OS with advanced handwriting recognition, a new Graffiti for a new era."

Humm... It's an interesting thought.



Round Robin Extended: 10 More Days to Win!
We've extended the Smartphone Round Robin, so you have 10 more days to comment in all the contest threads for more chances to win!

VirtuaMouse One-Hand for Pocket PC with WM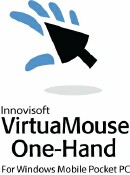 I just read over at Pocket PC Thoughts about an interesting app called VirtuaMouse One-Hand that's just been released by Innovisoft. VirtuaMouse gives you a virtual mouse pointer that can be used instead of the stylus, whenever the stylus isn't convenient for you.
With VirtuaMouse One-Hand, you can "tap" anywhere that a stylus can tap, easily and without the stylus. VirtuaMouse One-Hand lets you use the virtual mouse cursor as a "temporary stylus" whenever you need it, instead of relying on your stylus for those non-thumb-friendly apps.
To use VirtuaMouse One-Hand, you simply use your Pocket PC's D-Pad/Joypad to control the mouse cursor. This cursor can be used to:
Easily "tap" any part of an application
Open any program
Browse the web
Read your email
Innovisoft says that VirtuaMouse One-Hand is designed to significantly reduce stylus use in an easy, natural and enjoyable way.

Requirements are Pocket PC with Windows Mobile 2003, 2003 SE, 5.x or 6 Professional installed.

VirtuaMouse One-Hand is priced at $24.95, but you can get a free trial and give it a whirl first to see what you think. I would think that the app would work on some of the Palml Treos. Learn more here.



Round Robin: Treo Pro Video Review
The Round Robin is over, and I'm back home with the Palm Treo Pro at last...

O2 Now Carrying Palm Treo Pro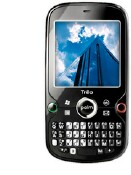 I just read over at CoolSmartPhone.com that the Palm Treo Pro has just popped up on the O2 website. The Treo Pro became available in Europe recently via Vodafone and Palm had a nice event in London and had a fun event at a pub also.
The O2 online shop is offering the Treo Pro for free to business customers with some data plans.
With O2 Business, you can keep your number, have access to My Business Account Online, Unlimited calls to 10 UK landlines, Unlimited calls 18 million 02 mobile customers, 20% discount on 24 month tariffs, Calls to Europe 8p/min, Free 24/7 UK customer service, Free Voicemail, and Unlimited free texts to your team from your secure website a/c.
Spb Online: Double the Number of Mobile TV Channels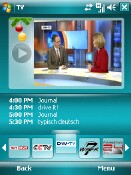 Spb Software House, the world's top WM software developer, has just announced that they've updated their Spb Online. The mobile TV update doubles the number of mobile TV channels streamed. Commercially launched at the end of September 2008, the subscription-free mobile TV component of Spb Online has hosted over a million of mobile TV viewing sessions, and today it offers 40 mobile TV channels in 11 languages.
Some of the new channels streamed by Spb Online are:
Deutche Welle (Germany)
MAD TV (Greece)
Graafschap TV (Netherlands)
Channel One Russia
CCTV (China)
RTV Pink (Serbia)
iTele (France)
and more...
Spb's patent-pending mobile TV technology facilitates fast channel switching, on-screen controls, intelligent video/audio stream adjustment to broadband fluctuations, picture-in-picture mode, and an integrated TV guide with option to set outlook show reminders. Other Spb Online components are Online Radio, Online Games, global Weather service, News reader, and an On-Device Catalog.
Tim Ferrill, over at our sister site WMExperts, reviewed Spb Online back in September
You can get Spb Online here for $29.95.
Qik Adds More WM Phones For Live Video Streaming
Dieter, over at our sister site WMExperts, is a Qik fan and he's let us know that Qik has added more WM phones for live video streameing. Qik, the free live-video-streaming app, has added over 20 Windows Mobile phones to their compatibility list. So now the latest Treo from Palm are compatible with Qik.

With Qik, you can share your videos with the entire Internet or just the people you choose. You can share with anyone and everyone what's going on anywhere and everywhere you go.

On Qik's product highlight page, it says that the key attributes of Qik are that it's Fast, has the Best Possible Quality, is the Most Reliable, and is Simple and Secure.



Round Robin: Android Casey's Final Palm Treo Pro Review
Casey is finished with the Palm Treo Pro in the Round Robin and has posted his excellent review and final thoughts...

Smartphone Round Robin Round Table 2
It happened live last Tuesday, but you can listen in to the (slightly foreshortened) version in our podcast feed: the 2nd (and last) Smartphone Round Robin Round Table. Join Casey, Kevin, Rene, and Dieter as we discuss the final two devices in our Smartphone Round Robin: the T-Mobile G1 and the the HTC Fuze. Plus, we answer your questions live -- well, it was live then, so forgive the slightly worse-than-usual sound quality.

SlingPlayer Mobile Now Compatible With Palm Treo Pro and Sprint Treo 800w

Update: Seems that our sister site WMExperts had already reported on this news a few days ago. I missed it from being so busy with last minute holiday stuff going on.
I just read over at jkOnTheRun that SlingMedia has added fifteen current phones to their lineup of SlingPlayer Mobile compatible phones. The Palm Treo Pro and the Sprint Treo 800w are among those fifteen phones.
Below are all fifteen newly added phones:
Sprint Treo 800w
Sony Ericsson X1
Palm Treo Pro
Sprint HTC Touch Diamond
Sprint HTC Touch Pro
Verizon HTC Touch Pro
Verizon Samsung Saga
Verizon Samsung Omnia
AT&T LG Incite
AT&T HTC Fuze
AT&T Samsung Epix
HP iPAQ 910
AT&T Pantech Duo
Sprint Samsung ACE
Verizon XV6900
According to jkOnTheRun, some of these phones might have worked with the SlingPlayer client in the past, but they're now officially supported. Also, the newest client supports resolutions of 800x480, 640x480, 400x240, and 320x320. Treo Pro owners will surely appreciate that last one; the 320x320.



Treo Software Roundup - v122608
A couple of new Palm OS apps, MegaHolidays and Christmas theme for Solitaires Collection, are keeping right in the Christmas spirit. Some updated Palm OS apps are Agendus for Palm OS, TouchLauncher and more. Some new WM apps are PocketClock Pro and Classic Five (5 in 1). And some updated WM apps are Efficasoft GPS Utilities for Pocket PC, Elecont Weather and more...

Palm CES Contest Update: Top 10 Entries Selected


We told you recently about Palm announcing they'd be holding an "invitation only" press event at the CES in Las Vegas on January 8th. And that Palm was having a contest in which one lucky Facebook fan could win a trip to that special event by coming up with the best dialog in the contest cartoon.
Palm has selected the top 10 entries for the Palm "Send a Fan to Las Vegas" contest. Palm is inviting the Palm community to help select a winner and voting ends on December 29th.
From December 20-29 you'll get to vote from among those 10 top-scoring entries listed over at Palm's Facebook page. You can read the rules right there on the page where the top 10 entries are listed.
So head over there and read the top 10 and start voting!
Best Buy to sell Sprint Treo Pro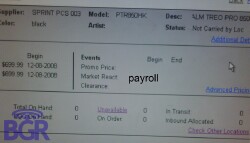 Our sister site WMExperts is reporting via The Boy Genius Report that the Palm Treo Pro is heading to Best Buy. Seems that BGR ninjas have gotten their hands on an internal Best Buy form that shows the Treo Pro 850 in stock as of December 8, 2008. Well, I guess that date is a little off, huh? But the BGR ninjas say that as long as the device is actually in the system, it's sure to come.

In an update to their article, BGR says that their ninja just informed them that the actual in-stock dates for both of these items looks like January 25th. Well, that sounds about right since WMExperts reminds us about an earlier post saying that the CDMA Treo Pro release date had been pushed back to January 25th from Sprint and January 21st from Brightpoint (resellers, perhaps telesales for business).



Round Robin: TreoCentral iPhone 3G Final Review
I'm done with round 4 in which I've been using an iPhone 3G in the Round Robin, and I've written my final review...

Palm Secures Additional Millions from Elevation Partners

Palm, Inc. announced today that Elevation Partners has agreed to make an additional $100 million equity investment in Palm. Under a definitive agreement reached today, Elevation will increase its investment in Palm by acquiring newly issued Series C preferred stock that is convertible into Palm common stock at a price of $3.25 per share, a 31 percent premium to the closing price of Palm commn stock on Dec. 19, 2008.
According to the press release, the Series C preferred stock carries a 0% dividend rate. Elevation will also receive warrants to acquire 7 million shares of Palm common stock at the same price. Prior to March 31, 2009, Palm may elect to cause Elevation to sell up to $49 million of this new investment to other investors on the same or better terms than on which Elevation invested.
From the press release:
"The additional capital from Elevation Partners will enable us to put added momentum behind the new product introductions scheduled for 2009 and will provide us with enhanced stability in unsettled economic times," said Ed Colligan, president and chief executive officer of Palm, Inc. "Elevation has been a great partner to Palm, and we appreciate their continued confidence and support."


Weekly Tips and How-To's: Do Not Disturb
This week Brian tells us about a WM app called Do Not Disturb that will let you be off the grid or reachable by only a select few...

App Store Adventure - Part 2
Annie has written up Part 2 of the Palm App Store...

Get Some! A First Look @ Palm's App Store...
Annie gives Palm's App Store a whirl. Read on to see what she thinks...

Inauguration Strains Wireless Carriers (and Customers too?)


In a Reuters story that appeared on eWeek's site, wireless service providers are doing some big time planning in anticipation of the surge in demand that will hit the Washington D.C. area in January when an estimated 4 million people will converge there for the inauguration of President-elect Barack Obama. The article specifically named Sprint Nextel Corp as being one of the companies "beefing up equipment at existing cell towers, adding additional telephone line connections and employing satellite trucks to patrol the area in and around the nation's capital."
Apparently Sprint is boosting capacity by 90 percent on its network for mostly business and public safety customers, and 40 percent for the network for mainly individual users. The other major carriers (AT&T, Verizon and T-Mobile) will be doing the same with T-Mobile indicating that its investment will be "in the millions of dollars."
Ouch! Not only does that sound expensive, but the money has to come from somewhere, right?
Handango to Sell Palm and Other Apps at BestBuy

With all this talk about virtual app stores for smartphones, it's refreshing to see a deal come through for brick-and-fluorescent-lights stores. The deal even includes some apps to be sold on memory cards for instant gratification.

Handango, a retailer of smartphone apps globally has cut a deal with Best Buy to bring smartphone apps to BestBuy's retail stores nationwide. Through the partnership, Handango will offer Best Buy Mobile customers a content catalogue of apps, including business and productivity titles as well as entertainment and games. These will be for Windows Mobile, Blackberry, Palm, and Symbian S60 smartphones. Nice to see little ol' Palm in that list, eh?

The apps can be purchased using Best Buy's in-store digital "Mobile Genie" system, whatever that is. Handango's In-Hand client, re-branded for BestBuy, will be downloaded onto each device so customers can continue to purchase apps with Handango and Best Buy even after they leave the store.

Quoting Bill Stone, Handango's CEO: "Customers will now be able to purchase top titles a la carte with simple pricing, have them downloaded and installed by BestBuy Mobile's expert staff making it easier than ever to personalize their devices."

There's a short news release about the deal at this link, or just (gasp!) visit a real store instead of an online one.



State of Palm OS Software Sales Analyzed
The CreativeAlgorithms company blog has an interesting article on the possible reasons why Palm OS software sales have plummeted in 2008.

Treo Software Roundup - v121908
New for Palm OS this week is OperaFrontEnd, HandSafe and more. Some updated Palm OS apps are Resco Explorer 2009, CommandBar and others. Some new WM apps are Superior Theme Pack and DVD To Go, and some updated WM apps are Mobile Controller, Panoramic Calc Pro, and more...

Palm Releases Q2FY09 Financial Results
Palm has announced their Q2Y09 financial results

Centro among Consumer Reports top 10 smartphones

Consumer Reports recently posted their January 2009 issue online and have some articles on smartphones and cellphones. In the article where they rank smartphones, Consumer Reports have given top ranking to the Samsung Blackjack II (AT&T), with a a score of 69 out of 100.
The Palm Centro (AT&T) came in at number 7 with a score of 61 out of 100. Following right behind, the Palm Treo 800w (Sprint-Nextel) came at number 8 with a score of 61 out of 100. And the Palm Treo 755p (Sprint-Nextel) came in next at number 9 with a score of 61 out of 100. Surprising, the Apple iPhone 3G came in at number 10.
I was very happy to see those Palm smartphones ranking in the top 10! I'm still loving my Centro and can't wait to be able to use it daily again after the Smartphone Round Robin is finished.
Secrets about Palm are really hard to keep
BusinessWeek is reporting that Palm's impending CES announcement will indeed be the new (code-name) Nova operating system. In an article on Jon Rubinstein, the head of product development. The publication said Palm is "aiming for the 'Fat Middle'" with the new OS.
Rubinstein's efforts are about to bear their first fruits. On Jan. 8 at the Consumer Electronics Show in Las Vegas, Palm is due to unveil the long-awaited operating system, code-named Nova, as well as the first of a family of products that will run on it. "People's work and personal lives are melding," Colligan says, adding that Palm is aiming for the "fat middle of the market."
Ed Colligan, of course, is CEO. Looks like the deep dark secret isn't much of a secret, though Palm's done a pretty good job of keeping the details of the new OS under wraps. I can wait. My Centro's working fine, even if the industry is calling the model "nearing-end-of-cycle." The (red!) paint's still pretty, and the phone still works. According to the BusinessWeek article, "Cash-strapped carriers are loath to take on the cost of supporting another platform and software developers are busy building software for other devices..."

Round Robin: Android Central's Treo Pro Video Review
Our pal Casey over at Android Central has been using the Treo Pro in this round of the Round Robin, and he's posted his video review...

TreoCentral TreoCast Episode 57
This week: Nova at CES, Palm's precarious finances, and Treo Pro roundup. Listen in!

Round Robin: TreoCentral iPhone 3G Video 1st Look
I have the iPhone 3G this time in the Round Robin, and I'm enjoying it so far...

Palm's Q2FY09 Results Tomorrow

I was just reminded over at Palm Addicts that Palm will be announcing their Q2FY09 results tomorrow at 1:30 p.m. PT.

Of course we'll have full coverage here at TreoCentral tomorrow so stay tuned.



KeyToss Announces Four Free Travel Tools for the Mobile Web
New features include Flight Status, Translations, Currency Rates, and Snow Conditions...

TreoCentral Holiday Gift Guide
If you haven't finished your shopping and you have some Treo or Centro owners to buy for, take a look at our holiday gift guide for some accessory ideas...

Mystery Device Prototype Reveals as Compal Tabasco, Could Still Become a Palm
More details have emerged on the rumored 'Roteo' Device -- it's made by Compal, and it's codenamed 'Tabasco.'

Palm App Store Launched!
There is an app store now launched that you can download on your Palm OS or WM Treos, although it's not native.

ChatterEmail Developer Leaves Palm

Palm Infocenter is reporting that Marc Blank of ChatterEmail has announced his departure from Palm. Blank posted this message yesterday over at the ChatterEmail Forum:
As of December 14, 2008, neither Josh nor I are affiliated with Palm, Inc.; therefore, neither of us will be monitoring this board or handling support [...] What's more, we are not privy to any plans that Palm might have for supporting new and existing customers
Palm purchased Marc's popular ChatterEmail program and brought him into the company in early 2007. Seems like everyone figured that Marc's email program was going to be part of Palm's next generation operating system since the ChatterEmail acquistion was mentioned at the same time as Palm announced their new operating system. There was never an official statement saying so though.
Marc has been posting in the TreoCentral forums for a long time and has always been very helpful to our forum members regarding ChatterEmail. We certainly wish Marc and Josh the best!
AT&T Picks Up Treo Pro - Sort Of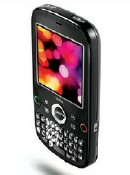 The Official Palm Blog is reporting that the Palm Treo Pro is one of the first handsets to have received 3G network certification in the AT&T Specialty Vertical Device program.

Specialty Vertical Devices refers to a broad range of devices that AT&T doesn't stock or sell directly. They include trunk-mounted modems, handheld units, communication modules, point-of-sale devices, fleet tracking "black boxes", and more.

According to The Official Palm Blog, the AT&T Network Compatible Treo Pro is available now through AT&T Business Alliance Channels, including CDW, Insight, CNM Wireless, and VOX Mobile.

So maybe AT&T will actually be carrying the Palm Treo Pro soon. That would be great!



Douglas C. Jeffries to Join Palm as CFO
Douglas Jeffries will be taking Andy Brown's place as CFO, but Brown will stay through January...

CES Unveiling Almost Definitely Nova, May Include Device!
A new article at Business Week today seems to confirm that the "Palm New-ness" will be their Next-Gen OS

Round Robin: WMExperts Treo Pro Full Review
Dieter has finished up with the Palm Treo Pro in round 3 and his full review is up...

Sprint Treo Pro Likely to Hit January 25th, Treo 800w EOL?
Some internal Sprint info confirms what we've long suspected: the Sprint Treo Pro is coming in January

Palm's CES Announcement: Go Big.
Palm's planning something big for January 8th. TreoCentral will be there live -- can Palm finally deliver?

Key Fob Cellphone Jammer - Close but no Cigar...
Annie tells us about a key fob that can prevent teens from taking phone calls while driving...

Treo Software Roundup - v121208
Welcome back to another round of Palm OS and WM new and updated software! Let's round 'em up and see what's been going on this week...

Celebrate with Palm Contest
Palm is having a contest in which one lucky Facebook fan will win a trip to Vegas and get to hear Palm's big news in person

Text Claus and Your Holiday Wishes Could Come True

I'm sure you've all got some big holiday wishes this year. Maybe you've been lusting after the latest smartphones out there or eyeing all the new laptops and digital cameras. Well, Claüs is rounding up holiday wishes right now.

Just send Claüs a text and tell him what you want. If you've been nice, you just might get your wish! I hope you've all been nice and not naughty this year.

The Offical Palm Blog refers to Claüs as the "season's superhip Centro-fied Santa". I love that pic of Claüs sitting on the icy chimney while he's playing with his Centro. And check out those shoes! Hey Claüs, drop me a pair of those sneakers down my chimney, would ya please? ;-)

Head on over to Palm for the details and official rules.



Tips and How-To's: Treo Pro Returned
This week Brian tells us about finding a crack on his Treo Pro and returning the Treo Pro to Palm...

Round Robin: TreoCentral G1 Final Review
My time is up with the T-Mobile G1 and I've written up my final thoughts on this sweet Android smartphone...

Palm Announces a Press Event for CES 2009
Palm has announced a press event for the upcoming CES 2009

OtterBox Now Protecting the Palm Centro and Treo 800w!
OtterBox announced two new Palm cases today; the Palm Centro Defender Series and the Palm TREO 800w Defender Series.

Virus Hits Facebook Users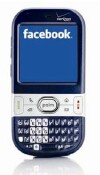 I just read over at Palm Addicts via the BBC News Website that there is a virus making its rounds on Facebook.
According to BBC, the virus 'Koobface' is targeting Facebook's 120 million users. Koobface is designed to get hold of sensitive info like credit card details, and it spreads by sending a message to people's inboxes, pretending to be from a Facebook friend. Hmmm, Koobface had just targeted MySpace back in August. Stupid hackers!
According to BBC, Koobface sends a message that says, "you look funny in this new video" or "you look just awesome in this new video". If you click on the link provided, you're asked to watch a "secret video by Tom". And when you try to play the video, you're asked to download the latest version of Adobe Flash Player. If you do, the virus gets in and attacks your computer.
If only these hackers useless clumps would use their brains to do something more useful. They're a dime a dozen though and what goes around, comes around.
So, be careful if you're a Facebook user! Don't open any messages from people you don't know, especially if the message says something like "you look funny in this new video". I get emails that say that or something similar everyday and I just delete them all.
You can read more here.
Fictionwise Sale: All Holiday Titles are 30% off!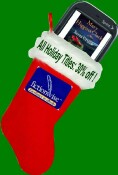 Fictionwise is have a sale on their holiday ebooks at the moment. To help you get in the holiday spirit, Fictionwise is offering over 400 "Holiday" eBooks for 30% Off. The sale runs from now until Christmas Day.

Below are some of the Holiday Titles that caught my eye:

There are hundreds of Holiday Titles to choose from, so head over to Fictionwise and see if you can't find a good eBook to read over the Holiday!

You can buy gift certificates at Fictionwise, so surprise some of your eBook reader family and friends with some eBooks stuffed in their Christmas stockings!



Round Robin: WMExperts on the Treo Pro
Dieter now has the Palm Treo Pro in the Round Robin, and he's put up his video review...

Round Robin: TreoCentral on the T-Mobile G1
I'm looking at the G1 this time around. I was happy to get a hold of the Google phone...

Future Treo Prototype Surfaces? The Roteo?
A photo of a swiveling smartphone with a decidedly Palm-type keyboard has just surfaced. Is it the Linux-based Smartphone? A new Windows Mobile form-factor?

Palm Shares Falling Along With Decreased Sales
Palm's shares continue to fall, but I still believe Palm can pull out of their slump. Maybe they just need to bring forth that next generation platform. Like soon...

Treo Software Roundup - v120508
We've got lots of new and updated Palm OS and WM software for you this week, so let's go round 'em up...

Weekly Tips and How-To's: ConvertCalc
This week Brian tells us about a Free app, ConvertCalc, which offers several conversion options: Area, Distance, Mass, Volume, Temperature, and Number Base. Read on...

The Claus Campaign: Genius


We've already posted a bit on the Claüs campaign here at TreoCentral, but I'm bringing it up again because it's just so great. In addition to some really great and quirky TV commercials, there's also a full-on FaceBook profile for maximum viral effect at http://www.facebook.com/claus as well as other viral videos. They're truly funny and have won me over, check out the one above to see what I mean.

Now "viral marketing" gets a bad name and often rightly so -- it's often heavy-handed, boring, or a combination of the two. Sure, 'remxing Claüs' into a DJ is a little corny, but it's so well done it's an endearing kind of corny that works.

Most importantly to me as a Palm supporter, though, is that it's the first time in memory that Palm has put out a great television campaign, something Mike Overbo and I have long-agitated for in our TreoCast Podcast. The fact that it's combined with a very well-executed online strategy seems to indicate that even though Palm is facing some tough times, they've finally struck upon the right way to spend their ad dollars.

Bravo, Palm.



More Treo/Centro Sightings
I've spotted a few more Centros and a Treo on television...

MySpace Delivers Video to the Centro and Other Mobile Phones

Reuters.com is reporting that, starting today, New Corp's online social network MySpace will make video clips from its members' pages available for viewing on the Palm Centro and other devices including the BlackBerry Bold, Motorola Q9, LG Voyager, Nokia N95 and the Samsung Instinct.

MySpace members will be able to view video on their homepages and their friends' pages. Plus, they'll be able to view professionally produced video from TMZ, National Geographic magazine, The Onion, the National Hockey League and more.

The service is free and will be supported by advertising.

According to Reuters, MySpace is partnering with RipCode to make video available on mobile phones.

The video clips will be streamed from MySpace pages instead of downloaded onto mobile phones, so it looks like the clips won't be available on the iPhone since it runs downloaded video.

I guess I'll have to check out some videos via MySpace on my Centro.

You can read more here.



Smartphone Round Robin Roundtable!
Join us for the first of two special Smartphone Round Robin Roundtables! This week, Casey, Kevin, Rene, Jennifer, and Dieter all come together to discuss three of the Smartphone Round Robin devices: The iPhone 3G, the Treo Pro, and the BlackBerry Bold!

More Centro Sightings
Here are a few more Centro sightings...

Palm Reports Preliminary Q2 FY09 Results
Palm announces plans to implement programs to reduce operating expenses by 20% by Q4 FY09

Round Robin: TiPb Rene's Palm Treo Pro Final Review
Rene's time is up with the Treo Pro. Let's look at Rene's final thoughts on Palm's latest WM Treo smartphone...

Round Robin: BlackBerry Bold Final Review
My time with the BlackBerry Bold is up, so I've written my final review...